These are the top YouTube ads of 2015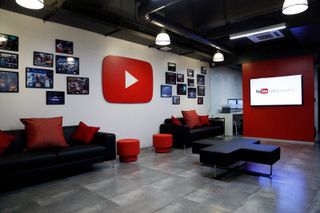 Google has released a list of the top YouTube ads from 2015. The list includes Samsung's official introduction of the Galaxy S6 and S6 edge, Clash of Clans: Revenge commercial from the Super Bowl, and a variety of others. While the ads all feature their own unique message, they share one thing in common: they went mobile.
Combined, these 10 ads were watched more than 470 million times, and nearly two-thirds of those views came from mobile users. Here are the top ads from 2015, in order:
Which ad was your favorite this year? Let us know your thoughts in the comments below.
Source: YouTube Blog
Jared started off writing about mobile phones back when BlackBerry ruled the market, and Windows Mobile was kinda cool. Now, with a family, mortgage and other responsibilities he has no choice but to look for the best deals, and he's here to share them with you.
Thanks to YouTube red being part of the Google play music subscription these days are behind me. Posted via the Android Central App

+1 Posted via the Android Central App

LG YOU SUCK YOU ARE DUMB DUMB DUMB... Posted from my Nexus 6/Nexus 7 2013/Surface Pro 3

? Posted via the Android Central App

I wonder if ⅔ of the views coming from mobile had anything to do with how much more difficult it is to block the ads. And how many of those the skip button was tapped during. Or do they only count people who watch on purpose? Posted via the Android Central App

Would love to know this also. Shouldn't really count something as popular when you are forced to watch it before watching what you actually went to youtube to watch. Watch.

That Budweiser advert... Brings a tear to my eye Posted via the Android Central App

I'm a Play Music subscriber, but they haven't flicked the switch on YouTube Red in the UK yet. So I still see the ads. I don't actually mind the ads on YouTube videos that much. They're fairly inoffensive, and I skip almost all of them. So I don't use an ad blocker on YouTube.com. Although I watch nearly everything on chromecast via my phone or tablet anyway. When you compare YouTube ads to TV ads, there's huge difference in quality IMO. TV ads are awful, YouTube ads aren't. They're just there. I can't say I have a favourite though. Posted via the Android Central App

What annoys me is how little difference all the data Google scoops up about us actually makes. It doesn't matter if they show me the same car, nappy or anti smoking advert ten or a hundred times. I still don't drive, have a baby or smoke! Posted via the Android Central App

Or when they advertise Chromecast, while I'm watching it on my Chromecast. Posted via the Android Central App

Lol, right! I always get the anti-smoking ad when I'm out burning one... It's like they know?!?! Posted via the Android Central App

Oh how I love YouTube Red. If anyone I follow tries to include an ad in one of there videos I unsubscribe. Dam It Feels Good To Be A Google Gangster

Haha you can't be subscribed to many then! Seems like everyone on YouTube is pushing audible or some monthly box at the least. Posted via the Android Central App

I dislike automatically Posted via the Android Central App

Where's the "HERE IN MY GARAAAAAAGE"?

The one thing in common? They all want your money! Lol Posted via the Android Central App

Top 10 ads as voted for by viewers or the top 10 ads by the amount of showings ie the ads that paid the most to be shown? I think it will be the latter because most YouTube viewers do not appreciate the ads. Posted via the Android Central App
Android Central Newsletter
Get the best of Android Central in in your inbox, every day!
Thank you for signing up to Android Central. You will receive a verification email shortly.
There was a problem. Please refresh the page and try again.