These are all the deals Android Central staff actually bought this Black Friday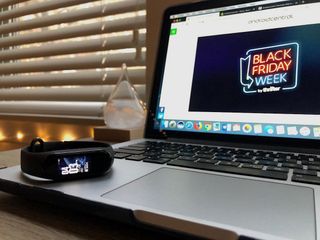 (Image credit: Courtney Lynch / Android Central)
We hope by this point in the week that you've been able to spend some time with friends and family and partake in the Thanksgiving feast. No doubt, you've also been surfing the interwebs for the best Black Friday deals on everything from Android phones, to Chromebooks, to smartwatches.
Since we've been up to our elbows looking for the best deals to share with you, it's given us the opportunity to grab a few of our favorite devices at a discount. Here are just a few of the gems the Android Central team has picked up so far this holiday weekend.
Android Central's favorite Black Friday deals
Tshaka Armstrong Video Producer
Tshaka Armstrong is a nerd. Co-Founder of the non-profit digital literacy organization Digital Shepherds, he's also been a broadcast technology reporter, writer, and producer. In addition to being an award-winning broadcast storyteller, he's also covered tech online and in print for everything from paintball gear technology to parenting gadgets, film industry tech for Rotten Tomatoes, and general consumer technology.
Streaming savings
(opens in new tab)
SanDisk Extreme Pro 2TB External SSD
Over $200 off!
I produce video content for Android Central. I record all of my video content in 6K BRAW to give me the most flexibility when editing, but those large files come at a price… they can be hard on your CPU/GPU, so I need to keep any and all potential bottlenecks to a minimum. One way I do that is by utilizing the fastest storage medium I can afford. The last time I bought this drive, it was around $380; today, I paid $295. Time is literally money when editing, so today I saved money, AND I'll save time when working off these drives.
Michael Hicks Senior Editor
Michael is a former ebook dev turned tech writer whose career arc took him from VR to wearables, emerging tech to gaming guides, before arriving at AC to cover Android, Oculus, Stadia, and smart homes, among other things. A Bay Area native, he loves underperforming sports teams, running, and tormenting his friends as the DM for D&D and Star Wars RPG campaigns.
PS5 Gaming
(opens in new tab)
Two of our favorites
With a huge backlog of games to play, Black Friday is the one time of year I cut loose and buy the games I've been dying to try. In this case, I bought the two best time-loop games of the year to scratch the itch that Hades left behind. Returnal looks like a terrifyingly good time with great combat and an even better story, while Deathloop won AC's game of the year award, with my coworkers waxing rhapsodic about how much they enjoyed it. I'm especially looking forward to Deathloop's multiplayer mode so I can play with friends.
Jerry Hildenbrand Senior Editor
Jerry Hildenbrand is a Linux Professional, aging hippie, and recovering engineer who would always rather be fishing. While not fishing, he's the editor in charge of touching things until they break, trying to figure stuff out, and the consummate Android expert. Jerry thinks the black jelly beans are the best and wears sneakers he bought in 1996. Born and raised in South Florida, Jerry now resides in a bunker somewhere in the mountains of West Virginia.
Hey Google
While you were sleeping
I didn't need another Nest Hub and wasn't ready to spend $100 for one, and then Google sucked me in by putting them on sale for half-price. I've already signed my privacy over to Google (for better or worse), and you would be surprised how handy a little device with a small display can be when it comes to things like flipping smart lights or seeing what triggered a camera perched on the back of the house. It was a deer; It's always a deer. Anyhow, if you're vested in the Google ecosystem, you probably already have a Google smart speaker of some sort like I did. You also know why I couldn't resist getting another for just $50!
Jeramy Johnson Interim Managing Editor
Jeramy is proud to help Keep Austin Weird and loves hiking in the hill country of central Texas with a breakfast taco in each hand. When he's not writing about smart home gadgets and wearables, he's defending his relationship with his smart voice assistants to his family.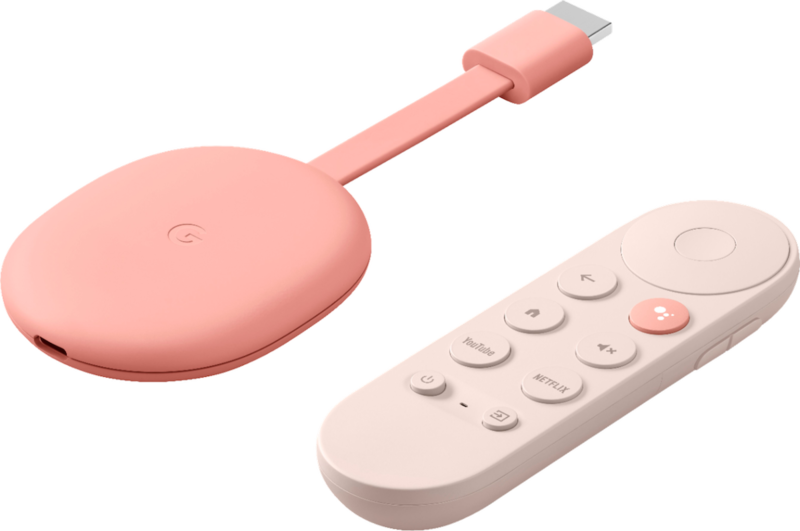 Streaming savings
Chromecast with Google TV
Save $10 or more!
We've been a Fire TV family for as long as I can remember, but recently our Fire TV Stick died, and I opted to grab the acclaimed Chromecast with Google TV. My wife loved it so much, I snagged an extra one for $10 off for the bedroom tv!
Derrek Lee News Writer
Derrek resides on the Best Coast, originally from San Diego, and now living in Seattle. He's a long-time mobile tech enthusiast, starting with an obsession with Nokia that began at the age of 12. Since then, he's been lovingly known by most of his friends as the "Phone Guy." When he's not talking tech, he's either working out, hiking, playing video games (Playstation), or making videos.
Fit and focused
(opens in new tab)
Withings Body+ Smart Scale
That price? Nice.
As a fitness enthusiast, it's important to keep track of certain metrics in order to figure out the best way to approach my workout routine. That's why I plan to buy the Withings Body+ Wi-Fi Smart Scale. It provides body composition readings that I otherwise wouldn't be able to get without specialized equipment and syncs to Google Fit so I can have all my readings in one place.
Jennifer Locke Gaming Writer
Jennifer Locke helms our PlayStation coverage at Android Central but plays a fair bit of Xbox and Nintendo Switch as well. Her first console was an NES, and after that, she was instantly hooked on all things gaming. When a controller isn't in her hands, she's reading books or taking her dog out for a long walk (or sharing memes with her friends, let's be real). She's always down to talk Star Wars, sci-fi, Pokémon, superheroes, or other pop culture stuff on Twitter.
Smart screen
(opens in new tab)
$50 off an incredible smart home hub
As someone who's written for Android Central for a couple of years, I figured it was about time to start my smart home journey. I have a few friends with the Echo Show and became immediately jealous at how much it livened up a room. It being on sale for only $60 this Black Friday is a good enough reason as any to pull the trigger and pick one up finally. I could always use that extra cash for even more tech this holiday.
Andrew Myrick Freelance Contributor
Andrew is a freelance writer at Android Central. He enjoys everything to do with technology, including tablets, smartphones, and everything in between. Perhaps his favorite past-time is collecting different headphones, even if they all end up in the same drawer.
Game on
Dell S2721DGF 27-inch Gaming Monitor
Save $120 on this great gaming monitor
As someone who is constantly tinkering with their home office setup, I recently moved my Xbox Series X into the office. I already owned one of these monitors, and since it works perfectly the Series X with support for faster refresh rates, I decided to get yet another monitor just because of how good these monitors look.
Shruti Shekar Senior Reporter
Shruti Shekar is Android Central's senior technology and telecom reporter and also the second Canadian on the team. She was born in India, brought up in Singapore, but now lives in Toronto and couldn't be happier. She started her journalism career as a political reporter in Ottawa, Canada's capital, and then made her foray into tech journalism at MobileSyrup and, most recently, at Yahoo Finance Canada. When work isn't on her mind, she loves working out, reading thrillers, watching the Raptors, and planning what she's going to eat the next day.
Fashion fitness
(opens in new tab)
Save $50 on a great tracker
I've been eyeing the Fitbit Luxe for a while now to buy for my mom. She loves working out, and now that she's more into it, she's been wanting a device that would be great to track her gains. The really nice thing that I love about the Fitbit Luxe is that it's very attractive and simple to use. My mom isn't into things that are super techy, plus it takes a minute for her to figure out how to use something. But this device seems simple and easy to use, and it'll go with all of her outfits. I'm also really glad that it's on sale now; my very Indian mother loves a good sale!
Nicholas Sutrich Senior Content Producer
Nick started with DOS and NES and uses those fond memories of floppy disks and cartridges to fuel his opinions on modern tech. Whether it's VR, smart home gadgets, or something else that beeps and boops, he's been writing about it since 2011.
Legen-dary
(opens in new tab)
Get a classic Zelda game
Because $60 is way too much to pay for a 10-year-old game. It wasn't much less ($50), but that's still better than a sharp poke in the eye with a joy-con. I recall having quite a lot of fun with Skyward Sword's unique Wiimote-based swinging mechanics and can't wait to play through it again. My son has never played it, and I can't wait to watch him swing away through the entire adventure.
Jeramy is proud to help *Keep Austin Weird* and loves hiking in the hill country of central Texas with a breakfast taco in each hand. When he's not writing about smart home gadgets and wearables, he's defending his relationship with his smart voice assistants to his family. You can follow him on Twitter at @jeramyutgw.
Android Central Newsletter
Get the best of Android Central in in your inbox, every day!
Thank you for signing up to Android Central. You will receive a verification email shortly.
There was a problem. Please refresh the page and try again.