These 5 Apps Are Almost Guaranteed To Help You Save Money On Your Cellphone Plan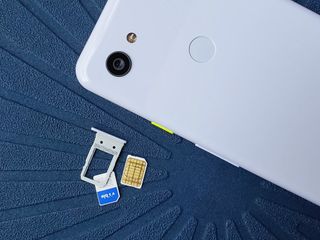 (Image credit: Ara Wagoner / Android Central)
Everyone likes to save a little cash when it comes time to pay the monthly cell phone bill. Once you've done all your homework and found the plan that's best for you from the company that offers the best service there are still a few things you can do to make sure you're not spending too much on things you don't need or want. Like everything else, there are apps for that!
Here are five apps that can help you trim a little fat from your monthly phone bill.
My Data Manager
You should only be paying for the data you need. While some carriers like Google's Project Fi only bill for the exact amount of data you use each month, most companies don't give credit for data paid for but not used. That means paying for the right amount is pretty important.
Ways to monitor how much data you use are probably built into your phone, but the best way to make sure we use any software utility is to make it easy. Enter My Data Manager. Track how much data you use through mobile and Wi-Fi with roaming data accounted for separately, keep track of voice minutes and text messages, track shared or family plan data totals and more all from one app or home screen widget. Finally, My Data Manager also has what's called a Plan Matcher that keeps track of plans offered in the U.S. and can help make sure you're using the right one based on your usage history.
My Data Manager
Keeping track of your data usage with My Data Manager is easy and painless. You have the ability to track cellular and Wi-Fi network usage. You can also set custom alarms and take advantage of custom widgets on your home screen.
WhatsApp
Stop paying for texts or for any international texting plan. Just stop right now!
WhatsApp was designed to replace SMS plans from the ground up because in most places around the world texting isn't "free" or built into the monthly plan costs — just like international messaging for many plans in the U.S. And there are now over a billion daily users because it's really good at it. Spending the extra money to text a friend or relative overseas is crazy when you can do it better for free.
WhatsApp
With WhatsApp, you don't have to worry about signing up for any plans or subscription if you want to message friends or family. And since it works using your phone number, you can easily import your contact list and start messaging.
Skype
Those same friends and relatives who are outside the U.S. might enjoy a phone call every now and then, too. Of course, those aren't usually part of your "free unlimited voice calls" either.
Skype is to voice calls what WhatsApp is to texting — a better way to do it that doesn't cost any extra cash. Both parties install the free app and set up an account with Microsoft (you probably already have one of these anyway) and you can make calls that usually have the same or better quality than they would if you just called the "regular" phone number.
There are a ton of apps that can do this, but since Microsoft is behind Skype we're pretty sure it's here to stay and isn't suddenly going to stop working. As a plus, you can use Skype on any computer with internet access, too.
Skype
Skype is a great way for you to make some calls, regardless of whether you are trying to video chat, or just talk. The app works across just about any of your devices, and the calls are free, provided that both parties have the app installed.
GlassWire Data Usage Monitor
With Datally ending up in the Google Graveyard, we have found GlassWire to be a great alternative for tracking your data usage. The app provides in-depth details as to how much data your apps are using, while also giving you the ability to block connections right from the app.
GlassWire has another useful feature which helps you to create a "firewall" directly on your smartphone. This allows you to manage new app connections, helping you to determine whether a new app is doing things it shouldn't, or if it's a good one to use. Some additional features include a "Speed Meter" to view your data usage in real-time, and alerts when you are nearing your data limits set by your carrier.
GlassWire Data Usage Monitor
It can be frustrating when you download some apps, only to find out that one of them has gone "rogue". With GlassWire, you can find out which apps should be deleted, and will be notified whenever a new app starts using data.
Your cable company's Wi-Fi network
Chances are you have cable television, and chances are the company you pay for it offers a Wi-Fi network you can use with your account login.
The way this works is through an app that notices when a Wi-Fi hotspot through your cable company (Comcast, Time Warner, AT&T, whoever) and when it finds one you connect through it instead of your data plan.
It's "free" as in its part of your monthly cable bill, it's secure because it's not a public Wi-Fi network and it's automatic so you won't need to remember to do anything. All you need to do is install the right app and set it up.
Xfinity WiFi
You may be surprised to know that there are "free" Xfinity WiFi hotspots all over the place, and with the Xfinity WiFi app, you can locate them. Then, the app lets you set "favorites" that will automatically be connected to next time you're nearby.
Cox Connect
In addition to managing your Cox account, you can use this app to keep an eye on your data usage, while also using it to locate WiFi hotspots. And if you run into any issues, the app gives you quick and easy access to the Cox Support Team
Spectrum Mobile
The Spectrum Mobile app doubles as a lightweight data manager for your smartphones, in addition to allowing you to manage your account. Plus, you'll be able to locate any WiFi hotspots that take advantage of Spectrum's network.
<!-- END RECO-BLOCK MINI --
Be an expert in 5 minutes
Get the latest news from Android Central, your trusted companion in the world of Android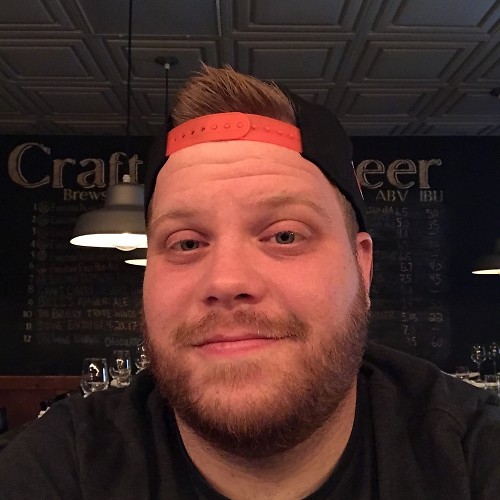 Senior Editor - Chromebooks, tablets, and wearables
Andrew Myrick is a Senior Editor at Android Central. He enjoys everything to do with technology, including tablets, smartphones, and everything in between. Perhaps his favorite past-time is collecting different headphones, even if they all end up in the same drawer.