iPad (2022) vs. Samsung Galaxy Tab S7 FE
We pit the iPad (2022) against the Samsung Galaxy Tab S7 FE to see which one is best for those on the fence.
Perfect for Apple users
For those who live within the Apple ecosystem, the Apple iPad (2022) is the obvious choice for a tablet experience. One of the latest models in the line, it's a stunning device with a gorgeous screen, high-end specs, and ease at which it communicates with other Apple devices. But it has some limitations.
For
Option for 5G connectivity
Works like a laptop with various accessories
Fabulous display
Against
Need to buy Apple Pencil separately
Only works with first-gen Apple Pencil
Expensive
On-board storage not expandable
Short battery life
Still a solid option
If you own an Android phone, particularly a Samsung Galaxy device, you'll want to consider a tablet like the Samsung Galaxy Tab S7 FE. With high-end specs, a sizeable, high-res screen, and tons of customizability options to make it your own, this "fan edition" tablet was designed as a more affordable version of the Tab S7.
For
Comes with an S Pen
Option for 5G connectivity
Works like a laptop with various accessories
Less expensive
Expandable on-board storage
Against
Highest-end version is expensive
The standard Tab S7 might be better suited
When it comes to choosing a tablet, most people will opt first for their preferred operating system, be it Android or iOS. But for some, a tablet is a tablet, separate from their computer and smartphone and they could go either way. In this case, both the iPad (2022) vs. Samsung Galaxy Tab S7 FE are great options. And if you aren't partial to one OS or the other, you might be trying to decide which one would be better suited for you, or even for family use. Here, we'll delve deep into both, comparing and contrasting them to help you make the right choice.
iPad (2022) vs. Samsung Galaxy Tab S7 FE: On the outside
Why you can trust Android Central Our expert reviewers spend hours testing and comparing products and services so you can choose the best for you. Find out more about how we test.
When it comes to your electronic devices, looks do matter. Both these tablets are attractive for taking with you on the go. Apple, of course, has a reputation for stellar design, and indeed, the iPad (2022) is sleek and stunning. Measuring 9.79 x 7.07 inches in size and ultra-thin at just 0.28 inches, it is also lightweight at just over a pound (that includes both the Wi-Fi and Wi-Fi + Cellular versions).
Equipped with a 10.9-inch Liquid Retina display that boasts a 2,360 x 1,640-pixel resolution and an impressive 500 nits of brightness along with True Tone technology. The latter will match the display's color and brightness to the room so you always get a pleasant viewing experience.
Available in silver, pink, blue, and yellow with an all-screen design, it comes in both traditional and funky color options to suit personal tastes. The Touch ID button is now on the top of the iPad so it's seemingly easier to unlock the device, log into your favorite apps, use Apple Pay, and more.
Running iPadOS, the iPad (2022) comes with 64GB or 256GB of storage, with a big jump in price between the two and no option in between. Considering you can't add storage via microSD card to the iPad, you'll want to opt for the larger version, which means paying a lot more. There's always iCloud cloud storage or external storage devices, but it's best to get more than you think you need, which makes the iPad (2022) an expensive proposition if you skip right to the 256GB model.
Of course, you may want to add various accessories to the experience, like the Apple Pencil (it only supports the first-gen original so you won't get the features that come with the latest one) and the new Magic Keyboard Folio.
The Samsung Galaxy Tab S7 FE, released in 2021, has a 12.4-inch screen making it physically larger at 11.21 x 7.28 inches; but it's actually slightly thinner at 0.25 inches thin. It is also, however, heavier, at 1.34 lbs. It, too, comes in both a Wi-Fi and Wi-Fi + Cellular option. The TFT LCD screen is slightly higher-res at 2,560 x 1,600 pixels.
Color options are equally a mix of classic and fun with Mystic black, Mystic silver, Mystic green, and Mystic pink. In his review, Android Central's Michael Hicks recommends against the Mystic black, noting that it smudges easily.
For storage, you get 64GB, 128GB, or 256GB, each with increasing RAM, but there's also a microSDHC memory card slot so you can expand storage even further if desired. For content creators, this could be the deal-breaker.
Like the iPad (2022), the Samsung Galaxy Tab S7 FE works with various accessories to increase productivity, including folio keyboard cases and the Samsung S Pen stylus. Most important, however, is that it comes with the S Pen in the box, an added plus that should be considered in the price, too. The Galaxy Tab S7 FE runs on Android 11 but is upgradeable to Android 13.
iPad (2022) vs. Samsung Galaxy Tab S7 FE: Looking at the specs
Before I get further into how these two tablets operate, let's look at how they compare on paper when it comes to the specs.
Swipe to scroll horizontally
| Header Cell - Column 0 | iPad (2022) | Samsung Galaxy Tab S7 FE |
| --- | --- | --- |
| OS | iPadOS | Android 11 (Updateable to Android 13) |
| Colors | Silver, Pink, Blue, Yellow | Mystic Black, Mystic Silver, Mystic Green, and Mystic Pink |
| Screen Size | 10.9 inches | 12.4 inches |
| Scree Resolution | 2,360 x 1,640 | 2,560 x 1,600 |
| RAM | 4GB | 4GB, 6GB, 8GB |
| Storage | 64GB, 256GB | 64GB, 128GB, 256GB |
| Memory Card Slot | No | Yes |
| Camera | 12MP Wide Rear, 12MP Ultra-Wide Front | 8MP Rear, 5MP Front |
| Stereo Speakers | Yes (Landscape) | Yes (Tuned by AKG) |
| Rated Battery Life | 10 Hours | Approx. 13 Hours |
| USB-C Charging | Yes | Yes |
| Cellular Options | Yes | Yes |
| Size | 9.79 x 7.07 x .028 inches | 11.21 x 7.28 x 0.25 inches |
| Weight | 477 grams (1.05 lbs.) | 608 grams (1.34 lbs) |
There are many similarities between these two tablets, but some notable differences as well that could sway you towards one or the other if you're on the fence.
iPad (2022) vs. Samsung Galaxy Tab S7 GE: At work and at play
The iPad (2022) and Samsung Galaxy Tab S7 FE are both suitable tablets for work and entertainment. But let's see how they stack up.
The iPad (2022) is powered by Apple's A14 Bionic chip, which is ultra-fast and powerful, so you likely won't have any issues with it keeping up with what you need to do, whether it's multitasking with multiple programs for work, creating content, streaming videos, and more. There's no denying this is one of the best chips around.
It boasts Wi-Fi 6 with the cellular model adding 5G connectivity as well. iPadOS 16 is loaded on the device, the latest version of the mobile OS. However, as noted, this iPad oddly only supports the first-generation Apple Pencil. This means you can't take advantage of the premium features that come with the second-gen Pencil like Lightning charging and hover.
With USB-C to support various accessories, it also works with the Magic Keyboard Folio to enhance productivity on the go or even at home or the office. It has an ultra-wide front-facing camera uniquely positioned along the landscape edge with a 12MP sensor and 122° field-of-view.
What users who are making video calls and attending video meetings will appreciate most with the iPad (2022) is the Center Stage feature that pans and zooms to keep the subject in the center of the frame at all times. Meanwhile, there's also an upgraded 12MP wide back camera that can capture 4K videos at up to 240 frames-per-second in slo-mo, ideal for content creators.
The rated about 10 hours of battery life for the tablet is good, but not great. And some have reported slow charging as well. That makes this tablet best for use when you are by a power source or can bring along a portable charger if you need to keep it going for a full workday and beyond.
When it comes to the Samsung Galaxy Tab S7 FE, the "FE" denotes "Fan Edition." It's designed to be a more affordable version of the popular S7 tablet while maintaining some of the most popular features that fans enjoy. it's bigger and heavier which makes it more conducive for us as a laptop replacement, especially when used with accessories like the Book Cover Keyboard and the Samsung S Pen. As noted, the Samsung S Pen is included with the tablet, which is a big bonus for those who plan to use it. With the Apple iPad (2022), you'd need to buy the Apple Pencil separately, which further adds to the cost.
Powered by an octa-core processor, you can upgrade, as noted in the specs, to a model with as much as 8GB RAM (note you can only upgrade the Wi-Fi-only version in storage and RAM). So, with the top-line model, you'll get ultra-fast processing power. However, this does come at a price. And in his review, Hicks believes that if you are going to spend that much, you're better off paying a bit more to get the Samsung Galaxy Tab S7. Keep in mind, however, that it has a smaller 11-inch screen.
With about 12-13 hours of battery life, the Galaxy Tab S7 FE will last significantly longer than the iPad (2022): just a few hours can make a big difference for someone using it for productivity on the go. In his review, Hicks says the tablet will easily last all day, even with heavy use.
As with the iPad (2022), the Samsung Galaxy Tab S7 FE offers both a Wi-Fi only and a Wi-Fi + Cellular version with access to 5G.
Camera-wise, the Galaxy S7 FE has an 8MP rear camera with autofocus and 5MP front camera which puts it behind the iPad (2022) in this respect. You'll still be able to get decent photos and look great on a video call but not quite as crisp as with the iPad. Speaking of which, the Galaxy Tab S7 FE has a feature similar to Apple's Center Stage: when the tablet is held or positioned in landscape mode, the subject will be kept in the center of the screen.
Apple iPad (2022) vs. Samsung Galaxy Tab S7 FE: What else to consider
Now that you have the basics covered, what else is worth considering when trying to decide between these two tablets?
The Apple iPad (2022) has some exciting features that come as part of iPadOS 16. This includes the ability to edit or unsend messages, recover recently deleted messages; Freeform for collaborating with others in one place; shared iCloud libraries; tabbed groups when web surfing in Safari; scheduling messages in Mail; Live Text and Visual Lookup for lifting the subject from an image and removing the background (it's a really cool feature!)
For the first time for an iPad, this model is also made using 100% recycled gold in the plating of multiple printed circuit boards. It is also the first iPad to be made with recycled copper in the foil of the main logic board.
The Samsung Galaxy Tab S7 FE has neat options for business professionals who multitask, like Multi-Active Window for opening three apps at once, App Pair for saving and launching favorite pairs of websites at the same time using just a single click, and Second Screen if you want to use the tablet as a second display with a computer. With Samsung DeX compatibility, this process is even easier. You'll also get apps like Samsung Notes.
The Galaxy Tab S7 FE also comes with a six-month trial to both Clip Studio Paint and Canva. These apps will appeal to creative types. Use the free Noteshelf app, meanwhile, to take colorful notes using the included S Pen. There's also unlimited access to Samsung TV Plus, which offers more than 160 channels. Additionally, the tablet comes with a YouTube Premium trial.
Apple iPad (2022) vs. Samsung Galaxy Tab S7 FE: Which should you buy?
Still on the fence? It's a tough decision between the Apple iPad (2022) vs. Samsung Galaxy Tab S7 FE. If you own a Galaxy smartphone and you are familiar with the user interface and the Android ecosystem, you should stick with the Samsung Galaxy Tab S7 FE. Not only is it more affordable, but you'll also be able to expand storage as needed and you'll get solid performance from this tablet.
If you are an iPhone, MacBook, or other Apple device owner, the Apple iPad (2022) might be worth the extra money for the seamless experience it offers across these multiple devices. Even though it will cost a bit more — especially if you opt for the 256GB version, which I'd recommend — you'll enjoy the ultra-fast processor, stunning screen, and all the Apple features you already know and love.
Keep in mind that the Samsung Galaxy Tab S7 FE is larger and heavier, so if you're really looking for something as lightweight and portable as possible, the iPad (2022) might better fit the bill. But both are still under a pound-and-a-half. And you get the S Pen with the Samsung Galaxy Tab S7 FE, which is an added benefit. The Apple Pencil not only has to be purchased separately, and the accessories, overall, tend to be more expensive.
Both have great features for creatives and can function like computers with added accessories. If you plan to use them this way, you need to factor in those extra costs. But if you end up going to the highest-end version of the Samsung Galaxy Tab S7 FE, this might suggest you're ready for something more feature-rich and should consider the Galaxy Tab S7 instead or, if you're amenable to Android tablets from other brands, considering some of the other best Android tablets on the market from brands like Lenovo and Amazon.
Bottom line: if you're in the Apple ecosystem, stick with the Apple iPad (2022): even if it will cost more in the long run, it will be worth it. If you're a Samsung Galaxy phone user, opt for the Galaxy Tab S7 FE, which will again offer a nice, seamless experience.
If you're undecided, you might be better off trying the Samsung Galaxy S7 FE and seeing if it meets your needs. It's not a massive investment, especially since pricing has been reduced since it launched back in 2021. If you have kids, you can hand it off to them and grab an iPad a year or so down the line if you think you might like it better. But with the price of the iPad (2022) itself along with the cost of the accessories like the Apple Pencil and Magic Keyboard Folio if you want to use it as a laptop, you should be certain it's what you want before forking over that much dough for one.
It won't disappoint
The Apple iPad (2022) won't disappoint any user, whether you own other Apple devices or not. But keep in mind it will cost a pretty penny, especially if you want accessories like the Magic Keyboard Folio and first-gen Apple Pencil. Plus, you're limited in on-board storage to 256GB, the highest option available, which also represents a big jump in price. For creative professionals and Apple fans, however, it might be worth the bucks.
Great value option
You'll get good value from the Samsung Galaxy Tab S7 FE since it isn't a brand-new model. It's bigger and heavier, though if you're looking for a tablet that will also work as a laptop on-the-go, it might be the better option. It already comes with the S Pen and works with the Book Cover to transform into a laptop. Plus, it can easily connect to a computer as a second screen and works via Samsung Dex for a seamless computing experience.
Get the Android Central Newsletter
Instant access to breaking news, the hottest reviews, great deals and helpful tips.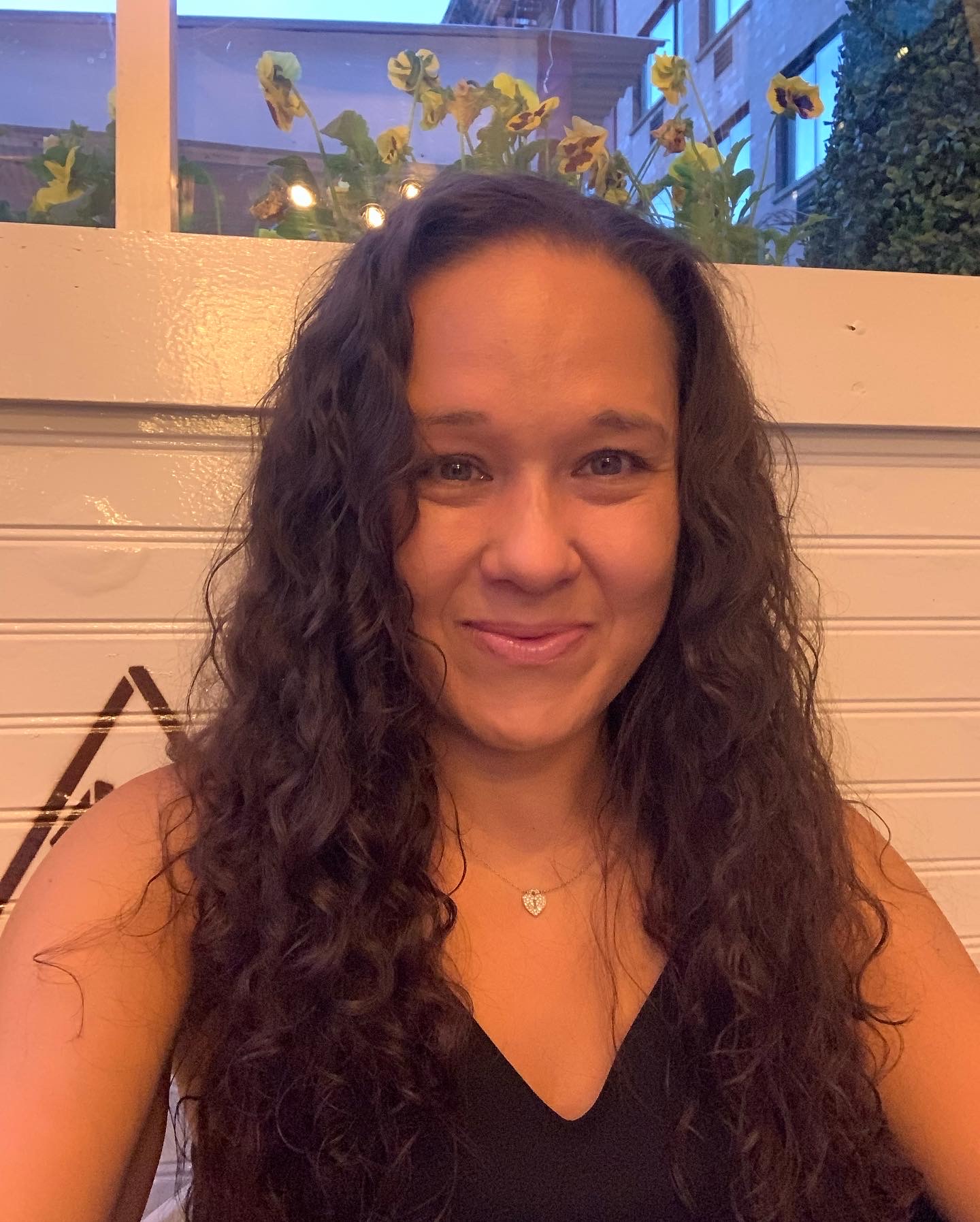 Christine Persaud has been writing about tech since long before the smartphone was even a "thing." When she isn't writing, she's working on her latest fitness program, binging a new TV series, tinkering with tech gadgets she's reviewing, or spending time with family and friends. A self-professed TV nerd, lover of red wine, and passionate home cook, she's immersed in tech in every facet of her life. Follow her at @christineTechCA.