T-Mobile customers will be able to use their phones in Cuba this summer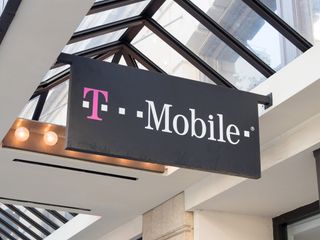 (Image credit: Android Central)
T-Mobile has announced it has signed a interconnect and roaming deal with Empresa De Telecomunicaciones De Cuba. It will allow T-Mobile customers to use their phones for calls, texts and data while they are traveling in Cuba sometime later this summer.
T-Mobile's press release (opens in new tab) states the new agreement will also allow T-Mobile Simple Choice customers to call landlines and wireless phones in Cuba from the U.S. for just $0.60 per minute if they are signed up for the "Stateside International Talk" feature, which costs $15 a month. It added:
There's no word yet on what the roaming rates will be for T-Mobile customers traveling in Cuba.
Get the Android Central Newsletter
Instant access to breaking news, the hottest reviews, great deals and helpful tips.
Good to see coverage expanding. Headed there with my brother in late June for a week. Excited to see the place! Posted via my Nexus 6P on Verizon (or any d**n network I choose)

While you are there see if you can get some political prisoners released. Also, give us an update on how communism destroys the human spirit. On the plus side, if you are into classic cars , you will be in heaven. Posted from Nexus 6 running Android N

+1,000,000,000 Living In An Android World

"While you are there see if you can get some political prisoners released." I doubt he can get anyone released from Guantanamo Bay, but nice thought.

I'm sure your boy will before he leaves office. Maybe some kind of exchange program. Posted from Nexus 6 running Android N

Oh spare us. The US is finally joining the rest of the world regarding Cuba. The US isn't even an innocent country and should have no place in criticizing others especially the dictatorship we put there in the first place #TeamFrosty Nexus 6P

Joining the world doing what? We are going to flood the island with large amounts of cash, other countries can only dream of and you know damn well where the money is going to end up. Until Cuba embraces capitalism or the people overthrow the government nothing is going to change. And yes America is better than most. We are exceptional Posted from Nexus 6 running Android N

I think I spotted the racist, homophobic, and xenophobic Republican. Posted via Galaxy S7 edge

There you go , disagree and the name calling starts, and no I am not a Republican. How do you label me by the comment I made? Pathetic Posted from Nexus 6 running Android N

No name calling. You just have a 'Murrica is holier than thou attitude.
You called (Who I'm guessing is The POTUS) somebody's "boy".
You still have a 70's era "communism is bad mmkay?" mentality.
Didn't we have a complete unjustified war based on that mentality with Vietnam?
So instead of seeing the progress in this post you only saw the negativity.
Rome wasn't built in one day.

Are you actually saying communism is good? Communism/true socialism is bad in any era. Yes, America is great, when I say this I mean the American way , the American spirit, the giving American people. I have many problems with our government and self righteous politicians, don't fool yourself. Posted from Nexus 6 running Android N

At what point did I say that communism was good (or bad) ? Is that all you got from my post? Also I want to point that communism never stopped us from doing business with China. So I guess you just have to be a pro U. S. A communist to get a pass. "They need to do this and they need to do that" is bunch of BS. You do realize you support oppressing a whole country because you disagree with their political system right? And you support an embargo to force your idea of the "ideal" political system on them. That is what I have a problem with. You care about ideologies and I care about human beings. Posted via Galaxy S7 edge

Lol....nothing to see here folks. Just boilerplate and ideological talking points. Move along.... Posted via my Nexus 6P on Verizon (or any d**n network I choose)

Dude I'm not sure why he is all that by pointing out that the communist Cuba can't even supply enough crap paper for its people? Nothing like working for 12cents an hour, go to the government owned store to pick up some crap paper for the week and being told there is a shortage and come back next week... Posted via the Android Central App

Maybe if we lifted that bogus embargo on them that wouldn't be a problem?
Can you name the countries that still support it?
I can.

Leadership needs to change and embrace capitalism and free markets, simple as that. We are bending over backwards and we are getting nothing in return. No promises of reforms whatsoever. Posted from Nexus 6 running Android N

Why can't we just lift the embargo and leave them alone? I'm not threatened by them. None of us should be. Posted via Galaxy S7 edge

It's not a matter of being threatened by them. Good lord, did you even study in high school? The embargo was because they are what we are becoming, an oppressive country.

So are the Saudis but we still do business with them. Planning to use less gas in your F-150 anytime soon? I did study in high school and always thought the embargo was dumb. It's basically saying "oh hey you think different from us so we're going to punish you until you think like us. Ps F your civilians we want them to suffer too." That's what you support when you support the embargo. Also the rest of the world is completely against this embargo. Posted via Galaxy S7 edge

Why I keep checking back I have no idea. I agree I do not want to punish the Cuban people. My main problem, as I have commented earlier is with the influx of new money from the United States which will only go to the dictator regime., through taxation or plain out robbery. All we are doing is making the Cuban government stronger. We must demand reforms. I know you hate demanding, but it has to be done. The new found money will not filter down to the masses and you know it. Posted from Nexus 6 running Android N

That's the best you have? That's the sign of a lost argument.....name calling....

Sure we do. We can always talk down to communist countries. Deal with it. Posted via the Android Central App

I wonder how many tmo phones cuba will confiscate....

Much cheaper that the rate with Google Voice (0.98$/minute)

Just call using Facebook Posted via the Android Central App

So no free data/texting like in most other countries :( Still good though, all things considered.

Isn't Cuba's wireless carrier running an extremely slow/old network with limited access to the outside world?

Now, if I can just get coverage in St. Simons Island, GA Posted via the Android Central App

Get a phone with Band 12 built in. According to Sensorly, people are reporting full 4G there.