Strong subscriber growth powers AT&T's Q2 2014 earnings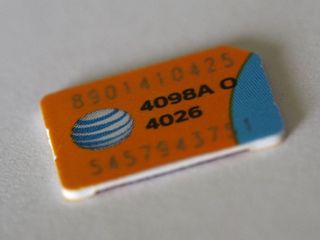 AT&T had a great quarter that was driven by the addition of 2 million new users to its wireless and wireline businesses. Combined with the rest of its operations, the carrier reported that revenues were up 1.6 percent, meaning that it took in $32.6 billion. The carrier noted a higher $1 billion operating expense compared to a year ago at $27 billion giving it an operating income of $5.6 billion.
AT&T's financial situation was strongly helped by the addition of more than 1 million users to its post-paid accounts and a low 0.86 percent churn rate.
AT&T said it has added 1.6 million smartphones from upgrades and new customers. The carrier notes that 92 percent of phones sold on postpaid accounts were made up of smartphones so feature phones are on the steady decline. Additionally LTE smartphones made up two-thirds of AT&T's smartphone base.
In terms of pricing, it looks like Mobile Share is on the rise, tripling year over year and doubling in 2014.
A few more highlights from the earnings report:
About 44 percent of AT&T's postpaid customers are on a no-contract Mobile Share Value Plan.
Half of all smartphones sold, according to AT&T, were to customers on an AT&T Next plan.
Additionally, 366,000 postpaid tablets were added to an AT&T plan.
All this led to an increase of 3.7 percent of wireless revenues from a year ago.
The wireline business is still growing thanks to the U-Verse broadband and TV business with a revenue growth of 30 percent compared to a year earlier.
Source: AT&T (opens in new tab)
So who is taking all of these loses? Sprint is loosing over 2.5 millions of customers a quoter? Verizon added AT&T added T-Mobile probably will report that they also added! Where are all these customers are coming from?
Posted via Android Central App

Verizon added tablets "Nothing I shoot ever gets back up again."

I left VZW for ATT. No contract plan. Savings is nice. Plus better Android experience ;) Posted via Android Central App

did the same .. went to Cricket for $45 month . 3gb high speed and unlilmted at 3g

I'm still a Sprint "unlimited" customer. And my speeds are Super Fast on Spark.
I tried AT&T for a second line and I didn't get past the 14 day trial. (I ran out of data the first week.) Posted via the LG G2 Android Central App

You're all alone my friend. I wish Sprint was better I would have never left. But now I'm with AT&T and couldn't be happier. Glad your Sprint experience is better than mine was. (10+ years with them). Nexus 4 - CM10.1.3

The age that kids get phones is getting lower and lower! lol! What is it now about 10? Probably new users not new accounts...

Switched to Mobile Share awhile ago and ditched the AT&T phones for unlocked (Nexus 5 and Moto X). Definitely saving money.

I mean as much as I love AT&T on my Galaxy S III, their LTE network is going to fall apart unless they can get carrier aggregation going fast. They've stopped all tower work and have no wideband LTE whatsoever. with T-Mobile, Sprint and Verizon all having at least one market 20x20 (well in Verizon's case, a lot more than one.) they're going to reach capacity and speeds will mimic that of Verizon's Band 13 700 MHz LTE network and Sprints 5x5. Posted via Android Central App

Stopped their tower work? Not where I am at. They are pushing hard putting up towers all over the place Posted via Android Central App from my HTC M8

Odd how so many people complain online about ATT and VZW, yet both companies keep having record quarters. So, are people just complaining and not doing anything about it?

They're just complaining.. It's what people do best Nexus 4 - CM10.1.3

AT&T, the same company that paid -16% taxes (actually took our money away for not paying taxes), like monsanto does and many more in Billions. And no one calls any of them on it. Nice to know all the telecomm's pay 0 in taxes while making record profits, and love how the Republicans still complain on how companies pay to much in taxes at 30% when no company has ever paid that much in taxes since probably the 1950's

Left VZW went to Cricket for $45 month . 3gb LTE high speed and unlilmted at 3g and it uses ATT towers as it is now part of ATT.. https://www.cricketwireless.com
Android Central Newsletter
Get the best of Android Central in in your inbox, every day!
Thank you for signing up to Android Central. You will receive a verification email shortly.
There was a problem. Please refresh the page and try again.