Storehouse will shut down on July 15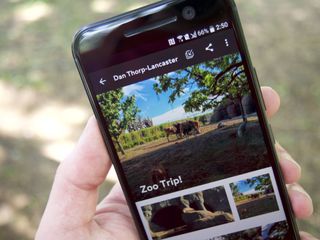 Storehouse, an app the allows users to easily create "Stories" based on their photos, has announced that it will be shutting down. According to a letter posted to Storehouse's website, CEO Mark Kawano says the team has opted to shut things down on July 15 due to slow growth.
From Storehouse:
If you are a Storehouse user, you'll be able to request an archive of stories you've posted to the service before the shutdown occurs.
Never heard of it. Makes sense. Posted from Nexus 6

Any one, only comment in two hours? Posted from Nexus 6

I've never heard of it either!!

That's too bad i guess... Posted via the Android Central App

I was impressed by this app on my iPad a while ago. It was very polished. I didn't use it tho. Never know it's also on android.

So is this like snapchat? Posted via the Android Central App

The app was very polished and apple had featured it...so it got a lot of press...but who the hell has time to create stories on a tablet....it's one thing to take photos but sticking them together to form a narrative takes way to much time...
No wonder they didn't see the growth they were looking for... Posted via the Android Central App

I played with it a bit. kinda neat. too bad it's shutting down!
Jenny
Android Central Newsletter
Get the best of Android Central in in your inbox, every day!
Thank you for signing up to Android Central. You will receive a verification email shortly.
There was a problem. Please refresh the page and try again.