Sprint's Open World add-on makes it more affordable to travel to Mexico, Canada, and Latin America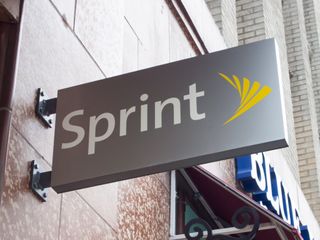 Sprint has announced a new free add-on, called "Open World," that brings a number of cool additions for frequent international callers and travelers. In all, the add-on offers free calls and texts to Canada and Mexico, along with rates starting at five cents for Latin American countries. Moreover, Sprint says that frequent travelers in the Americas will score free calls and texts when traveling in Canada, Mexico, and "more than a dozen Latin American countries."
In addition to calls and texts, Sprint says that the Open World add-on includes 1GB of free data when traveling in Mexico, Canada, Dominican Republic, Argentina, Brazil, Chile, Colombia, Costa Rica, El Salvador, Guatemala, Honduras, Nicaragua, Panama and Paraguay. Each additional GB of data will cost $30 based on actual usage. So, if you use less than anticipated, you'll pay less.
Finally, for those traveling outside of the Americas, Sprint says that Open World also includes a base rate of 20 cents per minute, along with free texts from several European, Middle Eastern, and Asian countries.
More: The Best Sprint Phones of 2015
Source: Sprint
Tmobile is forcing everyone to match what they are doing. Jim Lloyd

True and false. Sprint and T-Mobile are more competitive with one another, while Verizon and AT&T usually compete against each other. Posted Via my Samsung Galaxy Note 4 using the AT&T Network.

Verizon just dropped subsidized phones and contracts just as Sprint did to follow Tmobile 's lead. Posted via the Android Central App

Sprint still has contracts. They offered me one earlier today.
I would have taken it but I want the Moto X P.E., and the ability to jump ship. Sprint GS3 on FreedomPop. Waiting patiently for the Moto X "P.E." so I can still pay $19.99 for unlimited everything on this Sprint MVNO.

So do you have to choose now between Open World and Value Roaming? Value roaming gives you the unlimited 2g data and free text. This gives unlim talk, text and 1gb 4g. I guess you can't have both.

You can have both, there are 2 checks for Open World and a Radio dial for Sprint Global Roaming $0.00 for all 3. It says this for Sprint Global Roaming: Unlimited basic data with speeds up to 2G and unlimited text in any of our Sprint Global Roaming countries at no charge with calling for just $.20/min. For a full list of countries, visit sprint.com/globalroaming. I think that is the value roaming. Isn't it?

I just tried it, it won't let you have both when you try and save.

Thats FREE 2G data. And 2G is fine for texting, which is much better than no free-no texting. You can still pay if you want more.

you don't use data for texting... 2g/3g/4g/otherwise.
the only time you use data when texting is sending multimedia (mms)
that plan comes with free unlimited texting. but most people just need to use their data when traveling for emails, which 2g is fine for.

Keep in mind that while you're on 2G, you aren't encrypted....

Only that T-Mobile has free unlimited data roaming in Mexico and Canada, as well as double the speed outside Americas and same ¢20 calls. Project Fi is the fastest and most useful data roaming options unless you vacation in Mexico and Canada often

And T-mobile has free Wifi calling that actually works on the Nexus 6.

I sure hope Sprint improves it's service in my area soon, I once had great service but now it's terrible. I called Sprint and they said it was my local towers acting up. They credited my account $30.00 for the inconvenience. I'm considering going with Verizon, Straight Talk or Verizon prepaid. I was thinking about Project Fi but I'm not sure about them either. Posted via the Android Central App

Nexus BYOD + AT&T GoPhone. att.com/shop/wireless/gophone-plans.html

I just switched to AT&T over the weekend. Didn't really want to, but T-Mobiles network went downhill in my area. Dropped calls slow 4G LTE speeds. Can't have that. Posted Via my Samsung Galaxy Note 4 using the AT&T Network.

Horrible when that happens. Posted via the Android Central App

I hate sprint,sprint sucks,sprint sucks dick,sprint needs to die.....oh wait,were not doing that in this thread?.....well theres a first Been a loyal sprint customer for 10 yrs....u guys have a good day Posted via the Android Central App

You have it backwards......... It's Sprint that's supposed to be loyal to you. Posted via the Android Central App

That's not good.. sprint is awesome Posted via the Android Central App

Sadly, in May/June, I traveled to Montreal and QC, and couldn't get a damned signal with my Sprint G3, even after paying for the international roaming.
Android Central Newsletter
Get the best of Android Central in in your inbox, every day!
Thank you for signing up to Android Central. You will receive a verification email shortly.
There was a problem. Please refresh the page and try again.