Sony Xperia Z goes up for pre-order in Slovakia at €605.99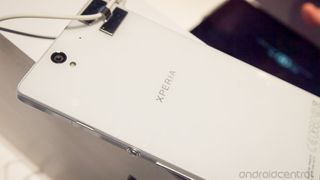 We don't have too many indications as to how much the newly announced Sony Xperia Z will cost, but one Slovakian retailer has pegged its pre-order price at €605.99. This is just a pre-order price at an online retailer MP3.sk, but we can assume that if a retailer is willing to put up a solid price that the final launch price will be close to it. The 5-inch 1080P display device has no expected release date on the site, but in the Sony booth at CES the rumblings were to expect availability in early March.
As we've seen in the past, unlocked pricing in Europe isn't a great indication of eventual pricing (if it comes here at all) for the U.S. market, but if you live in Europe this will give you an idea of what Sony is going to price the Xperia Z at. The device is a real treat to hold and use, so we can only hope that people can get their hands on one as soon as possible.
Source: MP3.sk; Via: Android Portal
Andrew was an Executive Editor, U.S. at Android Central between 2012 and 2020.
Well I already got the Xperia S less than 3 months ago, so I'm not inclined to get a new one right now. But I am a fan of Sony and will definitely keep an eye on theire phones... say 2-3 years from now.. :P

O2 Germany announced it via Twitter for late February.

This is how Sony will not make any sales impact big enough to be recorded.
Sony has players like Samsung to catch up to, and the SIV being around the corner, sales of the Xperia will be "meeeh" at best.
One lesson we have learnt from The nexus 4,if you sell it for 400bucks or less, you will have tonnes of media and sell shitloads of devices.
If I was a Sony executive, I would have priced the device at about $400 and watch the cash roll in :)

The release date on the Slovakian page says it should ship on March 1
Android Central Newsletter
Get the best of Android Central in in your inbox, every day!
Thank you for signing up to Android Central. You will receive a verification email shortly.
There was a problem. Please refresh the page and try again.