Sony Walkman Z Series review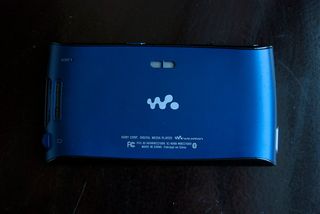 Remember MP3 players? You know, those small electronic devices that old people used to keep their music on? They didn't make phone calls. They didn't play Angry Birds. If they're before your time, you're not alone: after reaching the height of their popularity with Apple's iPod, digital music players saw a sharp decline in sales, due in large part to the meteoric rise of smartphones. As phones became more and more capable of becoming your sole device, the need for MP3 players quickly faded away. Why carry around an extra device when you've got your entire music collection, Spotify, Rdio, Pandora, and even FM Radio right on your Android phone?
But don't call digital music players dead just yet. Enter the Sony Walkman Z, a revitalized Walkman that Sony is calling the "ultimate portable media player." It's powered by Android and it's got a heck of a set of specs, but where does this device fall into your daily life? And is its $249 starting price tag justified? Despite its delightful music experience, it's hard to recommend dropping so much money on a device that is so limited, especially when tablets start at around the same price. If you're holding onto your dumbphone, though, and are constantly within wi-fi coverage, the Walkman Z is a nice option for housing your music collection.
Pros
The Walkman Z Series is a well-built multimedia device that offers a superb music-listening experience. It does the Walkman name justice, and I'm happy to see Android put to use on something other than a steroid-fed smartphone.
Cons
If you've already got a smartphone, you're never going to use this thing. And if you're still holding onto your dumbphone, you can jump to a small tablet for just a few bucks more (or even less) than the Walkman Z Series.
The Bottom Line
Smartphones aren't for everyone, and we're happy to see that Sony is reaching out to the holdouts. As a multimedia device, the Walkman Z Series does its job well. But with its limitations, the new Walkman is going to have a hard time finding its niche. If you're in the market for a portable music player, the Z is a nice choice. If you want something a bit more versatile, spring for a tablet.
Sony Walkman Z hardware
Sony clearly has put a lot of thought into reinvigorating its Walkman line, and has even retained some of the original Walkman's charm. The jagged edges, the pointed rectangular shape, and the speaker grille above the signature Walkman branding elicits fond memories of the Walkman devices of yore that have become synonymous with portable entertainment. The Walkman Z is a beautiful device, one that is both unique and familiar.
The Walkman Z isn't trying to be the thinnest and lightest device on the market, and good thing, for it would fail miserably. It's a bit thick and heavy, but then again, it's not trying to win any thin and light awards. This is a multimedia device, not a smartphone, and Sony seems to have gone for a sturdy design rather than ultimate portability. For listening to music and watching video, though, the device feels just right in your hands. Adding to that "just right" feel is the curved back, which falls into almost a wave that really gives the Z Series a unique look.
On that curved back is a reset button and a dual-speaker grill that, thanks to Sony's S-Master MX software, sounds spectacular. It's by no means going to eliminate the need for a real speaker, but it's a noticeable improvement on the speakers we have heard on most smartphones. Notably missing from the back? A camera. Sony opted not to include a camera on the Walkman Z, whether it be to save money or simply because they felt it had no place on this multimedia device. Whatever the case may be, don't plan to replace your point-and-shoot with the Z.
Up top you've got a generic power button, while the right side is home to the volume rocker, the HDMI-out, and a handy-little Walkman button that summons your music with one press. The proprietary charger and lanyard holder (it's an MP3 player, remember?) are located at the bottom, as is the headphone jack. Oh, and about that jack: it totally breaks up the aesthetic pattern Sony was going for, and it sticks out like a sore thumb. On an otherwise clean device, it looks awkward and out-of-place, and that's too bad.
Last but not least is that 4.3-inch screen. Sitting atop three capacitive buttons (Sony left out the search button), the LCD display boasts a 800x480 resolution that is just "meh." Blame the bigwigs for spoiling us, but after using a 720p display, this resolution is noticeably inferior. Last year, I would have said the display does a nice job with color rendering and has decent viewing angles, but today, it's just disappointingly underwhelming.
Under the Hood
Remember, this isn't the Walkman you grew up with. The Walkman Z is designed to handle all of your media, which means in addition to music, it'll take care of your movies, videos, and games as well. And handle these things it does quite well, thanks to the 1 GHz dual-core Tegra 2 processor underneath the hood. Coupled with a full gigabyte of RAM and Android 2.3, the Walkman Z performs quite nicely most of the time. I noticed slowdowns and hiccups in certain areas, including browsing videos and sometimes even photos. When it comes to gaming and graphics-heavy tasks, though, the Walkman Z performs admirably. Sure, it's NVIDIA's last-generation processor, and the aging Gingerbread is getting tough to swallow, but for what the Walkman Z is, the specs are more than enough to get the job done. And odds are that if you're considering the Walkman Z, you're not going to be a die-hard who demands penta-processors and 1080p displays.
And odds are that if you're picking up a Z, benchmarks aren't going to be first and foremost on your mind. Quadrant produced numbers between 2,100 and 2,200-- in real life, that translates to smooth performance in graphics-intensive gameplay. The Z Series will handle what you throw at it, despite its lack of top-of-the-line specs.
And with that lack of steroid-fed specs comes mega battery life. The Walkman Z's got a non-removable battery that Sony says will give you 20 hours of music playback time and 5 hours of video playback time. Odds are you'll be tinkering with some of Android's other features along the way, so you're not going to see battery life quite like that, but nevertheless, it's solid. I managed to get a full 18 hours out of the device, which is great, but also expected for a wi-fi only device. Also, it should be noted that the Walkman Z was my secondary device, as my daily-driver smartphone receiving most of my attention. As your primary device, the Z should get closer to a workday's worth of battery life.
Sony Walkman Z software
While at its heart a Gingerbread device, the Walkman Z is very much a product of Sony. I wouldn't call what you see on the Z "skinning" ; Gingerbread is very much alive here, and most of the UI hasn't been touched. You'll feel right at home in the app drawer, the settings menu, and the native Google apps. You've got your usual five homescreens and the same ole' notification drawer you've seen over and over again. Aside from the ever-so-slightly customized lockscreen (which dings and glows excitedly at your touch),Sony has done just slight modification to the core Android functionality. If you're a fan of Android 2.3, you'll be thrilled, but if you've already gotten a taste of Ice Cream Sandwich, the Walkman Z is going to feel stale and underwhelming.
Where Sony's hand can be seen is in its custom entertainment software, a major departure from the stock Android music and video players. Sony has put a lot of thought into turning Android into a multimedia powerhouse, and I really like what they've done. It's refreshing to see a company focus on a few small details rather than completely revamping the Android experience.
The Walkman Z ships with Sony's idea of a launcher, pre-arranged with the company's music player and video player, alongside icons for favorite media, a link to the full suite of Sony software, and the usual app drawer. This launcher can be customized to your liking, though its likely that if you bought the Walkman Z, those functionalities are what drew you to the device to begin with.
As a Walkman, the Z has a really nice music player that blows stock Android out of the water. The music player app opens to your entire library, which you can sort by albums, artists, songs, release year, recently added, playlists, or even custom user-created folders. Switch over to cover art view for a beautifully clean interface that unfortunately causes the Z to stutter more often than not. From the music player you can also easily access Sony's SensMe channels, one of my favorite features of the Z. SensMe analyzes your library and categorizes your music into channels such as Mellow, Energetic, Relax, Extreme, Dance, and more. Think of it as your music categorized by Sony into moods. Feeling like a run? Throw on your energetic channel for all of your most upbeat songs. Relaxing for the night? Let Sony play your most mellow music. It's unique and more importantly, it works quite well.
Let us not forget one of the Walkman Z's main selling points: access to Sony's Music Unlimited service. Available across most of Sony's portable devices, Music Unlimited is Sony's answer to streaming services. It's got a mega library that rivals Spotify and Rdio, and comes with some unique features including Music Sync, which will sync your personal library to the cloud, and Offline Playback, which will sync your playlists to your device for disconnected listening. Music Unlimited comes with a price, though: $3.99/month for access to the service's internet radio stations, or $9.99/month for access to on-demand playback and playlists. With a free 30-day trial, Music Unlimited is definitely worth checking out.
One more thing about the music experience on the Walkman Z: thanks to Sony's built-in S-Master MX technology, both streaming music and your personal library sounds stunning. No, this is not a gimmick: I noticed crystal clear sound at any volume, and paired with a nice set of headphones (I used my Beats), the sound quality is on par with, if not superior to, HTC's current Beats technology. I'm overjoyed to finally see some competition when it comes to small details like this, which often make a world of difference in your overall experience.
Moving on, the video player and photo viewer are notably less exciting. The video player adds almost no extra functionality over stock Android, and despite the photo viewer's tagging functionality (create a tag, assign it a color, and throw it on any picture of your choosing), it too is relatively boring. While Sony calls the Walkman Z a multimedia device, its lack of attention paid to photos and videos lead me to believe the Z is still very much a music-centric device.
Sony through in some other custom apps for good measure, including a wi-fi checker that will test your connection, and an FM radio. The Z ships with DLNA compatability, and with its HDMI-out functionality, you'll have no shortage of options for sharing your media throughout your home.
The wrap-up
When the Walkman Z landed on my doorstep, I really wanted to love it. And in some ways, I do. As a longtime Sony fan, I'm delighted to see that the Walkman names lives on. As an Android fan, I'm delighted to see that the OS has found a home on more than just the latest-and-greatest smartphones and tablets. The Walkman Z marks an important departure from the kind of devices we've grown used to, and that's something I've been waiting for for a very long time.
Using the device wasn't nearly as smooth and crisp as the current Android flagships, but thanks to the small details that Sony has paid attention to, the Walkman Z stands out as a stellar music-centric device. But it's just that: a music device. With millions and millions of people activating Android smartphones every day, where is the Walkman Z's market? If you have an Android smartphone, or any smartphone for that matter, the Walkman Z is worthless. As respectable as it is, it is by no means worth carrying around if you already have a smartphone capable of holding your music library (which just about every one is).
So then in that case, this device is made solely for those who have held off on buying a smartphone. Yes, there are some out there who reject the notion of "constant connectivity", but would still like a nice device to entertain themselves with. But even for these folks, the Walkman Z falls short. Sure, a $250 pricetag for dual-core processing and Sony's top-notch software sounds like a bargain, but when the Kindle Fire costs $50 less, it's hard to justify. The 16GB and 32GB models are priced at at even harder-to-swallow $279 and $329 respectively.
Now I know what you're going to say. Some people don't like the size of tablets, and want something that can fit right in their pocket. To those individuals, I say grab a Walkman Z and never look back. But if you're willing to sit back and think about this for a minute, I'm willing to bet that you'll find something bigger, better, and more versatile to spend your money on. Call me a victim of consumer culture, but knowing that there's something I can get much more use out of out there is just too hard to ignore.
Sign up for Black Friday email alerts!
Get the hottest deals available in your inbox plus news, reviews, opinion, analysis and more from the Android Central team.