Sony Walkman Z Series review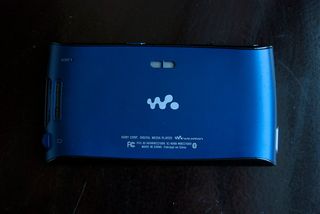 Remember MP3 players? You know, those small electronic devices that old people used to keep their music on? They didn't make phone calls. They didn't play Angry Birds. If they're before your time, you're not alone: after reaching the height of their popularity with Apple's iPod, digital music players saw a sharp decline in sales, due in large part to the meteoric rise of smartphones. As phones became more and more capable of becoming your sole device, the need for MP3 players quickly faded away. Why carry around an extra device when you've got your entire music collection, Spotify, Rdio, Pandora, and even FM Radio right on your Android phone?
But don't call digital music players dead just yet. Enter the Sony Walkman Z, a revitalized Walkman that Sony is calling the "ultimate portable media player." It's powered by Android and it's got a heck of a set of specs, but where does this device fall into your daily life? And is its $249 starting price tag justified? Despite its delightful music experience, it's hard to recommend dropping so much money on a device that is so limited, especially when tablets start at around the same price. If you're holding onto your dumbphone, though, and are constantly within wi-fi coverage, the Walkman Z is a nice option for housing your music collection.
Pros
The Walkman Z Series is a well-built multimedia device that offers a superb music-listening experience. It does the Walkman name justice, and I'm happy to see Android put to use on something other than a steroid-fed smartphone.
Cons
If you've already got a smartphone, you're never going to use this thing. And if you're still holding onto your dumbphone, you can jump to a small tablet for just a few bucks more (or even less) than the Walkman Z Series.
The Bottom Line
Smartphones aren't for everyone, and we're happy to see that Sony is reaching out to the holdouts. As a multimedia device, the Walkman Z Series does its job well. But with its limitations, the new Walkman is going to have a hard time finding its niche. If you're in the market for a portable music player, the Z is a nice choice. If you want something a bit more versatile, spring for a tablet.
Sony Walkman Z hardware
Sony clearly has put a lot of thought into reinvigorating its Walkman line, and has even retained some of the original Walkman's charm. The jagged edges, the pointed rectangular shape, and the speaker grille above the signature Walkman branding elicits fond memories of the Walkman devices of yore that have become synonymous with portable entertainment. The Walkman Z is a beautiful device, one that is both unique and familiar.
The Walkman Z isn't trying to be the thinnest and lightest device on the market, and good thing, for it would fail miserably. It's a bit thick and heavy, but then again, it's not trying to win any thin and light awards. This is a multimedia device, not a smartphone, and Sony seems to have gone for a sturdy design rather than ultimate portability. For listening to music and watching video, though, the device feels just right in your hands. Adding to that "just right" feel is the curved back, which falls into almost a wave that really gives the Z Series a unique look.
On that curved back is a reset button and a dual-speaker grill that, thanks to Sony's S-Master MX software, sounds spectacular. It's by no means going to eliminate the need for a real speaker, but it's a noticeable improvement on the speakers we have heard on most smartphones. Notably missing from the back? A camera. Sony opted not to include a camera on the Walkman Z, whether it be to save money or simply because they felt it had no place on this multimedia device. Whatever the case may be, don't plan to replace your point-and-shoot with the Z.
Up top you've got a generic power button, while the right side is home to the volume rocker, the HDMI-out, and a handy-little Walkman button that summons your music with one press. The proprietary charger and lanyard holder (it's an MP3 player, remember?) are located at the bottom, as is the headphone jack. Oh, and about that jack: it totally breaks up the aesthetic pattern Sony was going for, and it sticks out like a sore thumb. On an otherwise clean device, it looks awkward and out-of-place, and that's too bad.
Last but not least is that 4.3-inch screen. Sitting atop three capacitive buttons (Sony left out the search button), the LCD display boasts a 800x480 resolution that is just "meh." Blame the bigwigs for spoiling us, but after using a 720p display, this resolution is noticeably inferior. Last year, I would have said the display does a nice job with color rendering and has decent viewing angles, but today, it's just disappointingly underwhelming.
Under the Hood
Remember, this isn't the Walkman you grew up with. The Walkman Z is designed to handle all of your media, which means in addition to music, it'll take care of your movies, videos, and games as well. And handle these things it does quite well, thanks to the 1 GHz dual-core Tegra 2 processor underneath the hood. Coupled with a full gigabyte of RAM and Android 2.3, the Walkman Z performs quite nicely most of the time. I noticed slowdowns and hiccups in certain areas, including browsing videos and sometimes even photos. When it comes to gaming and graphics-heavy tasks, though, the Walkman Z performs admirably. Sure, it's NVIDIA's last-generation processor, and the aging Gingerbread is getting tough to swallow, but for what the Walkman Z is, the specs are more than enough to get the job done. And odds are that if you're considering the Walkman Z, you're not going to be a die-hard who demands penta-processors and 1080p displays.
And odds are that if you're picking up a Z, benchmarks aren't going to be first and foremost on your mind. Quadrant produced numbers between 2,100 and 2,200-- in real life, that translates to smooth performance in graphics-intensive gameplay. The Z Series will handle what you throw at it, despite its lack of top-of-the-line specs.
And with that lack of steroid-fed specs comes mega battery life. The Walkman Z's got a non-removable battery that Sony says will give you 20 hours of music playback time and 5 hours of video playback time. Odds are you'll be tinkering with some of Android's other features along the way, so you're not going to see battery life quite like that, but nevertheless, it's solid. I managed to get a full 18 hours out of the device, which is great, but also expected for a wi-fi only device. Also, it should be noted that the Walkman Z was my secondary device, as my daily-driver smartphone receiving most of my attention. As your primary device, the Z should get closer to a workday's worth of battery life.
Sony Walkman Z software
While at its heart a Gingerbread device, the Walkman Z is very much a product of Sony. I wouldn't call what you see on the Z "skinning" ; Gingerbread is very much alive here, and most of the UI hasn't been touched. You'll feel right at home in the app drawer, the settings menu, and the native Google apps. You've got your usual five homescreens and the same ole' notification drawer you've seen over and over again. Aside from the ever-so-slightly customized lockscreen (which dings and glows excitedly at your touch),Sony has done just slight modification to the core Android functionality. If you're a fan of Android 2.3, you'll be thrilled, but if you've already gotten a taste of Ice Cream Sandwich, the Walkman Z is going to feel stale and underwhelming.
Where Sony's hand can be seen is in its custom entertainment software, a major departure from the stock Android music and video players. Sony has put a lot of thought into turning Android into a multimedia powerhouse, and I really like what they've done. It's refreshing to see a company focus on a few small details rather than completely revamping the Android experience.
The Walkman Z ships with Sony's idea of a launcher, pre-arranged with the company's music player and video player, alongside icons for favorite media, a link to the full suite of Sony software, and the usual app drawer. This launcher can be customized to your liking, though its likely that if you bought the Walkman Z, those functionalities are what drew you to the device to begin with.
As a Walkman, the Z has a really nice music player that blows stock Android out of the water. The music player app opens to your entire library, which you can sort by albums, artists, songs, release year, recently added, playlists, or even custom user-created folders. Switch over to cover art view for a beautifully clean interface that unfortunately causes the Z to stutter more often than not. From the music player you can also easily access Sony's SensMe channels, one of my favorite features of the Z. SensMe analyzes your library and categorizes your music into channels such as Mellow, Energetic, Relax, Extreme, Dance, and more. Think of it as your music categorized by Sony into moods. Feeling like a run? Throw on your energetic channel for all of your most upbeat songs. Relaxing for the night? Let Sony play your most mellow music. It's unique and more importantly, it works quite well.
Let us not forget one of the Walkman Z's main selling points: access to Sony's Music Unlimited service. Available across most of Sony's portable devices, Music Unlimited is Sony's answer to streaming services. It's got a mega library that rivals Spotify and Rdio, and comes with some unique features including Music Sync, which will sync your personal library to the cloud, and Offline Playback, which will sync your playlists to your device for disconnected listening. Music Unlimited comes with a price, though: $3.99/month for access to the service's internet radio stations, or $9.99/month for access to on-demand playback and playlists. With a free 30-day trial, Music Unlimited is definitely worth checking out.
One more thing about the music experience on the Walkman Z: thanks to Sony's built-in S-Master MX technology, both streaming music and your personal library sounds stunning. No, this is not a gimmick: I noticed crystal clear sound at any volume, and paired with a nice set of headphones (I used my Beats), the sound quality is on par with, if not superior to, HTC's current Beats technology. I'm overjoyed to finally see some competition when it comes to small details like this, which often make a world of difference in your overall experience.
Moving on, the video player and photo viewer are notably less exciting. The video player adds almost no extra functionality over stock Android, and despite the photo viewer's tagging functionality (create a tag, assign it a color, and throw it on any picture of your choosing), it too is relatively boring. While Sony calls the Walkman Z a multimedia device, its lack of attention paid to photos and videos lead me to believe the Z is still very much a music-centric device.
Sony through in some other custom apps for good measure, including a wi-fi checker that will test your connection, and an FM radio. The Z ships with DLNA compatability, and with its HDMI-out functionality, you'll have no shortage of options for sharing your media throughout your home.
The wrap-up
When the Walkman Z landed on my doorstep, I really wanted to love it. And in some ways, I do. As a longtime Sony fan, I'm delighted to see that the Walkman names lives on. As an Android fan, I'm delighted to see that the OS has found a home on more than just the latest-and-greatest smartphones and tablets. The Walkman Z marks an important departure from the kind of devices we've grown used to, and that's something I've been waiting for for a very long time.
Using the device wasn't nearly as smooth and crisp as the current Android flagships, but thanks to the small details that Sony has paid attention to, the Walkman Z stands out as a stellar music-centric device. But it's just that: a music device. With millions and millions of people activating Android smartphones every day, where is the Walkman Z's market? If you have an Android smartphone, or any smartphone for that matter, the Walkman Z is worthless. As respectable as it is, it is by no means worth carrying around if you already have a smartphone capable of holding your music library (which just about every one is).
So then in that case, this device is made solely for those who have held off on buying a smartphone. Yes, there are some out there who reject the notion of "constant connectivity", but would still like a nice device to entertain themselves with. But even for these folks, the Walkman Z falls short. Sure, a $250 pricetag for dual-core processing and Sony's top-notch software sounds like a bargain, but when the Kindle Fire costs $50 less, it's hard to justify. The 16GB and 32GB models are priced at at even harder-to-swallow $279 and $329 respectively.
Now I know what you're going to say. Some people don't like the size of tablets, and want something that can fit right in their pocket. To those individuals, I say grab a Walkman Z and never look back. But if you're willing to sit back and think about this for a minute, I'm willing to bet that you'll find something bigger, better, and more versatile to spend your money on. Call me a victim of consumer culture, but knowing that there's something I can get much more use out of out there is just too hard to ignore.
Potential Walkman customers with dumbphones that read this blog, put your hands up! (cue crickets) (tumbleweed passes) (in the distance, a baby cries)

My hand is raised! I have a Samsung Messager for calls and texting. I use an iPod Touch for everything else. I'm on the fence Droid phone-wise. On the one hand, they have larger, better screens and features. On the other hand, I don't want to pay for a data plan. This Walkman is appealing, but $250+ for an inferior screen resolution and no SD slot turns me off.

The Walkman Z does have a use. This looks like a device to give a kid when you are not ready to give him/her a smartphone yet. Start them on Android early in life so they can graduate to a tablet and a smartphone later.

No expandable storage? Fixed internal battery? A proprietary charger? No thanks! This POS is right up there alongside the PS Vita as a perfect example of overpriced, underwhelming proprietary Sony crap. No wonder they are losing so much money! Instead of this I would buy either a Samsung Galaxy Player or simply a used or prepaid Android smartphone w/o service. Something like a used Droid X would best this Sony in every way other than playing Tegra-exclusive games.

You realize that every Apple mobile device and many popular Android devices (such as some of HTC newest smartphones) also have no expandable storage and a fixed, internal battery, right? I'd also love to see any Android smartphone get even close to 20 hours of music playback, even under "perfect" conditions...

If there's a market for the iPod Touch, seems like there'd be a market for an Android equivalent. Personally, I like to keep my music and audiobooks seperate on my iPod Nano and don't really buy into full 'convergence'. To me, I don't want a device that bulky for my audio entertainment, my phone included. As for this particular device, I think they should have made it at least as current hardware- and software-wise as any new handset would be.

I for one PREFER a stand-alone MP3 player to using my phone, for 2 reasons--risk of damage, and battery life. Already as it is, Android phones to varying degrees just suck the battery down, and if they die, you're out of touch. I don't need to have that problem happen because I ran the battery down playing music on it. If an MP3 player dies, so what, you can't listen to Tom Petty or Justin Bieber for the time being. Also, I shoot baskets (basketball) & use my MP3 player while doing so. I don't need to risk my more expensive phone getting banged up from the action, & feeling around to change songs is a pain on a "slab" device vs the physical buttons my SanDisk Clip+. As for "carrying around other devices," my SanDisk Clip+ has 12G of music on it (4G internal, 8G microSD) yet in fact can hold 36G with a 32G microSD card, and is barely the size of a quarter. Big deal.

Except that playing on-board music is not a significant reduction in battery life for most smartphones. You can literally play music 8 hours a day and hardly touch your battery. And when that phone call you were worried about comes in will you even hear it ring if you are listening to your MP3 player? For 1/5 of the price of this player you can buy a pocket battery pack that will recharge your phone twice, uses standard charger cords and works with all your devices. The use case for this device is vanishingly small.

Yes and no. There is still a use case for a dedicated MP3 player which is why I have a Sansa Clip Zip. However I agree that it is somewhat futile to carry a device like the one reviewed when you could simply carry a portable battery pack that is both cheaper and smaller.

"You can literally play music 8 hours a day and hardly touch your battery." What, with the phone switched-off, bluetooth and Wi-Fi switched-off, the screen at the minimum brightness setting and using a set of headphones? And even if hypothetically you are right about having most of a smartphone's battery left after eight hours of music playback (which you're not), you're still a long, long way from the twenty hours that one could expect from a dedicated music player... "For 1/5 of the price of this player you can buy a pocket battery pack that will recharge your phone twice, uses standard charger cords and works with all your devices." Fair enough. The only problem is, users would then have to carry around TWO devices, the second of which will recharge their smartphone over a MINIMUM of 30-60 minutes (depending on the particular device used)! If one has to carry around two devices anyway, why not make the second one an MP3 player that is going to last up 20 hours between charges?

"You can literally play music 8 hours a day and hardly touch your battery." What, with the phone switched-off, bluetooth and Wi-Fi switched-off, the screen at the minimum brightness setting and using a set of headphones? And even if hypothetically you are right about having most of a smartphone's battery left after eight hours of music playback (which you're not), you're still a long, long way from the twenty hours that one could expect from a dedicated music player... "For 1/5 of the price of this player you can buy a pocket battery pack that will recharge your phone twice, uses standard charger cords and works with all your devices." Fair enough. The only problem is, users would then have to carry around TWO devices, the second of which will recharge their smartphone over a MINIMUM of 30-60 minutes (depending on the particular device used)! If one has to carry around two devices anyway, why not make the second one an MP3 player that is going to last up 20 hours between charges?

I got my son a Samsung Galaxy Tab2 7.0 for 219.00. Normally it goes for 250. Say all that to say this. Why would you buy this crappy peace of hardware when for the same price you can get a bigger screen, IR blaster,and expandable storage.

Um, because you know that Sony offers superior sound quality vs the competition and that outweighs its cons(like the lack of expandable storage).

I can _maybe_ see a use for this if I had the 32 GB version. When I fly on a long flight, I prefer to use a standalone device with some capacity, because I don't come close to fitting all my music on my 16 GB Galaxy Nexus or my 16 GB Galaxy Tab, and I don't have WiFi or 3G on a plane to access my Google Music. And I like having ALL my music available. I especially don't want to use my phone on the flight because I typically need a charged up battery when I get off the plane. But I don't need an Android device for that. Anything that simply holds and plays music can meet my requirements.

Yeah, it looks alright, but for $250 it's missing a "wow" factor...

I am an android die hard, but for the price/features/weight, I can't imagine anyone buying this instead of an iPod touch -- myself included. Why so chunky? I understand this is more powerful and has a larger screen... You can buy a used-in-great-shape Optimus 2x for around $200. Better screen, same processor, and has cameras for video chat or pictures, plus way more dev support than this will ever have. Obviously it isn't as convenient as hitting up amazon or best buy, but for that I refer you back to the iPod argument. I just don't see them selling hardly any of these. It is a neat device and a bit nostalgic, but IMO it misses the mark by a long shot.

Why would you buy an iPod Touch when you can buy a Samsung Galaxy Player 3.6, 4.0, 4.2, or 5.0 for less money?

It seems that they are going backwards. The SONY WALKMAN NW-A857 BLACK 64GB is one third the size, twice the GB, and ten more hours of playback.

Couldn't agree more. Sure it's nice having Android and whatnot - particularly with Music Unlimited built-in by default - but the NW-A857 Walkman is the exactly the sort of product that justifies the existence of digital audio (MP3) players in the current climate... Even as a dedicated Sony fan, I wouldn't buy a Z Series Walkman (or any other model for that matter) unless it offered 64GB of on-board storage and 15+ of playback time at a minimum.

I need to point out something first regarding "Last Gen Specs":
It have Last Gen Specs , because it was released in Japan first ... Last Year !!! Regarding the Design, it reminds me allot of the Sony Ericsson Walkman W380 (my brother & my sister had ones), its not bad , but I hope it better than it Glad to see SenseMe evolved (haven't used it in 5 year) I think the question is : why pick this over an iPod ? Btw : some people don't cloud services for music

Sony unfortunatly is all ove the map trying to do all things for all people. I don't see them selling any of these devices. Also unfortunately Apple has a strangle hold on the MP3 player market and unless Sony's player can play your iTunes or movies downloaded form iTunes (like the free digital downloads from Blue Ray discs)this device will be DOA.

Nothing really exciting here, SONY in my opinion is a walking dead.

i work in a grocery store over nights where they dont turn the music off. i would use my razr maxx to play music as my girlfriend has stolen my ipod but i dont get great service throughout the store so i just listen to a bunch of podcasts i download and then use pandora on my way home on the bus. there is a market for people who want standalone mp3 players. just not at that price point. if you want people to buy it i would say you should of gone for cheaper. but typical sony more expensive for less and something has to be sonyfied. surprised they didnt slap a memory stick duo slot on it.

Sony must be close to running out of dice to roll, surely. They won't last the decade like this.

>"Remember MP3 players? You know, those small electronic devices that old people used to keep their music on? They didn't make phone calls." Oh yes, I remember them well. I recently paid less than $40 for a Sansa Zip Clip. Unlike a phone, it is 1) Ultra tiny
2) Has tremendous battery life
4) Doesn't get hot
5) Has hard controls that I can feel without looking at it
6) Has easy USB Mass Storage Mode (unlike some new Android devices)
7) Weighs almost nothing
8) Can clip to my clothes
9) Has no glass to shatter when it is dropped or hit
10) Is super inexpensive And yet still has tons of storage space, an SD card slot, USB micro charging, and sounds just as good.

Yes indeed. Granted, the one person who replied to my earlier post made a good point about a dedicated MP3 player causing you to miss calls. However, other than that & the "one device always with you" factor, there is most definitely still a place for a dedicated MP3 player. I've become used to touch-only phones but I do really prefer physical buttons for changing the volume or the song playing when I'm working out. And heck, as small as a SanDisk Sansa Clip (original, + or Zip) is, it's hardly a huge burden to tote. Besides, smartphones have calculators, but you can still easily buy a pocket solar-powered calculator. You can still buy a Garmin Nuvi. You can still buy a camera (although the point & shoot market vs the advanced d-SLR models may be in danger).

When I most want to listen to music away from a traditional computer/stereo/car are times when I most want something light, more disposable, and long lasting, and they are also times when I would least want to carry a modern superphone: * Mowing the lawn
* Cleaning/vacuuming the house
* Washing the car/bike
* Powerwashing the siding/patio/driveway
* Walking on the treadmill Those are also the times I have the least possible needs for a calculator, GPS, camera, or angry birds...

I have the 32GB version of this device. I used my sonyrewards points to pick it up because I wanted a device with the highest audio quality that could also do cloud services. I have the A865 walkman as well and that will now be my work MP3 Player. This is going to be for the gym and car. Comparing the sound quality of an ipod to this is night and day. There are few MP3 players at this level of sound quality and I believe they all cost more than this device.

i have the walkman x series. amazing device for playing music. a must have for any audiophile. tempted to try out the z series and see how it compares. believe it or not, there are people who use dedicated music devices. they help keep juice in our smart phones.

This thing is a waste of space, for the same price you could but a more capable used smartphone, I just paid $275 for a used rezound.
If you don't want to upgrade to the full smartphone experience, put a prepaid sim in it, which doesn't require you to sign up for data, you'd still only have one device and you wouldn't have to pay for data you don't want or can't afford it. If I wanted a dedicated music player I'd buy one of the various much smaller and cheaper alternatives, many of which allow for more storage than this.
I just can't see wanting to carry more than one smart phone sized device or a feature phone and a smartphone sized device, as a guy I barely have room for my smartphone, wallet and keys, And I'm not speaking theoretically, I actually own two smartphones, one for work and one for personal use and it was a pain in the ass when I first got the work phone, my pockets bulged to the point it was a little uncomfortable walking, though I finally figured I could just leave it in my laptop case and then I've have it with me wherever I was working or traveling. But that wouldn't be an option for personal use.

I'm considering an unlocked or prepaid Android phone as a PMP alternative. I want to replace my IPod Touch with a device that has a larger screen, expandable storage, a/v format variety, and (yes) an FM radio, minus the data plan. The Walkman and Samsung players look good, but I want a better screen resolution

I'm an audiophile so this intrigues me greatly. I'm either picking this or the new Samsung galaxy s wifi 4.2 up because these use better DAC's than an iPod does. I use my phone for other things, I don't like putting music on it

I have a Cowon J3 as my main player despite owning a Galaxy SII. 64 hour battery life, 64GB of storage with incredible sound and weighs next to nothing. Seems silly to use a phone when I have my J3 to use.
Android Central Newsletter
Get the best of Android Central in in your inbox, every day!
Thank you for signing up to Android Central. You will receive a verification email shortly.
There was a problem. Please refresh the page and try again.