Sony is shutting down its online store on August 28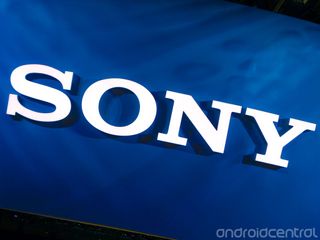 If you regularly buy direct from Sony on its online store, you may want to look into another outlet to get its products. Sony announced today that it will be shutting down its online shop on August 28.
Sony announced the change in an email to customers and with a notice on the site, stating that you have through August 28 at 1 p.m. PST to make purchases and use any gift cards you have lying around. While Sony didn't give many details on what will replace its online shop, it does say it "soon unveil a new online product showcase and more ways to shop" — though that isn't very clear as to what it means.
So, if you're chomping at the bit to buy a new Xperia phone, camera, or any one of Sony's other products directly from the company itself, the clock is ticking.
Oh, man. I bought a few cameras from them with warranties. I wonder how this is going to affect that.

It should be fine, they're factory warranties most of the time.

Given I'm completely an unlocked convert, this is kinda disappointing... Hopefully they'll sell through Amazon or something still. Wouldn't want to see them only have carrier variants. Posted via the AC App on my Nexus 6

This only affects the US doesn't it? Posted via the Android Central App

I think so as no emails were sent in Europe AFAIK. Probably Americans didn't buy enough there to even justify the costs of keeping the store open. Posted via the Android Central App

Even local flower shops sell online. It's pretty sad Sony would give this up. Maybe it's part of a strategy to have an Xperia on all carriers, which would help Sony more perhaps.

Nope. Same thing in Canada.
All it means is that Sony figured out that it loses dealers when it sells direct.
Now they will direct you to better deals at dealers of their products.

Except for the fact that I have made multiple large purchases from Sony Online with my Sony Credit account and received 0% interest on my purchase. I enjoyed that. Now I have no reason to keep that account open unless they bring a new online storefront. But if I close that account it will have a negative impact on my credit rating. This is a lose-lose situation for me. Posted via the Android Central App

Almost every major retailer does 0% financing, unless this is one of your longest open accounts it shouldn't hurt your credit from closing it. If it is, just keep it open... Sounds more like neutral-neutral than lose-lose Posted via the Android Central App

If your credit can't handle that small of a ding, maybe you shouldn't be using credit cards in the first place? Or do you just look for anything on the internet to complain about like a whiney sad sack?

This will be HTC by next year. Lol. Posted via the Android Central App

Sigh.... You're right Posted via the Android Central App

Hopefully not, I'd like a chance at the M10, maybe they'll bring their A game this time. Or even a new flagship, and scrap the M series. Sigh. Doubtful. Delivered by my Shamu

Aren't they already? Posted via the Android Central App

Glad I paid my account off with them Posted via the Android Central App

Sony has the potential to dominate the North American market. But they don't know how to market their products to North Americans. I love my Z2. Best phone I've ever had, but I had to want this phone in order to get it. Carriers don't push Sony. Posted via the Android Central App

You hit the nail on the head with that one. Sony make quality products but don't seem to want their share in the US. I say US mainly because Mexico is technically part of North America, and theit products sell extremely well there. I lived in Mexico City for 6 months and I can tell you that almost 80% of people I met or saw had Xperia phones or other Sony devices. It seems that Sony is only interested in dominating the console market here in the States. All they need is to market it correctly, but I feel they use those resources for European markets. I own the xperia z3 and it's the best phone I ever had despite the fact that the glass on them is pretty fragile.

Yep absolutely.. My whole life, I've always associated quality with Sony. Sony's always been on the pricier side of most things, but you always knew you were getting quality if you bought Sony. The same goes for their phones as well. The only difference is if you walk into best buy, you will see plenty of Sony TV's, sound systems, ps4, cameras, etc. But they'll have one phone, and it's buried in the corner and there's no demo unit. In the front, there's Samsung, apple, htc, LG, etc.. Most people aren't even aware that Sony makes smart phones. I'm in Canada and I notice we tend to follow suit from Americans. Canadians and Americans are very similar in what persuades us to buy something. Sony already has their name associated with quality. North America has already bought into ps4 being the dominant game console. People just need to be made aware of Sony's smart phones, and how great they are. I truly believe if Sony dropped the price just a little on their phones, and really pushed their marketing, they could be a major player here in North America. Like you said, Mexico has already bought in. We just need USA and Canada to do the same. Posted via the Android Central App

I have a Z3 and you are right about having to want Sony. When I went in they were pushing iPhone and galaxy. I can't wait to see what Sony comes out with next. I won't do carrier branded again though. Posted via the Android Central App

This is REALLY disappointing news. I've bought all of my Sony Z2 phones and tablets directly from sony.com. Why on earth would they ever do this? Makes no sense to me.

Because you were probably their only customer lol Posted via the Android Central App

Ahahah Posted via the ONE M9

Lol. Funny. Nothing better to do troll? Go back to htc/moto/t-mobile rofl

He's not wrong Posted via the Android Central App

lol I like Sony phones but if you think they sell well, you're just plain wrong. Posted via the Android Central App

No one is claiming otherwise. The, article pertains to the entire Sony online store.

Poor business decision at this time in the mobile world. Posted via the Android Central App

Does that mean there will be a fire sale!?

Bad timing. The mobile world is moving toward direct non carrier purchasing i.e. Motorola, BlackBerry and I suspect all others. Posted via the Android Central App

Horrible title for your article. The Sony online store isn't going away, lol. It's being revamped. Christ. Who does your research? "Soon unveil a new online product showcase and more ways to shop"

Waiting for z4 compact. Love smaller phones with high end specs. Only Sony does it! Posted via the Android Central App

Uhhh, I have a PlayStation/Sony rewards credit card that strongly incentivizes me to buy directly from them online; in fact I was planning to buy a TV from them within the next 6 months. Will the Sony Rewards program automatically apply to these new vendors or will I have to submit a receipt for everything if I wanna be reimbursed?

Jerry H. : How you feel about this? I know you're a Sony fan, will this impact you? Posted via Android Central App

Will they still have the 11 Retail Stores in USA ?

Sounds like it's just getting rebranded. Why wouldnt current gift cards work on the new store, I don't think that happened when Google changed their app store to Google play Posted via the Android Central App

Shame. It may lose out on dozens of customers. Posted via the Android Central App

Seems like a corporation like Sony should learn the difference between PST (which only runs November till March) and PDT (which is our correct time zone designation between March and November). Why not just use PT and be correct year-round?
Android Central Newsletter
Get the best of Android Central in in your inbox, every day!
Thank you for signing up to Android Central. You will receive a verification email shortly.
There was a problem. Please refresh the page and try again.