Sony rolls out Lollipop to additional Xperia smartphones with more on the way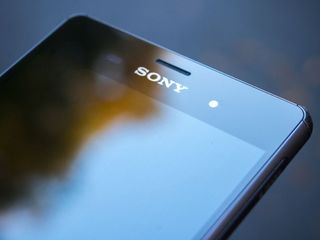 According to today's announcement, owners of the Xperia Z3 Dual, Xperia Z1, Zperia Z1 Compact and Xperia Z Ultra should receive Lollipop update notifications from today. For next week, Sony will unlock the update for the Xperia T2 Ultra and Xperia C3 (both dual-SIM variants). The company's clearly on a roll when it comes to updates.
While the announcement covers worldwide rollouts, it's worth noting that the actual availability may depend on markets and local carriers. Wrapping up, the company teased Android 5.0 Lollipop for original Xperia Z Series; Xperia Z, Xperia ZL, Xperia ZR and Xperia Tablet Z. These smartphones should receive sweet goodness "in a few weeks time."
Source: Sony
More: Sony Xperia owners, how's the Lollipop update treating you?
Still wondering if I'll get this on my T-Mobile branded Z3. Posted via the Android Central App

Go to Xda for instructions on how to flash. Fairly simple; that's what I did, though I'm on a D5803. Check your model number. Posted via the Android Central App

That's not going to work for the tmobile version.. Posted via the Android Central App

According to T-Mobile the answer is yes. https://support.t-mobile.com/community/phones-tablets-devices/software-u... Sony Z3 via the Android Central App

Since T-Mobile discontinued the Z3 already I have little faith in getting this update and I can almost guarantee this will be the last one we get. I'm using my Jump plan on Father's Day weekend for sure unless they include all the new features and the Camera2 API, then I'll probably stick with the Z3 until next year. Posted via the Android Central App

You're wondering!!... LOL... I have the Z1S on T-Mo... I am definitely not holding my breathe. To tell you the truth. There have been many bugs in Lollipop. Not sure that I care since my Z1S has been running rock solid.

I've got a unlocked Z3 here in the UK and I haven't got it yet. I'm really curious what's taking so long.

Me too mate, you are not the only one. My patience is running out. Wtf are you doing Sony? Sony Z3 and Sony Z3 tablet

Your phone running on KK as of now is one of the snappiest and smoothest out there - which could not be said for any Lollipop device until 5.1. Even that they ironed most of the issues (like battery drain and bugs) there are still some problems you come across (I still have issues with file sharing on n5 and n7).
So, be patient :) via AC App on VZW Moto X DE/N7

On my Z Ultra is running smoothly and I don't have any battery drain or bug yet. I did a clean installation of the stock ROM and the only things that I consider bad are that there isn't a useful silent mode and that my phone is using a bit more of RAM but I don't have problems of overheating.

Z Ultra C6806 upgraded to Lollipop and no issues so far. Seems to be a welcomed upgrade, enjoying it. Posted via Android Central App

I'm losing my patience my htc m9 is all good wtf is wrong with my z3 D6603 I see no update yet they said February and still nothing here in the UK it's like we just got a buttfucking here I always loved my Sony and htc phones but this Is taking the piss man

Unlocked UK Z3C here, same issue

same here- at least I know it's not just me.

I had the original Z UK unlocked. For some reason, UK unlocked is one of the very last regions to get updates. Same for my Sony tablet Z, and appears to be the same again on the Z3. The update will come, but typically about 3-4 weeks after the first other regions get the update for Z3. Sucks, but I assure from experience, the UK unlocked update will arrive eventually!! Posted via the Android Central App

I have an O2 branded Xperia Z and found it got previous updates faster than someone I knew with an unlocked model. They later sold it so I don't know that continues to be the case. Posted via the Android Central App

I have the Z3 WiFi only tablet so no mobile provider to worry about but still no sign of the update either, what a drag.

Typo: Zperia Posted via the Android Central App

Holy crap! Even Sony beat Cyanogen to the updates. Please come back McMaster and tell us more about how the OEMs suck and Cyanogen will put a "bullet through Google's head".

Haha I wonder if illiterate people get the full effect of alphabet soup

Rolling it out to more? Would be bloody see to see it on my z2 ffs Posted via Sony xperia z2

Can you guys please do a piece that compares how good the manufacturers are at providing prompt, long-term support and updates? It is never something that comes up in reviews of new devices, and it is vital in my view and is a critical component of deciding which phone/tablet to buy. Lenovo is absolutely dreadful at this, for example. So despite interesting tablet hardware, I would never recommend them to anyone. Samsung has improved but is still pretty bad. Sony is actually rather brilliant and deserves far more praise than it receives.

I'd be very interested in seeing this too! Posted via the Android Central App

I'd love to see this too with data down to the dot release, not just the major version.

Any what about the Z3v? I don't want to be stuck on KitKat on my daily driver since I have Lollipop on my Nexus 7.

http://support.sonymobile.com/us/xperiaz3v/kb/0231018876c092a014b064c0ac... It's listed as getting it. Sony Z3 via the Android Central App

It might be listed as getting it, but no news updates ever appear about it :(

Unfortunately the carrier branded phones will always be a little behind the unlocked phones. At least Sony made an announcement of which phones they plan on releasing lollipop on and seem to be sticking to it. Sony Z3 via the Android Central App

I expect that, but some news other than an announcement would be nice.

Here in Sweden 3 branded Z1 Compacts got it today but unlocked still no sign so that's not entirely true...but your point is still valid. =)

Still no update for the T-Mobile Sony Z3.

Who cares. Sony's lollipop update is filled with bugs and inconsistencies anyways. It's half assed and rushed. Not impressed at all. Posted via the Android Central App

This hasn't been my experience on my Z3 tablet compact. The update is working beautifully.

Did you say rushed? It's hardly rushed, that's why were all still bloody waiting for it lol Posted via Sony xperia z2

What issues have you had with it? I have an unlocked Z3 Compact, and I've been really happy with the update.

What phone do you have and what are the bugs?? Posted via the Android Central App

I will be going back to Samsung note series come September. Posted via Android Central App

Anyone know of when the Xperia Tablet Z LTE will get the update? I have 15 of them for work and we've been waiting for it.

With carriers lagging so far behind it seems to be sonys issue to address. Tmobile says it's still in manufacturer development not tmobile testing so I find myself mad that even their flagship z3 is still on the back burner in some cases. Thus I find myself torn between trying to wait or getting something else like a nexus 6 m9 or maybe a g4 Posted via the Android Central App

Received the update for both Z3 dual and Z2 in Dubai today. Both phones updated and seem to be running ok with no noticeable issues. installed apps can now be moved to the SD card if supported by the app. Also write access to the SD Card can now be given to any File Explorer. Happy so far.

Hi mbashat, how did you update your z3 dual (d633)?
Thanks and Regards,
Rahul

Checked for software update on the phone. It said update available through pc. connected the phone to the pc and followed the process through the Sony PC Companion.

Unlocked D6503 Xperia Z2 (TMo) here just updated last week!.. FREAGEN-TASTIC!

The software update from the phone on my Z3C was saying up to date. Plugged it into a pc with pc companion and it said update available and updated seamlessly to 23.13A.0.726 which is my second update to Android L in 2 weeks from Sony. If only I knew what it fixed.... Also which the phone based update would tell you its available and go hook up to pc companion. Z3C is unlocked in Canada

I don't mind as long as Sony does it right, the apps need to be updated and play nice with the os. I was one of the lucky ones to get Lollipop 5.0, yes it was buggy but improved greatly with 5.1. Posted via the Android Central App on my Sony Xperia Z Ultra GPe w/ Lollipop 5.1.

And here in India, we Z3c users are still waiting :(

I bought a Z3 outright not long after launch from Hong Kong. It's a D6653, form what I can tell it's probably the most popular version out there, I still have not received the update. All I want to know is why has there been such a big gap between the original roll out to the 6603 and the rest? There has got to have been some problems, surely. Sony have not given any update other than announce a bunch of other phones that have got the update that have seemingly not got the update.

Xperia Z1 C6903
Didn't recieved 5.0.2 Lollipop yet??!!!!
What's the ptoblem?

Just got the update via a manual refresh. Downloading now :) (UK, unlocked) Posted via the Android Central App

Just downloading lollipop now ota. Just arrived on my UK xperia z2. Posted via Sony xperia z2

Ok, got lollipop. Not overly keen so far. Most annoying thing I have found is not being able to clear all open applications in one go. Now have to swipe each one away individually?? Also, the coloured bar at the top is fucking annoying. Posted via Sony xperia z2

I have the Xperia z1 compact and and updated to 5.1 last night, I have an issue with email. I have multiple email accounts set up, but post upgrade when using the selector icon to view list of email accounts it is now empty. As such I can only view emails from 1 of my account, can't find a way round this. Anyone else having this issue?
Android Central Newsletter
Get the best of Android Central in in your inbox, every day!
Thank you for signing up to Android Central. You will receive a verification email shortly.
There was a problem. Please refresh the page and try again.