Sony to hold its Mobile World Congress 2016 press event on Feb. 22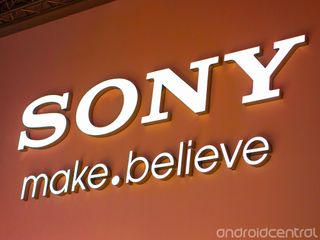 We are still over a month away from the 2016 edition of the Mobile World Congress trade show in Barcelona, Spain, but companies are already busy preparing for the event. Sony has sent out invites to members of the media to attend their press event at the trade show, which will be held on Monday, Feb. 22. at 8:30 a.m. CET (2:30 a.m. Eastern time).
Aside from the invite, Sony did not offer any hints about what it will be showing off at the press event. There's a decent chance we might see a new flagship smartphone from the company, but it's definitely not guaranteed at this point. As always, we will be reporting first-hand from the Sony MWC 2016 press event, and indeed throughout the trade show, to get the latest Android device news.
Check out our top five things we think Sony needs to do in 2016
All I wanted was a SD820-powered Z6 Compact with OIS and real manual controls in the camera (not that joke Sony calls manual mode).
Pity it won't happen. Posted via the Android Central App

That would be a dream to own. Too bad it will remain so.

Please please please. Posted via the Android Central App

Same thing I'm waiting for. Love the compact series but the z5c missed the mark. Posted via the Android Central App

Pity that even if it did happen, Sony would wait 3 months to bring it to the US, have only basic support for US LTE bands, and remove the OIS in the process as a "business decision". Posted via the Android Central App

I feel for you, mate.
Fortunately for me, I'm in Europe ;)

Hopefully not Z6 series. Not yet. Having a flagship every few months is bad for customers as every Z5 series owner would then see their phone relegated to second-rate software support from Sony without even having one single major OS update yet. And it delays software support for older handsets even further still. I say this as a Z5 Compact owner. Posted via the Android Central App

Hope this time all phones go to U.S.first as other areas Posted via the Android Central App

Will never happen. Everything announced will hit Europe and Asia. Maybe Canada at some point. And a very overpriced unlocked unit might become available in the US this Fall or Winter.

A replacement for the Smartwatch 3? If sony though along the same lines but went round this time... Posted via the Android Central App

And anyone know when android wear will go big on nfc (payments)? It seems like a constant hurry up and wait Posted via the Android Central App

They'll be announcing the Z5 for the US. Posted via the Android Central App

Hmm. Didn't think of that.. That would be sooo lame. Lol Posted via the Android Central App

Xperia Z5 Tablet for the US?! Maybe? Hopefully?! ... Probably not :( I wanted to get the Z4 Tablet but its $600 on Amazon, and the Z3 Compact Tablet is $330 on Expansys. Any recommendations? Posted via the Android Central App - LG G4

No more 720p on a $500+ phone. I don't care what people say, it looks decent at best. Google Nexus 6P

I'd be fine with 720p at that size, but 1080p would be sweet on the compact, I have to admit. It's got to happen at some point, maybe this year is the right time. I fear that would mean QHD on the full size Z6 and I'm not sure I want that yet. But if they can make the battery last 2 days with it, then go for it. Posted via the Android Central App
Android Central Newsletter
Thank you for signing up to Android Central. You will receive a verification email shortly.
There was a problem. Please refresh the page and try again.