Some Nintendo Wii games coming to NVIDIA Shield TV in 1080p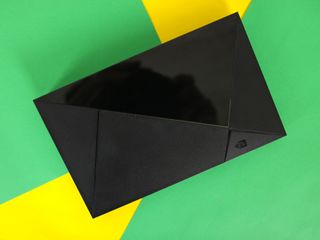 The NVIDIA Shield TV is currently the best way to experience Android TV. Support for 4K HDR content allows your movies and TV shows to look as good as possible, and access to the NVIDIA Games channel turns the streaming box into a decent little gaming system.
There's already a solid selection of Android games, ports of select PlayStation and Xbox titles, and even the ability to stream games from your Steam library if you have the proper computer hardware. Now, according to a report from Nintendo Wire, the Shield TV will soon pick up certain Wii titles.
Daniel Ahmed recently shared a trailer on Twitter for the Shield TV in China, and sure enough, it highlights games such as Super Mario Bros Wii, Super Mario Galaxy, The Legend of Zelda: Twilight Princes, and Punch Out!!. In addition to these, Metroid Prime is also expected to make an appearance soon.
As if that wasn't exciting enough, all of these games will be playable in a resolution of 1080p Full HD – quite the jump from the Wii's output of 480p.
Unfortunately, as the story goes, there's currently no reported plans of bringing any of these titles outside of China. I'm sure there are plenty of NVIDIA Shield TV owners in other parts of the world that would love to play through most all of these, so we'll have to wait and see if any other countries are graced with an expanded release.
Joe Maring was a Senior Editor for Android Central between 2017 and 2021. You can reach him on Twitter at @JoeMaring1.
I wonder if Nvidia is writing an emulator or actually porting the games (or both). They definitely have access to the assets, since the HUD for Twilight Princess shows Xbox 360/Shield-style buttons. Perhaps Nvidia will be doing this for the GameCube/Wii Virtual Console for the Nintendo Switch as well? Maybe this is all just a test of sorts (I know it's part of the deal with Nintendo for the Switch...I mean a "quality" test) and that's why there's no real VC on Switch yet. Either way, not being able to play New Super Mario Bros. Wii (and Wii U, but that's a different story) with a pro controller is borderline criminal, so I definitely want to try it...yeah yeah yeah, Dolphin, etc., but this is "official"

I am pretty sure they are actually streaming.

I don't think it'll be a stream. There's no reason to not have a local copy partnering with Nintendo.

So is this official or unofficial meaning via emulator? I never though I would see the day that Nintendo brought it's first party games to non-nintendo hardware. Even in China.

Could be the new iQue... https://en.wikipedia.org/wiki/IQue_Player Edit:
"While Nintendo/iQue never released a successor to the iQue Player, in 2017 they began releasing downloadable versions of GameCube and Wii games for the Nvidia Shield TV. [3]" Seems like this is pseudo-legit.

I almost jumped off my seat as I first thought its Nvidia Shield Tablet till I saw TV at the end. The exclusivity to big C just rubbed salt on the wound.

Can you still buy a NVidia Shield?

Yes...Best Buy, Amazon, Google, etc. This is the Android TV console, not the tablet or portable.

Please please please please get these games over here.

Now let's get those games ported to the Switch

Yeah, I'd be hard-pressed to buy a Switch yet, for that reason. I bought a used Wii U for my 5 yr old after he beat our Wii games. I was considering a Switch, but there were barely any games available at the time. And everything I read says there is no way to get older games on it. Very disappointing. The bigger screen would have been nice as an alternative to the DS for road trips. Happy with our Wii U though!

"The Legend of Zelda: Twilight Princes" is it anything like the Spin Doctors' song Two Princes? Or do you mean "The Legend of Zelda: Twilight Princess"?

Dolphin. Dolphin. Dolphin.

Dolphin is just OK, still not where one would like it to be.

We need those games here in the US. I would love a Super Smash Brothers port as well.
Android Central Newsletter
Get the best of Android Central in in your inbox, every day!
Thank you for signing up to Android Central. You will receive a verification email shortly.
There was a problem. Please refresh the page and try again.