Some Google Pixel 3 phones are suffering from a battery swelling issue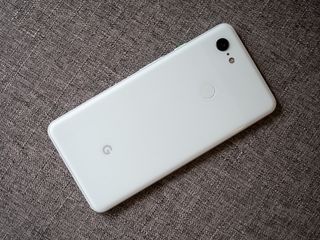 (Image credit: Android Central)
What you need to know
Some Pixel 3 and Pixel 3 XL are reporting swelling battery issues.
Most of them claim that the rear cover of their phones has been pushed out due to the swelling.
Some Pixel 4 series phones are also affected by the same issue.
Earlier this year, it was reported that some Pixel 4 XL units are affected by a swelling battery issue, causing the phone's rear glass panel to peel off. However, it now looks like the Pixel 3 and Pixel 3 XL are also affected by the same issue.
Image 1 of 5
As spotted by the folks at Android Police, a number of Pixel 3 and Pixel 3 XL users have complained about the issue on the Pixel Phone Help forum page. Many users say that their phones' back cover has started popping off due to the swelling battery issue. In most cases, users discovered the issue only after their phones stopped charging wirelessly.
If you own a Pixel 3 or Pixel 3 XL and have a case on it, you should take it out of the case and check if your phone is also affected by the issue. In case the battery inside your Pixel 3 or Pixel 3 XL is swollen, you should get it repaired or ask for a replacement ASAP. Not only is a swollen battery a safety hazard, but it also compromises the water resistance of your phone.
Fortunately, it appears that it isn't too difficult to get your phone replaced if it has a swollen battery. Once you contact a Google support specialist and share photos of the damage, you should receive a replacement device within a few days. However, some users have claimed that Google is refusing to replace phones that are out of warranty.
Android Central Newsletter
Get instant access to breaking news, the hottest reviews, great deals and helpful tips
My own Pixel 3XL started swelling in January; I was able to get an RMA replacement. Out of an overabundance of caution, and the fact that my only other phone that swelled was also one that I used on a wireless charger, I haven't put the replacement on my pixel stand yet.

Seems about on par with a Pixel phone issue.

I hope google just kills the pixel phone. Real garbage.

No swelling on mine that I can find. I don't use a case though.

Mine has the same freaking issue! I doubt if I'll be able to get a replacement since I've had this one for over one year though. Right now I'm using a Samsung Galaxy S20 5G but I miss the timely updates I got with my Pixel 3. I may look into getting my Pixel 3 repaired. Either that or wait for the Google Pixel 5 to come out.

Google has been providing replacement phones even to those out of warranty. You should contact customer service.

This is swell!
Didn't Pixel users want a bigger battery anyway?

If you put it in the freezer the battery shrinks back down 😆 but my glass backing cracked....I think maybe I should get a hold of support...

every single phone is affected by this. it just depends on how frequently you charge them. this is a non-story

After owning my Pixel 3 for two years I noticed my case want fitting flush with the phone and saw the back of my phone starting to separate. The battery swelling didn't seem to affect the performance of the device, but I was concerned it would get worse and cause a safety issue. I contacted Google and after proving what was happening they sent me a refurbished replacement for my defective one in return.
Android Central Newsletter
Get instant access to breaking news, the hottest reviews, great deals and helpful tips
Thank you for signing up to Android Central. You will receive a verification email shortly.
There was a problem. Please refresh the page and try again.