Samsung brings iTunes and iOS data to Galaxy devices with Easy Phone Sync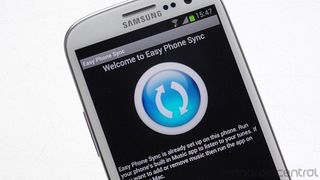 Samsung has announced that it's partnered with developer Mushroom Media to bring the company's Easy Phone Sync application to owners of Galaxy smartphones and tablets. As the name suggests, Easy Phone Sync is allows phones to transfer content from their PCs over a USB connection, with the particular focus being on importing music and other media from iTunes, and contacts and messages from iOS. The app, which will presumably be available for a fee at some point in the future, can be downloaded for free on Google Play if you've got a Galaxy device.
The app release and partnership with Mushroom Media is likely part of Samsung's plans to give iOS users an easy path from Apple's ecosystem to its own. Samsung has made no secret of its efforts to establish itself as a equal competitor to Apple, and the Korean manufacturer will be hoping to lure upgrading iPhone users to its Galaxy S III with apps like this. While Easy Phone Sync isn't anywhere near as polished as an Apple app, it's fast and functional enough to be of use to iOS converts making the switch to a Galaxy phone.
We've given Easy Phone Sync a quick test on the Galaxy S III, and it seems to work well enough. Inexplicably though, the phone app seems to run persistently in the background, leaving an unsightly notification in place at all times. The phone all only serves to install a license key though, and after that it can be uninstalled. Regardless, persistent notifications are annoying, and make for a sub-par user experience -- on an officially-sanctioned app like this, there's no excuse.
You'll find today's presser from Samsung after the break, and download links below.
Download: Easy Phone Sync (Android) (opens in new tab), Easy Phone Sync (Mac, PC)
SAMSUNG CUSTOMERS NOW ABLE TO TRANSFER CONTENT FROM IOS TO ANDROID FOR FREE
Exclusive licensing agreement makes Easy Phone Sync available on Samsung Galaxy devices
22nd June 2012, London, UK – Samsung Mobile UK today announced it will be making Easy Phone Sync available for free to anyone purchasing a Samsung Galaxy device. Easy Phone Sync is a simple new way for people to transfer their iPhone and iTunes media – including music, videos, podcasts, pictures, contacts and text messages - to a Samsung Galaxy device including the new Galaxy S III.
As part of an exclusive licensing agreement with Media Mushroom Applications, Samsung is making Easy Phone Sync available for free for UK customers to transfer content from their iOS device to their Samsung Galaxy device in a few simple clicks. As well as being able to access DRM free content they have purchased from iTunes music, customers can continue to use iTunes software on their PC to manage their music, videos and podcasts and keep their Android device in sync with it.
Simon Stanford, Vice President, Telecommunications and Networks, Samsung UK and Ireland said: "We're really proud to announce the launch of this new application and can't wait to hear what our new and existing customers think of it. We know that traditionally iPhone users have been reluctant to switch to an Android device because they couldn't use iTunes to manage their content. Easy Phone Sync means people can now enjoy their iTunes content on a Samsung Galaxy phone. What's more is that it's really easy for them to do, and literally takes five minutes to set up."
Easy Phone Sync is available to download now for both PCs and Macs in conjunction with an app for Samsung Android devices.
For more detailed information, please visit www.easyphonesync.com/mobile.
Have you listened to this week's Android Central Podcast?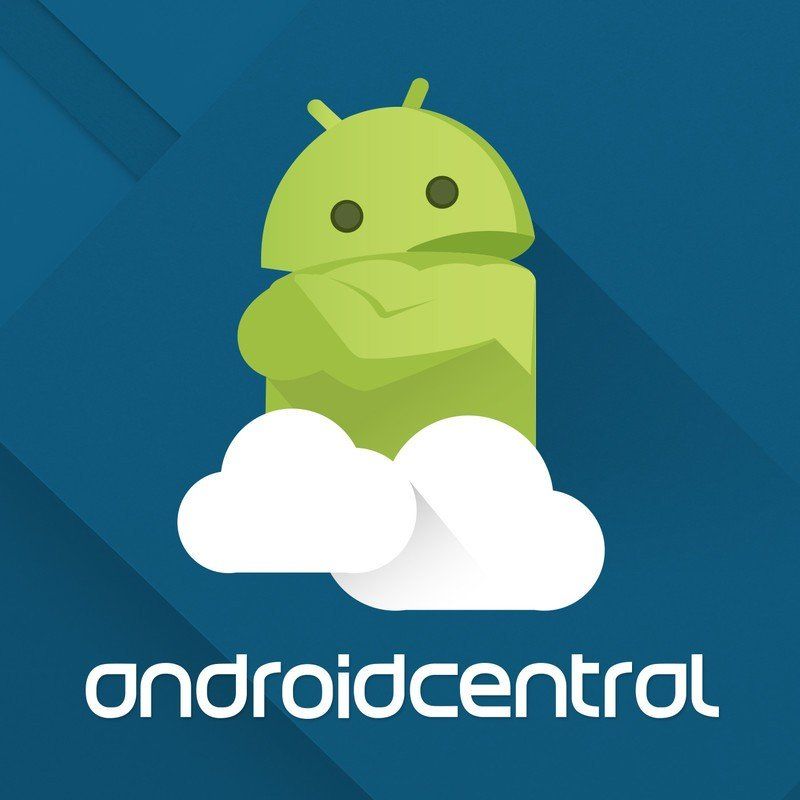 Every week, the Android Central Podcast brings you the latest tech news, analysis and hot takes, with familiar co-hosts and special guests.
Alex was with Android Central for over a decade, producing written and video content for the site, and served as global Executive Editor from 2016 to 2022.
I found it in the Store...bt it says not available in the US

New to Android. How do you do this?

INteresting going to have to give it a go.

Google Play Store says "This app is incompatible with your T-Mobile Samsung SGH-T989."

Apparently a Galaxy Nexus isn't a Galaxy device.

I was about to say that. I think this issue has come up with another Samsung app at some point. They shouldn't have put the Galaxy part in the name for this phone. The Nexus S should've been the "Galaxy Nexus S" in this case.

It's not about hardware, but software and Galaxy Nexus is diffrent on that

The only difference between a samsung galaxy and galaxy nexus i thought is the lack of touchwiz on the nexus. The nexus runs pure android, and the other devices have run android underneath the touchwiz right? Hopefully some awesome dev at xda will figure out how to port this to the nexus, or maybe an unrooted mod may show up on the play market.

Have you tried iSyncr? We recognize the Galaxy Nexus as a device.

I'm being told this is incompatible with my Samsung Galaxy Note I717. :/

I believe this is only for UK user as there is another version I am able to download and install.

You are correct! "As part of an exclusive licensing agreement with Media Mushroom Applications, Samsung is making Easy Phone Sync available for free for UK customers to transfer content from their iOS device to their Samsung Galaxy device in a few simple clicks."

Didn't Palm try this with WebOS?

If I recall, Palm made it so that when you connected your Pre to the PC, it showed up as a iPod device on iTunes. This app just syncs your data over.

Hmmm ... sounds vaguely familiar but can't put my finger on it. OEM offers itunes sync solution, Itunes updates to break sync solution, OEM updates to fix solution, rinse and repeat ... Seems so so familiar ... oh hai HTC!!! hai palm!!! I havent been following lately but the EVO drama between apple and HTC was interesting at the time. I know some people have a lot invested into itunes but the universal solution appears to be to stop using it.

You're so right! This is palm revisited. I'm sure nothing good will come out of this especially with Apple on the attack against Samsung in every way.

I'm always amazed by the people dumb enough to keep using itunes

I beg to differ, the compliant structure along with the very user friendly interface makes it ideal for everyone, the simple fact to your statement would be because of the following reasons - a) You're a fanboy b) You don't know how media should be organised c) You just don't know how to use it.
Yes, it's your opinion, but I'm stating a fact.

I believe everything you just said is your opinion, not fact(link to definition if you need it http://dictionary.reference.com/browse/fact?s=t) Personally I don't care for it but I also know that people use it because it's all they know about some people do live in a small world. But back to the subject I would be interested to see on youtube on how well this works before I suggest it to friends that have made the move or might be looking for it in the future.

iTunes may have its issues on non-Apple computers, but when it comes to organizing media, I haven't been able to find another program that comes close to it.
There's simply nothing you can't do on iTunes.
I've tried using Winamp, MediaMonkey, etc... and they lack many many features that iTunes has (simple stuff like drag-and-drop for example)
iTunes and a classic iPod are the only Apple products that I use, and possibly ever will :)

+1. For users like myself who have 100's of GBs in music, Itunes is the easiest manager for my files.

when your 100's of GBs becomes a TB or so, then you will see that iTunes chokes, and chokes hard. It chokes when trying it on a macbook pro, it chokes when trying it on a Samsung quad core i7. Windows Media player handles a slightly larger collection (albeit, slower) but also chokes whne you approach a TB. When you truly have a media collection of vast size, Media Monkey is the only thing that can handle it.

Not the very best of news if you just purchased doubletwist along with the in-app purchases. Should have just waited, but the probability of this coming never came to mind, either way, I was metaphorically screwed. Update: Eurgh....I render this application completely useless, as it does not work on my "Galaxy" Nexus device, it's apparently because it's a Google device, why didn't they just name it Nexus 3.0, sounds better and not in sync with the name Galaxy at all. Thank You doubletwist, though I sound like a hypocrite now....

Nice but I gave up iTunes 2 years ago. I use Amazon MP3 store almost exclusively now, with occasional forays into Google Play for sales. My daughter, who was in tears the other night because she lost all the songs on her iPod because she's using a different userid than she used to have on her old laptop, just further convinced me that it is garbage.

Why would you not expect that? She's on a different user....she can just connect it back to hers and sync....voila...all done. Don't mean to sound rude, but you can't blame an application with it being the users fault.

Samsung Galaxy Nexus≠ Samsung Galaxy device apparently. Oh well, I went through this enough with Palm back in the day. For those people saying that there is nothing close to iTunes apparently has never used DoubleTwist.

Wow. That. Wow. I hope people realize how big of a deal this is. If the Galaxy S3 was a shot across Apple's bow and the very Apple like ads that are showing up on Youtube was a shot across Apple stern, this is a shot right up Apple's nose.
Yes for many the ecosystem means they will never switch from Apple to anyone else. Mooooo. But for those who are tempted this is just another easy way to migrate. Well played Samsung, well played. Next up Mobile Me integration.

PS- I still haven't recovered from moving from iTunes back to WinAMP 5 years ago. The god damn file structure Apple uses for sorting is a god damn mess. Blasted metadata. GRRR. And don't even get me started on the nightmare that was moving off of iPhoto. Moving from Mac back to Windows was a MASSIVE PITA.

It says it's not available in the USA. WTF??? I WANT TO USE THIS!!!!!!!!!!!!!!!! -_______- Can anyone help???

Any word on when/if it'll be available worldwide?

iSyncr is already available worldwide and works on Samsung and non-Samsung phones alike. It has very tight iTunes integration.

Does it also sync your old messages over to the new android device?

The description on Google Play says there's a problem with the app on the GS3, has this been solved? Samsung Galaxy S3 Users: We are aware of an issue with this device and are working on a solution right now. Contact us to stay up to date with this issue. Source: https://www.androidcentral.com/e?link=https2F2F...

I use iSyncr and iSyncr WIFI add-on. Just turn on my WIFI, press one button, and it's done. So simple and easy, it even syncs back the playcounts I've done on my Android to my PC iTunes software. I would rather support this developer than Samsung, but that's just me.

Just tried iSync it sucks balls

weird worked with nexus s in Canada

This a bit too late Samsung, if it came out a 4 months it would've helped us alot I was under the impression that All OEMs have some sort of PC App to Sync from iTunes to the phone, I guess Motorola spoiled me for the past 2 years with their PC suite ; Motorola Mdia Link (it sucked, but beautiful when it works properly) & MotoCast after it.

OK so I just have to say this. I have been on many forums and sites trying to find a way to get my ITunes playlist on my Samsung Galaxy SIII and tried all kinds of things but none of them work properly. And then I remembered about this ISyncr Wifi Add-On and wallah it sinks perfect over the air. Very easy customize to your needs. Definitively recommend if anyone else is having this issue! FYI: I think you need to buy the regular ISyncr version first.

When you use this app do you get to choose if you want the music stored on your device or media card?

Easy Phone Sync is good, but it does not sync the DRMed iTunes files to Galaxy S, however this article offers you a easy way to get DRMed iTunes media files to Galaxy S ... http://ifiresoft.com/drmtips/itunes-to-galaxy-s-ii.html
Android Central Newsletter
Thank you for signing up to Android Central. You will receive a verification email shortly.
There was a problem. Please refresh the page and try again.