Rumored Verizon roadmap features LG Spectrum 2, HTC Droid Incredible X, and others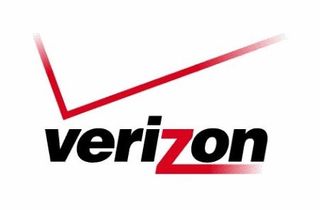 A fresh batch of upcoming release windows for Android devices on Verizon has been leaked, giving us a rough idea of what to expect all the way to the new year. The supposed source document identifies the HTC Droid Incredible X as the ADR6435LVW, and is due to launch in November with LTE connectivity. The LG Spectrum 2 should be available in early October. The Samsung Stratosphere 2 is expected by the end of the month, while something called the Pantech Perception, a follow-up to the Breakout, didn't get a solid release date or specs. There are also two ZTE tablets on the roadmap, though the 10-inch one may have been canceled. Finally, the Motorola Droid RAZR HD should be landing in the middle of Q4, with the Droid RAZR MAXX HD dropping sometime in the middle of November.
As with any rumor provided without any kind of documentation to back it up, take this information with a grain of salt. That said, how likely do you guys think it is that this roadmap will pan out?
Source: PhoneArena
Simon has been covering mobile since before the first iPhone came out. After producing news articles, podcasts, review videos, and everything in between, he's now helping industry partners get the word about their latest products. Get in touch with him at simon@futurenet.com.
Any smartphone with a REAL/PHYSICAL keyboard
coming out?!?!?!?!?

that would probably be the stratosphere 2

Crap, I gotta wait until November for my Razr Maxx HD. Dislike.

No notes of a Nexus? (I know, I know 'it's not a real Nexus if it's on Verizon).

What about the Note 2? That's been confirmed and not on that road map?

I'd like to know that myself...starting to scare me!!!

I second that concern...if Verizon screws this up, I still might go to AT&T for the Note II.

The Nexus wasn't on any of the leaked road-maps last year????? or am I wrong about that?

Looks like there will be a lot of bloatware filled devices on Verizon for the rest of the year. That means no updates, shared overrated LTE network data, and a network that will drastically be slowed down thanks to all those useless iphone 5 users.

Wow, 16GB (10 usable) and no microSD and no removable battery on the DIx. Nice way to hamstring a premium product, Verizon and HTC. I would have strongly considered it vs the GNote 2 because the S4Pro seems likely to be a better processor than the 4412, but no thanks if this spec is true.

Did you even read the linked article? Guess not! Quote from the first paragraph. "To start, the HTC Droid Incredible X, which we've been hearing about recently, is listed as a device with a 5-inch display and a quad-code processor. In other words, this really might turn out to be the first "phablet" on the carrier's Droid lineup. The document also mentions the smartphone's model number, ADR6435LVW, and the presence of 4G LTE connectivity. If everything goes according to plan, the Droid Incredible X should launch in November."

NOVEMBER for the Razr Maxx HD??? Moto really doesn't want my money do they?

The 2 RAZR's are probably the ones they are going to push for Christmas and as long as they are out before Black Friday (last week in Nov) they will make plenty of money.

this is crazy that they are waiting so long to release the other two RAZR models. I can understand not wanting to really compete with the iPhone but 2 months later?

wait.... did i read this right.... Verizon is getting the HTC 5 inch DIX

I sure hope so! That phone is a beast and i dont really want to go too much over 5 inches. i might as well buy a tablet then.
Android Central Newsletter
Thank you for signing up to Android Central. You will receive a verification email shortly.
There was a problem. Please refresh the page and try again.