Rogers introduces new roaming plan for traveling to the U.S.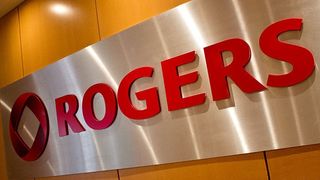 Rogers is introducing a new international roaming plan for those customers traveling to the United States. The Roam Like Home plan allows Rogers customers to access their Share Everything minutes, text, and data while in the United States for $5 per day.
Rogers will charge you for a maximum of ten days with Roam Like Home, for a total of an extra $50 on your bill. If you're in the U.S. for an extended stay, any days past the first ten cost you nothing extra. Charges for Roam Like Home only apply on days when you actually use your phone in the United States.
New Rogers Share Everything customers will be automatically enrolled in Roam Like Home. Existing Share Everything customers can sign up for the program beginning Monday, November 10.
What do you think of the Rogers Roam Like Home plan? Leave your thoughts in the comments.
Source: Rogers
That seems like a good deal but what are the data speeds? Is it like T-Mobile where it's throttled? From my T-Mo Note 4

No throttling. :) You'd get the speeds of whatever network you're connected to, whether it be LTE or 3G.

Still doesn't beat Wind with their unlimited roaming. Though it's great for short trips whereas the WIND unlimited roaming is $20/month. Unlimited roaming on AT&T and T-Mobile

We don't throttle, you can access LTE, and we have better coverage. All advantages for us! :)

80 dollars for 500mb data no thank you.. Posted via the Android Central App

Funny..I pay 80 and I have 4GB of data. Either you're lying or you're terrible at gathering actual facts. Posted from my TARDIS!

This is a good start, but not good enough for me. It's only for those new expensive "Share Everything" plans, which are only good for people who use a lot of long distance. I value data usage much more than airtime. For me to keep my 6GB data limit I'd have to pay about $50/month MORE (despite the annoying rate increases in the past 6 months) just to have a bunch of unused Canadian long distance that I don't need. And my data overage charges are less than the share everything plans. I think I'll keep my t-mobile phone number as I get unlimited everything for $3/day when I'm in the USA on that.
Android Central Newsletter
Get the best of Android Central in in your inbox, every day!
Thank you for signing up to Android Central. You will receive a verification email shortly.
There was a problem. Please refresh the page and try again.