Qualcomm now wants to sell processors to Huawei after HiSilicon loss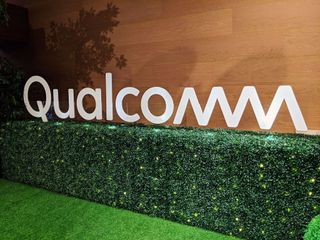 (Image credit: Harish Jonnalagadda / Android Central)
What you need to know
Qualcomm is lobbying the U.S. government for a trading license with Huawei.
Huawei previously relied on its own chips, but new restrictions have killed off the company's chip-making business.
Qualcomm says that Huawei turning to competitors like MediaTek or Samsung could leave billions on the table.
Qualcomm is lobbying the U.S. government for a license to sell chips to Huawei, the Wall Street Journal reported. As the Chinese company is no longer able to build chips with HiSilicon due to new restrictions placed on it by the U.S., it is now unable to rely on its own chips as it used to and now has to seek out partners and suppliers.
As U.S. companies can still do business with Huawei if they manage to acquire a license, Qualcomm has been lobbying hard to get one as per the Journal's report. The chip maker makes the case that foreign rivals would be able to swoop in, displacing American control of the market.
The Wall Street Journal reported:
Last week, Huawei announced that it would be shipping the Mate 40 later this year, admitting that it would be the last Huawei phone with a Kirin chip. While Huawei may not be able to sell phones as effectively outside China, the company is large enough in China (a huge market in itself) that a company like Qualcomm would still benefit from working well with Huawei.
We explain why losing access to TSMC would be catastrophic for Huawei and its HiSilicon business
Android Central Newsletter
Get instant access to breaking news, the hottest reviews, great deals and helpful tips
If they get the go ahead it shows what trump is all about.

I will stand by Huawei through this. They release some great products and all the ban is doing is lowering the standards of competition. Huawei are probably the most innovative smartphone company's out there .

I am with you on that. I own a p40 pro and gt2 watch and have to say I don't miss Google play store and this has been the best android experience I have had since moving over to it. The Gt2 watch is a great start for its own os to. When I compare it to my moto360 and tic watch Pro I had before it the battery life is amazing and although I thought I would miss the pay and installing apps I have to say I don't. It dose what I need it to do.

Don't support the CCP! Huawei=CCP

Due to a fair legal process in Canada regarding the to be extradited Huawei executive to America, China has had two Canadian political prisoners in jail on bogus charges. I could never support China and Huawei.

China is known for retaliating to countries when they don't get there way. Canada was warned when they arrested her that there would be some form of retaliation. During this Covid (thanks to them) they ve really shown their true colours. I ve never supported them and definitely will never support their companies especially Huawei!

Quite the racist these days huh

Bec I call them out for something the world already knows that they lied, denied and tried to hide?
Meanwhile while they were denying /delaying they had their representatives in other countries buy all the ppe from there and left those countries with nothing /shortages to protect their ppl when they decided to finally announce. Also, meanwhile while they also controlled the manufacturring of critical ppe of which country was able to received it.

Doesn't matter if Qualcomm sell their chips to Huawei or not because Apple's A series will always be the gold standard, Android fanboys. Typing this on my iPhone 11 Pro Max. Bwahahahaha!
Android Central Newsletter
Get instant access to breaking news, the hottest reviews, great deals and helpful tips
Thank you for signing up to Android Central. You will receive a verification email shortly.
There was a problem. Please refresh the page and try again.