Qualcomm announces super-fast gigabit LTE modem and new Snapdragon chips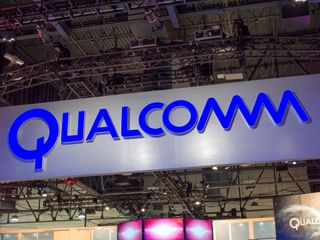 Qualcomm has announced a new super-fast gigabit LTE modem, as well as three new Snapdragon processors. The Snapdragon 625, 435 and 425 pack a punch with various technologies included to offer low- to mid-tier performance in smartphones later this year. Both the Snapdragon 625 and 435 are octa-core processor, while the entry 425 is a quad-core chip.
With the massive surge smartphone adoption in developing countries, Qualcomm is looking to capitalize on further growth with the release of these three processors, all rocking the ARM Cortex-A53 CPU. The company expects the new chips to be in handsets during the second half of 2016. While you're not likely to see these chips in high-end smartphones, we expect they will be an important development for manufacturers battling it out for consumers in emerging markets.
The other exciting piece of news from Qualcomm today, aside from a new processor platform dedicated to Android Wear, is the new gigabit X16 LTE Modem.
While the modem itself is way ahead of its time, supporting speeds of up to 1Gbps (most network providers aren't offering LTE speeds anywhere near that mark) it's the birth of next-gen wireless for smartphones. We'll have to see just how quickly carriers worldwide will be able to increase their speeds to match the capabilities of the X16.
Press Release:
SAN DIEGO, Feb. 11, 2016 /PRNewswire/ -- Qualcomm Incorporated (NASDAQ: QCOM) today announced that its subsidiary, Qualcomm Technologies, Inc., has introduced its sixth-generation discrete LTE multimode chipset -- the Qualcomm® Snapdragon™ X16 LTE modem, which is built on a leading-edge 14nm FinFET process -- and the Qualcomm RF Transceiver, WTR5975. The Snapdragon X16 LTE modem is the first commercially announced Gigabit Class LTE chipset designed to deliver fiber-like LTE Category 16 download speeds of up to 1 Gbps, supporting up to 4x20 MHz downlink Carrier Aggregation (CA) across FDD and TDD spectrum with 256-QAM, and 2x20 MHz uplink carrier aggregation plus 64-QAM for uplink speeds up to 150 Mbps.
The Snapdragon X16 LTE modem is the first instantiation of Qualcomm Technologies' new, advanced modem architecture. This highly scalable architecture, with modular components and common software, will allow Qualcomm Technologies to rapidly evolve its modem product line to address a wide range of connected applications, ranging from ultra-fast mobile broadband to power-efficient connectivity for Internet of Things (IoT) devices.
The Snapdragon X16 LTE modem also supports Licensed Assisted Access (LAA), the global standard for LTE in unlicensed spectrum, becoming the mobile industry's first commercially announced LTE Advanced Pro modem. LTE Advanced Pro, beginning with 3GPP Release 13, marks an important next phase for 4G that will expand the technology into new applications and usage models, establishing the foundation for unified and more capable connectivity platforms into the next decade.
The Snapdragon X16 LTE modem is designed to reach Gigabit Class LTE speeds using the same amount of spectrum as Category 9 LTE devices. By using carrier aggregation and 4x4 MIMO, the Snapdragon X16 LTE modem can receive 10 unique streams of data using only three 20 MHz carriers. Its support for 256-QAM boosts the peak throughput of each stream from ~75 Mbps to ~100 Mbps, with additional gains possible with modem data compression. Additionally, with support for LAA as well as LTE-U, this combination reduces the amount of licensed spectrum required – to 40 MHz or less – to vastly expand the number of operators that can deploy Gigabit Class LTE speeds around the globe.
In addition to the advanced connectivity feature sets, the new modem and transceiver support Snapdragon All Mode, including all major cellular technologies (LTE FDD, LTE TDD, WCDMA, TD-SCDMA, EV-DO, CDMA 1x, and GSM/EDGE), frequency bands, Carrier Aggregation band combinations, LTE dual SIM, LTE Broadcast, HD and Ultra HD Voice over LTE (VoLTE) with single radio voice call continuity to 3G and 2G.
"In addition to serving as a significant milestone for the mobile industry, the Snapdragon X16 LTE modem is a powerful testament to Qualcomm Technologies' continued technology leadership in all things wireless," said Cristiano Amon, executive vice president, Qualcomm Technologies, Inc., and president, QCT. "Not only does the Snapdragon X16 blur the lines between wired and wireless broadband, but marks an important step toward 5G as we enable deeper unlicensed spectrum integration with LTE and more advanced MIMO techniques to support growing data consumption and deliver an even faster and smoother user experience."
The Snapdragon X16 LTE modem pairs with the new WTR5975 RF transceiver, the world's first single-chip RF IC supporting Gigabit Class LTE, LTE-U and LAA with 5 GHz unlicensed band support. The highly integrated WTR5975 supports up to 4x downlink CA, 2x uplink CA, all 3GPP-approved bands, including 3.5GHz bands 42 and 43, and 4x4 MIMO in a single transceiver chip, dramatically reducing the footprint required to support advanced CA and MIMO configurations. The WTR5975 also features a new digital interconnect interface designed to facilitate PCB layout in advanced LTE devices by simplifying routing between the modem and transceiver. The Snapdragon X16 LTE modem pairs with Qualcomm Technologies' Qualcomm® RF360™ QET4100 Envelope Tracker to provide a major advancement in LTE power efficiency with the world's first announced 40MHz envelope tracking solution for LTE FDD and LTE TDD.
The Snapdragon X16 LTE modem, WTR5975 and QET4100 are designed and optimized together as a system to support fast downloads, swift application performance, as well as provide enhanced thermal efficiency and optimized power consumption. The new chipset is designed to enable a broad range of connected platforms from smartphones, tablets, and mobile computing devices to cars, drones and virtual reality headsets. With Gigabit Class LTE speeds, users will be able to take advantage of breakthrough features, such as live streaming of 360 degree virtual reality content and faster, more seamless access to cloud-based applications and services.
Snapdragon X16 LTE modem, WTR5975 and QET4100 samples are available now, with first commercial products expected in second half of 2016.
5G? I know Verizon is working on it right now. Posted via the Android Central App

You mean this: http://www.androidcentral.com/verizon-plans-field-test-its-5g-network-20... Opinion expressed from a Moto X Pure

That's just awesome maaaan.... Keep it up SD Posted via the Android Central App

Didn't the 810 have the ARM A53 CPU?

Yes, but they are the LITTLE cores in the big.LITTLE configuration on the 810, so they were not the cores that experienced the overheating issues. Couple this with the fact these new chips will be manufactured using a 14nm node, overheating should not be an issue at all.

and A57 cores as well. AT&T Galaxy Note 3

I'm skeptical after what they've done with the 810 Posted via the Android Central App

I think their inexperience with big.LITTLE is what lead to them making mistakes with the 810. They also probably rushed it as they needed a 64 bit high end chip with their LTE modems on board. Posted via the Android Central App

Doesn't much matter what the new speeds are when the carriers put ridiculously low data caps and absurd prices just to add a few gigs to a plan.

Wonder why don't they aggregate the data connections on two sincerest of a dual sim phone for faster data

bonding two separate connections of any type doesn't mean you can get twice the throughput on the other side on a single transfer, without bonding tech on the ISP side, especially in wireless, without bonding on the ISP side the best you'd get is being able to download one file full speed on one sim card and another file at full speed on the other sim card, And even that would only real speed increase would only happen if both sims were for different networks, because if they are on the same network, the two modems are competing for the same air time, and if they are connected to two different networks, that would make truly bonding the two networks difficult, maybe you could do it through a third party multihomed vpn, but in any case it's a very special case usage at best.

STILL using A53 cores? Sigh... Posted via the Android Central App

why not? I have 4*A57 and 4*A53 running in my smartphone and doing fine via LG Flex2 with BlackBerry VKB

Yeah I agree with you. Dual and quad A72s on 14nm with maybe a couple of A53s for low power backup would have been better, but they seem to be relegating the A72 cores to the 650 and 652 for now. Posted via the Android Central App

That will be nice for the international markets I suppose. Not going to matter for people in the US at all.

Samsung were the ones working in this a couple years ago and found overheating to be a major problem with the modems and also teamed up with qualcom to make it possible
Android Central Newsletter
Thank you for signing up to Android Central. You will receive a verification email shortly.
There was a problem. Please refresh the page and try again.