Prisma app over capacity or slow? Help, tips and tricks for quicker artworks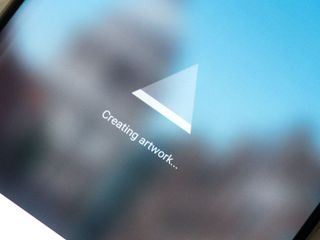 If you're one of the many people trying out AI-powered artwork app Prisma in recent days, you'll no doubt have run into the app's main pain point — speed. Or rather, lack of speed. Prisma's intelligent, artistic filters are impressive for sure, but they can take a lot of time to apply — particularly at peak times.
Let's take a look at why Prisma can be so slow, and what you can do about it.
How Prisma works — and why it might be 'over capacity'
Unlike Instagram, Snapseed or any other photo editing app with filters, Prisma doesn't process your photos on your phone itself, but instead uploads them to its servers and applies artificial intelligence to them in the cloud. The results are then piped back down to your phone for you to share and enjoy.
In essence, that's the main reason why you'll have to wait significantly longer to apply a Prisma filter compared to something like Instagram. Prisma does much more than just apply a uniform filter to your photos, as Instagram does. It uses AI to intelligently interpret your photos and redraw them accordingly — and so way, way more computation needs to happen, which is why this task is offloaded onto Prisma's servers.
But that comes with its own set of trade-offs. If you're offline completely, Prisma won't work. If your data connection is slow, it'll take longer to upload and download images. And the number of other people using Prisma will also determine how quickly the servers can handle your pics. At the time of writing lots of people are trying Prisma for the first time, which is why it might appear to get stuck on "Creating artwork..."
At peak times, you might even see a message telling you that the servers are too busy:
Tips, tricks and workarounds to make Prisma faster
The only real solution is for Prisma to build out its infrastructure and add more cloud computing power, meaning everyone's photos can be processed more quickly. That's not something regular users like us have any control over, but there are a few things you can do:
Make sure you've got a reliable data connection. If you're on a slow Wi-Fi network or patchy cellular coverage, wait until you're somewhere with better connectivity before using the app.

Don't hit the home or app-switching keys while Prisma is processing. If you go to your home screen or switch to another app while the "Creating artwork..." message is displayed, the process will usually freeze, and you'll have to reselect your filter and try again.

Prisma doesn't support multi-window — whether it's Android's built-in split-screen mode in Nougat or Samsung's multi-window on Galaxy phones. That means you're stuck looking at a loading screen while your photo processes — not much fun.

However, Samsung owners can use pop-up view! You can't open Prisma itself in pop-up view — Samsung's "floating window" mode that lets you collapse apps down into a scaled view. But you can load up apps like Twitter and Chrome into pop-up windows before using Prisma, and use them in the foreground while Prisma is doing its thing in the background. To put a supported app into pop-up mode, swipe inwards from the top left or right corner, or long-press the app in the Recent apps menu.

If in doubt, wait a little while. At peak times of the day you're more likely to experience slow processing times, as well as the dreaded "Prisma is over capacity" message. Have a cup of coffee. Make a sandwich. Check out the day's Android news. Prisma should be back up and running before too long.
Prisma users, how have you been finding the app's performance? Are you seeing the "over capacity" message a lot? Share your experiences down in the comments!
Alex is global Executive Editor for Android Central, and is usually found in the UK. He has been blogging since before it was called that, and currently most of his time is spent leading video for AC, which involves pointing a camera at phones and speaking words at a microphone. He would just love to hear your thoughts at alex@androidcentral.com, or on the social things at @alexdobie.
I haven't been able to use it at all yet... Over capacity... been trying for hours.

At the time I downloaded it, I was successfully able to edit a couple of pics but now it constantly keeps showing the over capacity message. Posted via the Redmi Note 3

Have done six photos today. It's great fun and the effects are very impressive.

Patience is definitely required. I've gotten 'over capacity' a few times, and even when working it's taking quite a while. But, the results are very very cool and worth the wait. For now it's probably best to use while you're busy doing something else and can just glance over occasionally to see how it's doing.

I got an update yesterday and things seemed to speed up considerably, probably just less people trying to use it but I was able to do a few last night where as earlier in the day I hadn't been able to do any. Neat app.

What's the "peak time" for a photo editing app, I'm wondering? Is Prisma US only? If so, then I guess during the daytime here in the US there would be a heavy load on the servers. It's interesting, cause I'd imagine people use it most at very different times than say, reddit, or even Instagram.

If only the servers responds and processes faster...
I think a "VIP" or paid version of the app where you will get prioritized and pic will be created faster will be decent to buy. Posted with ❤Love❤

Immpossible this morning.....overloaded

They need to upgrade their cloud computing capacity

Eh, maybe. There are more users now than the app will probably ever see. It'll level off the taper off more than likely.

what a waste of an app. What company puts out an app without a save button? This is a good indicator how the app will work and its pathetic. The company shouldn't have out out the app until it works well. Posted via the Android Central App

Check the new update. The save button is live. Posted via Huawei G8 on Marshmallow 6.0.1

I'm able to get as far as "creating art", but it never finishes. I mean after more than an hour the triangle just keeps loading. I've been trying since this AM and haven't gotten a single pic back. Posted from my S7 Edge via the Android Central App

Seems with the update. I see less options like that flaming blue one. Shame. Shame. Shame. #TeamFrosty Nexus 6P

my problem is that some of the filters just kick me back to the original image and do not work, The Vaikntam one does that always with any picture any time, and I like that one but for a few weeks now it just will not create anything and I get booted back to the original picture. Any ideas why this is happening?
Android Central Newsletter
Get the best of Android Central in in your inbox, every day!
Thank you for signing up to Android Central. You will receive a verification email shortly.
There was a problem. Please refresh the page and try again.