Android Central 243: Nexus Fireworks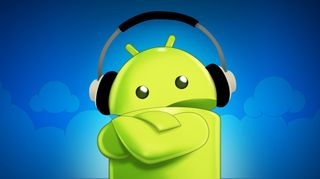 On this week's podcast: We talk tablets, and how we're finally ready to recommend the Nexus 9. Plus BlackBerry's prepping an Android slider (really?!?!?!) — and we answer your questions live on air.
Thanks to this week's sponsors:
Harrys.com

(opens in new tab)

: Use coupon code AC at checkout to save $5 on your first order.
Lynda.com: Get a free trial of an incredible amount of online courses.
nice to hear a mobile nations podcast dedicating some time to BlackBerry devices

I knew I liked jerry for a reason. Kudos for defending blackberry. I know there is no promises of greatness but a android blackberry done right would be killer. Good enough to pry me from my addiction to the note series. Posted via the Android Central App

The great thing with a physical keyboard is that you get access to the whole screen. Typing in landscape means the keyboard is half the screen and a physical keyboard solves that. I miss my Xperia Pro some days. Posted via the Android Central App

I think you undersold the theme engine. The theme engine changes a lot ie the dialer and camera shortcut icons on the lockscreen, changes the icons in the settings menu, icons on share menu, actual color ripple when you touch something etc. Also let's not forget most people use default launcher, messaging, calender app etc so the changes in them make a huge difference even if you use something else. Even if all it did was change colors that's still big, after downloading all the google apps from the play store they still looked out of place because the notification shade colors were not matching or dialer still looked like it was from something else but now with theming and the material theme you can get a consistent color palette and even though it's google apps within tw atleast the colors are same that it doesn't feel like It's 2 separate os. Posted via the Android Central App

Greeeeeeaaat podcast!!! Posted via Morse Code

Any icon issues are solved by using a launcher that supports icon packs. If you're going to d/l Google Now Launcher you might as well just go and get a more useful launcher like Nova/Apex/etc. That would also give you different icons for calendars/cameras/other duplicate apps and a more 'stock' look. Agree the settings, etc. still look Samsung....but as mentioned that's unavoidable and does make sense from a usability standpoint. Completely changing the settings screens for example is just creating confusion where it's not needed.

Really enjoyed the podcast. Good job! Posted via the Android Central App
Android Central Newsletter
Get the best of Android Central in in your inbox, every day!
Thank you for signing up to Android Central. You will receive a verification email shortly.
There was a problem. Please refresh the page and try again.