Android Central 175: Android Wear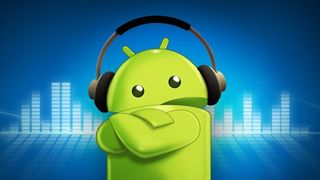 Google has announced Android Wear — it's software platform for wearables — and along with it we saw a couple new smartwatches announced, the Moto 360 and the LG G Watch. So Phil from Android Central, Adam from SmartwatchFans.com, CrackBerry Kevin and Mobile Nations Design Director David Lundblad got together to hash it all out.
(Warning: There's a little bit of NSFW language in this one.)
Google officially announces Android Wear
Motorola announces 'Moto 360,' its first Android Wear device
LG announces G Watch, powered by Android Wear
Android Wear announcements today have Pebble founder 'excited'
Fossil Group supporting Android Wear devices
Get the Android Central Newsletter
Instant access to breaking news, the hottest reviews, great deals and helpful tips.
google was showing real world use and pulling on heart strings while apple was playing chopsticks on an ipad. samsung was even changing diapers around the same time also. i dunno why everything has to be attributed/copied from the way apple does things. maybe some peeps ff through commercials more than others... i dunno.

NSFW language? Hahaha... Please Listening right now. :)

No love for the G watch lol. Conversation was all about the Moto 360.
Off topic I'd like to see device manager on the watch. Posted via Android Central App

Watching the live numbers today, the Moto 360 was pulling in three times the traffic.

I'm listening now, and the choice of words is very appropriate! Posted via Android Central App

Samsung's involvement probably means that they are providing the screens. Posted via Android Central App

Android Wear: Could we be jumping the gun by thinking that this platform won't be as customisable as android itself. I want it to be locked down as is and being a universal wearable OS but... wouldn't that be at odds with the ethos of android itself? Android Wear Sense 6.0
Android Wear S Life Companion
Android Wear ... you get my drift.