Android Central 162: Moto the Great!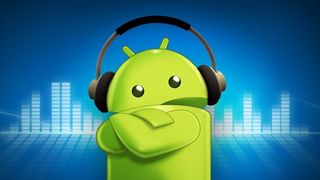 Thing 1: Mighty Moto
Motorola makes it official: Verizon's Moto X first to get Android 4.4 KitKat
T-Mobile's Moto X getting Android 4.4 KitKat today
AT&T Moto X soak test is starting, let the KitKat begin
Motorola to offer factory images for Developer Editions, no longer void warranties
Motorola puts Motorola Assist in Google Play, adds custom autoreply option
Motorola Connect hits the Play Store as well, compatible with Moto's KitKat devices
Moto G now available in Canada
Thing 2: KitKat finally rolls out for Nexus devices
Google pushing a bugfix for Android 4.4 KitKat [KRT16S], new factory images available for Nexus devices
Nexus 4's Android 4.4 KitKat OTA download links now available
Thing 3: Other stuff
Sprint Spark: theoretical speeds are theoretical
HBO Go Android app updated with Chromecast support
Chromecast app gets a redesign
Google Wallet update lets you scan cards to enter them
Verizon now selling the HTC One Max for $299
Google rolls Play Magazines and Currents into Play Newsstand
Android Central hits 1 million Google Play Newsstand subscribers - here's how to add us!
Google gives an early look at the Glass Development Kit, shows off new apps
Jerry: "I am a people." Love it. Awesome A C

This may get me banned but just a bit of fun-so a poll follows What do you think of Android Central? 1) The writers are spot on and cover all basis with impartiality and keep us all upto date with all things android and tech. 2)The Writers cover all aspects very well and the app gets used daily as im a tech geek and enjoy sharing knowledge, helping others and having a great discussion. 3)its one of my main portals for keeping me upto date its app and ease of use is fantastic. 4)its good but needs more detailed information? Vote now for a chance to win one of the writers phones :-) Posted via Android Central App

5) Not enough time in the day, week, month, or year to give a crap about this stupid poll. Posted via Android Central App

In my humble opinion, Phil and Andrew are in the tank for Motorola products, especially the Moto X which is a mediocre gimmick phone that's already becoming out-dated. Also, they seem to have an irrational overly-emotional hatred of Samsung and LG phones. I like Alex and Jerry's points of view better. They seem more open-minded than the other two.

Lol. In my humble opinion, you're completely wrong. :) Posted via Android Central App

So far in the tank for Motorola that I don't actually own a Motorola phone. Hmmm ...

Yes, the Moto X is so outdated; that's why it's one of only two phones on the market currently running the latest version of Android. Spec queens stay overcompensating.

Darn good podcast. All the weekly podcasts are good, but the crew raised this one to another level. Just a lot going on and tons of enthusiasm. As to "L" for the next android iteration my call is "Lifesaver." I think Google will continue with with a known brand. Posted via Android Central App

Oh, my god, I'd love for it to be Lifesaver!!! My Android is a life saver, and it runs Lifesaver, lol. -Ara

Too bad my 2012 Nexus 7 is still on 4.3 Google I want my update NOW!!!!!!!!!!!!!!!! Posted via Android Central App

As of yesterday I was still waiting on my OTA for 2013 nexus 7. I ended up going to the Google Services Framework app and clearing the data. I checked for the update again and it was there. Posted via Android Central App

I agree with u jerry... windows is a mess. its so much easy on mac.

That linux stick for adb stuff is f*cking genius!!! -Ara

So Jerry , let me get this straight , I need to have an Apple product ( a Mac ... ) so as to upload Firmware or other things I might want to flash on my ANDROID cell ? Seriously I H*#% Apple products , this aside this sounds to weird for me !?!
Using an Apple produce to update an Android cell ?!? Could you explain in brief about this seeing as I have " bricked " 2 phones , the second phone I used an on-line video , which I had studied over and again to make sure that I feel confident that this was within my capability , so I was very confident that I would succeed . Needless to say the second phone was brick too , I think I came very close to success but no joy , I also noticed that my computer anti-virus picked up on viruses left right and center after I had tried flashing Firmware but nothing when downloading all the necessary files . Regards John

No. But you have to be able to fix Windows before you can start doing anything else. And I never mentioned Apple. I have two Apple computers, because i am a glutton for punishment. They are just as buggy as every other OS, regardless of the Apple drones chanting how they just work. I'd never recommend anyone buy an Apple computer, unless they need to run Apple specific software. Or if they hate themselves. I would recommend you use Ubuntu. Any flavor of Linux will work, but Ubuntu is easy to install right inside a Windows or Mac computer.

+1 for the idea of OS X being just as buggy as any other OS (and, in many cases, Apple is much slower to fix those bugs than anyone else) but I'm confused by your recommendation of Ubuntu. I dabbled in Ubuntu for a while, and I love what they're doing, but I'd call an Ubuntu user a "glutton for punishment" before an OS X user--my 6-month-or-so stint with Ubuntu had the most fiddling with bootloaders, system files/packages, etc. I've ever had to do. (Granted, I was trying to run Ubuntu on an MacBook Pro, which does introduce a whole host of headaches that aren't as much of a concern on a PC.)

Great as always guys. Thanks! |❌_❌|

Thanx Jerry All is clear now .
The best bet for the average " Joe " is to wait for the official
up-dates . I enjoy the podcast very much , they are also quite informative.
Watch they is part of my Saturday morning routine .

Cheers for putting the moto roundup first, finally my patience/gamble as a 2 year readopted moto user is paying off, & the Motoroogle alliance is now this end users dream come true & the Dev Ed warranty bonus just goes to show that they are reading the same developer forums & giving us not only what we want, but what we get when we tweak anyway ( vastly improved battery life, vanilla android, awesome optimisation!)
Only detail missed was the nexus 5s touch to focus feature added to moto x camera with kitkat update = much sharper photo results, otherwise nice digest.. Posted via Android Central App

I'm not a BlackBerry user but I take a or ittle issue with the indignation around installing Play Store apps on BB10. Android ROM devs have been doing basically the same thing for years by bundling in GAPPS, right? I don't see much difference. Play apps haven't been authorized for CM or PA as far as I know.

I was going to get LG G2 but I could get the HTC one for $50.00 so I got HTC one Posted via Android Central App
Android Central Newsletter
Thank you for signing up to Android Central. You will receive a verification email shortly.
There was a problem. Please refresh the page and try again.