The Pixel Fold isn't coming to Canada, but Google has a good reason why
Google really wants to focus on its 'strong brand' and make sure it gets the Pixel Fold right.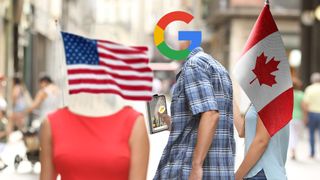 (Image credit: Android Central)
Google's launch of its first foldable smartphone, the Pixel Fold, is not making a debut in Canada. While the news might disappoint many, it's not a surprising move, analysts say, adding that Google picked specific markets where it knows it will see success in sales.
The phone is expected to launch in June in the U.S., U.K., Germany, and Japan, and will be priced at $1,799 US, Google says.
In a press note, the company says the "Pixel Fold joins the family of Pixel phones, watches, earbuds, and tablets engineered by Google to make your life easier, save you time, and do more things you care about."
Jitesh Ubrani, research manager for IDC's worldwide device tracker, says Canada was excluded from the launch party because "the near-term outlook for foldables within Canada isn't as optimistic as the other markets."
Ubrani, who is based in Canada, says the country, like many others, is dealing with macroeconomic issues and as a result, the Canadian dollar has weakened significantly over the last year making devices more expensive.
"Moreover, 2022 shipments for foldables in Canada were relatively high and the phone lifecycle is also extending," he says. And while Canada has been a launching market for Google's Pixel devices, perhaps this time around "Google is merely working through regulatory issues or with local carriers to determine the best go-to-market strategy."
Google wants to maintain its "strong brand"
When asked during a media roundtable, George Hwang, Google's product manager for the Pixel Fold, told reporters that "we really made the tough decision to focus on a select few markets to make sure we got it right. Particularly that was in the U.S., U.K., Germany, and Japan at this time. Sorry, we don't actually have any more details on expansion."
Ubrani says that Pixels have always launched in specific markets where Google knows it has a "strong brand," and that means in markets where there is an appetite for premium devices. The markets Google is planning to sell the foldable, Ubrani says, all fit that bill, "so it's not surprising to see such a limited launch for the Pixel Fold."
Anshel Sag, a senior analyst at Moor Insights & Strategy, agrees, adding that the specific markets that Google has chosen have "shown the most promise for Google."
And while we don't know when the Fold will come to Canada, Sag says that Google will likely launch in "broader markets later in the year or with the second generation that builds on the feedback of the first-gen Pixel Fold."
Samsung made a similar move when it launched the first Galaxy Fold in 2019. The company said that while the luxury phone will be launched in select markets, Canada was not one of them.
"Given that the Galaxy Fold will be available in limited quantities across the globe and taking into consideration the improvements made, we had to revisit the global launch plan," the spokesperson said at the time.
"While we greatly appreciate consumers' interest in Galaxy Fold, unfortunately, the Galaxy Fold will not be available in Canada."
Samsung is nearly five years ahead of Google, is this a problem?
Not only is Google limiting its first foldable device launch to four countries, but it's also a bit late to the game, with companies like Samsung already working on its fifth version of its foldable device.
Google doesn't seem too concerned about this, as Hwang said during the round table that the company "really wants to make sure we got this right."
"[We] particularly focused on many different things that we had to come together to make this. While we spent a lot of time looking at this, we really thought it was a good time to bring all of those efforts together, specifically on what we could offer in the hardware and the integration…and how we actually engineered it all together," he said. "It was a really tough task."
Ubrani doesn't think Google is late to the game, noting that the Pixel brand "offers plenty of differentiation, and although foldables have been around for a few years, the market is very nascent."
Though Sag says that if Google had launched a foldable sooner, we would have "a much more mature Android foldable software ecosystem with better support for foldables which translates to Google enabling developers to build more and better foldable apps."
That being said though, Google announced Android 12L in October 2021, with a debut in 2022. The software version was specifically built for foldables and Android tablets and was to coincide with "a new wave of foldables and tablets."
"A limited release can be because Google still thinks the software may need work and time to get worked out before it wants to attack broader markets. Also, Google's Pixel strategy has always been pretty focused and has yet to truly look to globally challenge its OEMs, only in the biggest most developed markets," Sag says.
It's not about Samsung vs. Google
And just because Google is launching its foldable only in select markets, it doesn't mean that it will be impacted by Samsung's Fold sales, Ubrani says, especially in the near term.
"Globally, shipments of foldables are quite small and expected to grow. A new brand joining the category is akin to a tide lifting all boats. And even though the global smartphone market is struggling, premium phones aren't because consumers often don't pay the full price upfront thanks to trade-in offers or financing options," he says.
Sag agrees, adding that Google isn't trying to replace Samsung, "but rather pushing them to do better and using the Pixel to improve Android overall."
"I also think Pixel is a showcase for Google's AI capabilities and how those apps could work on OEM devices if they become popular and successful," he says.
All that to say, and here's my two cents, I totally get why Google is making this move, but I am entirely sad. The Pixel Fold is stunning, and I had half a mind to make it my primary smartphone device. But, alas, this Canadian will just have to wait until Google decides to sell its foldable to us.
Sign up for Black Friday email alerts!
Get the hottest deals available in your inbox plus news, reviews, opinion, analysis and more from the Android Central team.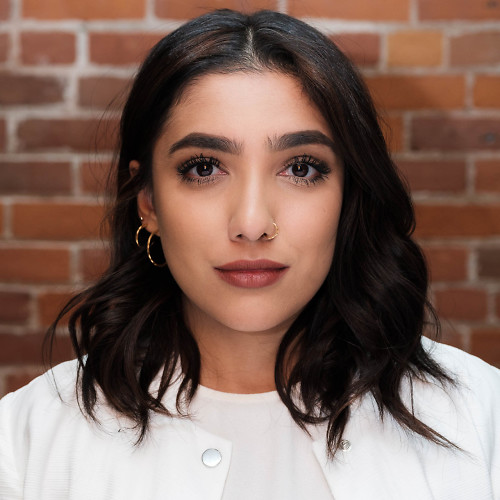 Shruti Shekar is Android Central's managing editor. She was born in India, brought up in Singapore, but now lives in Toronto and couldn't be happier. She started her journalism career as a political reporter in Ottawa, Canada's capital, and then made her foray into tech journalism at MobileSyrup and most recently at Yahoo Finance Canada. When work isn't on her mind, she loves working out, reading thrillers, watching the Raptors, and planning what she's going to eat the next day.