Motorola Edge+ (2023) vs. Google Pixel 7 Pro
If you're looking for a premium smartphone that checks all the boxes, Motorola and Google both have good options.
A powerhouse phone
A flagship phone from Motorola, the Motorola Edge+ (2023), is worth every dollar and then some. You'll get powerful performance and a stunning display, and while the camera system is somewhat lacking, it's still a premium phone worth considering as your new top-line device.
For
Compatibility with Wi-Fi 7
Nice, sizeable high-res screen
Very cool Horizon Lock video capture feature
Super-fast wired charging
Against
Only one finish option
Only 15W wireless charging
No headphone jack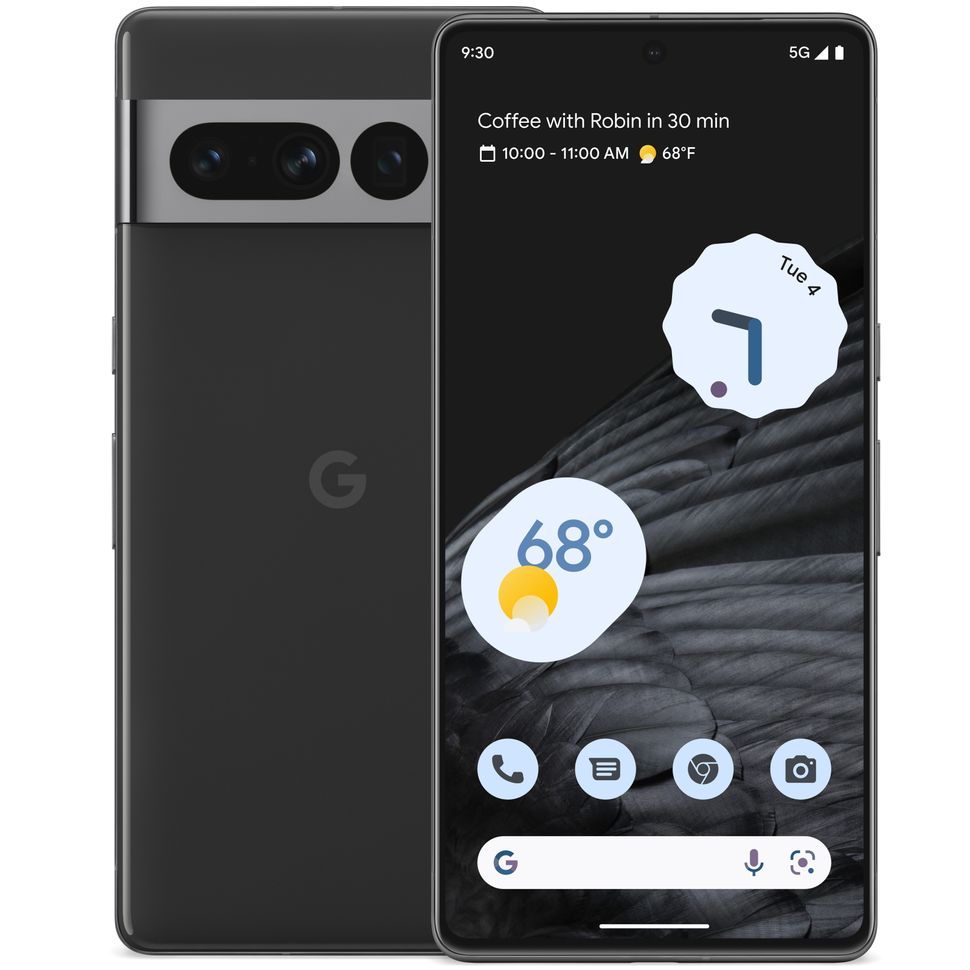 Power on the go
You won't be disappointed with the Google Pixel 7 Pro, a top-line device from the brand that offers a stunning camera system with plenty of features to improve photography, powerful security features, amazing processing power, and a guarantee of five years' worth of updates.
For
Available in lots of finishes
Pro-level camera system
Lots of cool photo editing features
Plenty of RAM for fast processing
Against
No headphone jack
Doesn't come with a charger
Bot the Motorola Edge+ (2023) vs. Google Pixel 7 Pro are premium smartphones that you'll pay a pretty penny for. But if you're looking for top-line performance with stunning, sizeable screens, fast processing power, solid security, good cameras with cool features for photo and video capture, long battery life, and more, you will find that in both.
Motorola Edge+ (2023) vs. Google Pixel 7 Pro: How they look and the basics
Why you can trust Android Central Our expert reviewers spend hours testing and comparing products and services so you can choose the best for you. Find out more about how we test.
Available in just a single finish, Interstellar Black, the Motorola Edge+ (2023) is smooth in texture with an anti-glare matte finish that makes it fit nicely in your hand. In his review, Nicholas Sutrich gushes that "everything about the Motorola Edge+ (2023)'s design screams premium." He loves the velvet matte glass on the back and the quad-edge curved glass on the front.
The 6.67-inch endless edge 2,400 x 1,080 FHD+ pOLED screen is covered with Corning Gorilla Glass Victus so it can resist scratches and impact. Sutrich also notes that it uses PWM to regulate brightness and participates in the SGS Low Visual Fatigue Certification program to emit low blue light and low motion blur.
With an up to 165Hz refresh rate, you'll get smooth gaming, app switching, and fluid motion overall with this phone. It's also IP68 rated for water resistance, so it can withstand submersion for up to 30 minutes, making it pretty rugged all around.
You get a 68W TurboPower corded charger in the box, which is great for getting back up and running quickly by recharging the 5,100mAh battery. Motorola says that you can get an entire extra day with just a nine-minute charge, and you get almost two days (about 40 hours) per full charge. It does support wireless charging as well, but only 15W. Nonetheless, Sutrich says if there's "one thing you'll never have to worry about with the Motorola Edge+ (2023), it's battery life." He was able to get two days of use consistently per charge.
Featuring a clean version of Android 13 with Motorola's My UX overlay for customizing the look and enabling gesture controls (Sutrich says it's a superb blend between the two), the phone comes with up to 512GB UFS 4.0 storage, ThinkShield hardware, and software security to protect against malware and phishing, which is a nice bonus, and even has a secret folder for storing sensitive data called Moto Secure.
Additional specs include dual stereo speakers tuned by Atmos that Sutrich says are "superb" with an "ethereal spatial quality," four mics, Google Assistant, Amazon Alexa, NFC, dual SIM, Wi-Fi 6e (compatible with Wi-Fi 7 as well), and USB-C; but there's no headphone jack. Sutrich loves the under-display fingerprint scanner, which he calls "second to none."
Motorola promises at least three years of OS updates and four years of security updates, so the phone will likely outlast how long you want to use it.
In comparison, the Google Pixel 7 Pro comes in three finish options, including Hazel, Snow, and Obsidian, and is made of recycled materials. Housed in a polished aluminum enclosure, Harish Jonalagadda says in his review that the phone offers nice refinements over the previous generation Pixel 6 Pro, but it's not a massive change. He does, however, like the slight metal camera bar at the back that he says makes it look "more refined." But he also notes that smudges are still easily noticeable on the back because of the glossy finish.
The Google Pixel 7 Pro has a similarly sized 6.7-inch QHD+ LTPO OLED screen compared to the Motorola Edge+ (2023) but with a higher 3,120 x 1,440 resolution. Also edgeless in design, the screen is Corning Gorilla Glass Victus as well, with a fingerprint-resistant coating. This phone looks and feels expensive, though it's a bit larger, thicker, and a smidge heavier than the Motorola Edge+ (2023).
You'll get from 10-120Hz refresh rate, which is still quite impressive and will afford a smooth and seamless experience. With an IP68 rating as well, you can comfortably take the Google Pixel 7 Pro to the beach or use it by the pool without worry.
The phone supports 30W charging for its 5,000mAh battery, but it doesn't come with a charger in the box, which is a bummer. With that charger, once you buy one separately (or might already have one at home), the phone will last for about a day per regular use. It also supports fast charging, so you can get it back up to 50 percent in about half an hour.
Using the Extreme Battery Saver mode, you can get up to three days of use, extending battery life in a pinch. There's also a battery share option, so you can charge other compatible Pixel devices with the phone if needed. Jonnalagadda says he never ran into "battery anxiety" while using the phone, always getting at least a full day per charge.
This phone comes with Android 13 as well, but what really sets it apart is the promise by Google to offer at least five years of Pixel security and OS updates. This means you can be confident that the phone will be supported and current for many years to come.
Other features worth noting include VPN by Google One for protected surfing along with Titan M2 security, 128, 256, or 51GB storage, dual SIMs, fingerprint sensor (which Jonnalagadda says is finally usable compared to the issues that plagued the Pixel 6 Pro), stereo speakers, three mics with noise suppression, USB-C, NFC, Google Assistant, and Wi-Fi 6. It, too, does not have a headphone jack, so you'll need to use USB-C headphones or wireless ones.
Motorola Edge+ (2023) vs. Google Pixel 7 Pro: The specs
Let's compare the basic specs of these two phones.
Swipe to scroll horizontally
| Header Cell - Column 0 | Motorola Edge+ (2023) | Google Pixel 7 Pro |
| --- | --- | --- |
| OS | Android 13 (My UX) | Android 13 |
| Colors | Interstellar Black | Hazel, Snow, Obsidian |
| Screen Size | 6.67 inches | 6.7 inches |
| Screen Resolution | 2,400 x 1,080 | 3,120 x 1,440 |
| Screen Type | FHD+ pOLED | QHD+ LTPO OLED |
| Refresh Rate | 165Hz | 10-120Hz |
| Processor | Snapdragon 8 Gen 2 | Google Tensor G2 |
| RAM | 8GB | 12GB |
| Storage | 256, 512GB (not expandable) | 128, 256, 512GB (not expandable) |
| Camera | 50MP main, 50MP ultra-wide, 12MP 2x telephoto, 60MP front | 50MP wide, 48MP telephoto, 12MP ultra-wide, 10.8MP front |
| Speakers | Dual Stereo with Atmos | Dual Stereo |
| Battery | 5,100mAh | 5,000mAh |
| Fast Charging | Yes | Yes |
| Wireless Charging | Yes | Yes |
| Water Resistant | Yes | Yes |
| Cellular | 5G | 5G |
| Wi-Fi | Wi-Fi 6e, compatible with Wi-Fi 7 | Wi-Fi 6 |
| Size | 6.34 x 2.91 x 0.34 inches | 6.4 x 3.02 x 0.35 inches |
| Weight | 203 grams | 212 grams |
These phones do share a lot of similarities, but a couple of notable differences, too. Let's look deeper.
Motorola Edge+ (2023) vs. Google Pixel 7 Pro: Processing power, cameras, and more
Naturally, you want to know how these two phones actually perform. The Motorola Edge+ (2023) comes equipped with a Snapdragon 8 Gen 2 processor and 5G, and a clean Android 13 OS, as mentioned, with some Motorola My UX added features. With up to 8GB RAM, you can expect blazing-fast performance while you do everything from watching videos to multitasking, surfing the web, playing games, and more. HDR10+ and Dolby Atmos add to the experience.
The phone is designed to easily connect to a TV, desktop computer, or external monitor to expand the view, even adding a Bluetooth keyboard and mouse if you want to use it for productivity on the go and at home. You can easily access mobile apps on the connected PC, transfer files, use the phone as a high-res webcam, make video calls on the big screen, and enjoy a console-like experience for gaming.
The cameras are pretty great, too. It has a 50MP main camera as well as a second 50MP ultra-wide camera, 12MP 2x telephoto lens for getting shots up close and a wow factor 60MP front camera for flawless selfies and social videos. You can capture everything from wide shots to detailed close-ups, while optical image stabilization (OIS) helps reduce camera shake.
Sutrich is happy with the camera performance with the exception of the telephoto "portrait" camera, which he says results in "diminishing returns" when you zoom more than two times. He also found some video recording limitations when trying to record in 4K or 8K. But overall, the camera experience for daytime shots was "pretty top-notch," with slight over-exposures, but nothing that he hasn't seen in other phones of the same caliber. Shots in other lighting conditions were favorable as well.
In fact, he compared photos he took with this phone with the Google Pixel 7 Pro and found the Google Pixel 7 Pro indeed does a better job with exposure (though he admits the Motorola Edge+ (2023) still performs quite well), and that low light shooting was on pair with, and sometimes even better than, the Google Pixel 7 Pro. He didn't, however, find blending to be as good.
Sutrich's favorite feature when it comes to the Motorola Edge+ (2023) cameras is Horizon Lock for video shooting, ideal for adventurers who need the best stabilization possible to capture all types of footage. Calling Horizon Lock the "coolest camera feature I've seen in years," Sutrich loves how it uses both the main and ultra-wide cameras combined with AI to create a video that doesn't tilt or roll as you move, but locks into a horizon line and sticks with it.
What about the Google Pixel 7 Pro? With the Google Tensor G2 processor, the Google Pixel 7 Pro comes loaded with 12GB RAM, so it will be able to keep up with all your tasks and then some. Built on Android 13, it will give you a clean, intuitive experience no matter what you're doing. Jonnalagadda says he didn't run into any issues while gaming on this phone, getting "smooth framerates without any lag." Like other Pixel devices, you can easily cast content to a big screen or other enabled device wirelessly using Chromecast.
Easily connecting to a multitude of Google Pixel devices, from headphones to other Pixel phones as well, it has a neat at-a-glance feature that will show you useful information on screen without having to unlock, like weather alerts, package deliveries, event reminders, flight information, and more.
The pro-level camera system stands out, including 50MP wide, 48MP telephoto, 12MP ultra-wide, and 10.8MP front cameras. But it's all of Google's intelligent camera features for editing and reproduction that are really cool. This includes features like Super Rez Zoom for zooming up to 30x, macro focus, Cinematic Blur for keeping the subjects in focus and blurring the background, Real Tone for accurately reproducing different skin tones, low light, Photo Unblur, Magic Eraser, and even a guided frame for accessible selfies. With the latter, you can use audio and haptics to ensure that your face is in the middle of the frame.
Jonnalagadda says many of these features work "exceedingly well," like Photo Unblur, which he calls one of his favorite features on the phone. Overall, he finds the phone does a "phenomenal job" with daylight shots, detail, dynamic range, and contrast, and especially in low-light situations.
Motorola Edge+ (2023) vs. Google Pixel 7 Pro: Which should you buy?
It's a tough decision between the Motorola Edge+ (2023) vs. Google Pixel 7 Pro. Sutrich can't sing the praises of the Motorola Edge+ (2023) enough, singling out features like the gorgeous finish, amazing battery life, stunning screen with blue light filters, and other technologies to combat eye fatigue, Horizon Lock, and the beautiful blend of Android and My UX. But the cameras aren't the best he's tried, and 4K video recording is finicky.
The Google Pixel 7 Pro, meanwhile, is a solid phone for a decent price that excels at pretty much every aspect, from the gorgeous screen to the fast processing power, secure use, fabulous cameras, and tons of unique features. In fact, we even named the Google Pixel 7 Pro the best overall phone you can buy.
Still unsure? Read through this again and decide which top features you think you can't live without and which you could. If you're heavy into taking photos and recording videos, for example, you might find yourself gravitating towards the Google Pixel 7 Pro. But if you're into extreme sports and other high-action outdoor activities, the Horizon Lock feature of the Motorola Edge+ (2023) might be a feature you'd use often and thus makes the Motorola Edge+ (2023) worth getting.
If you're into gaming and want to enjoy lengthy sessions, connecting to a computer or external monitor, the Motorola Edge+ (2023) might be more up your alley thanks to its easy connectivity and longer battery life. But you can connect the Google Pixel 7 Pro to external devices, too, and even use Chromecast to wirelessly mirror the phone's screen to a secondary device. Gaming, meanwhile, is also an amazing experience. It doesn't last as long per charge, though, and you need to buy a charger separately if you don't already have one. But it also has more RAM and confirmed support for a longer period of time, for both OS updates and security updates.
It really comes down to the small details, but you'll be pleased with either of these smartphones.
A delightful premium phone
From the stunning screen to the gorgeous design, the fast processing power, great cameras, fun connectivity options, rugged build, and fabulous integration of Android 13 and My UX, the Motorola Edge+ (2023) is a no-brainer premium phone if you're in the market for something new.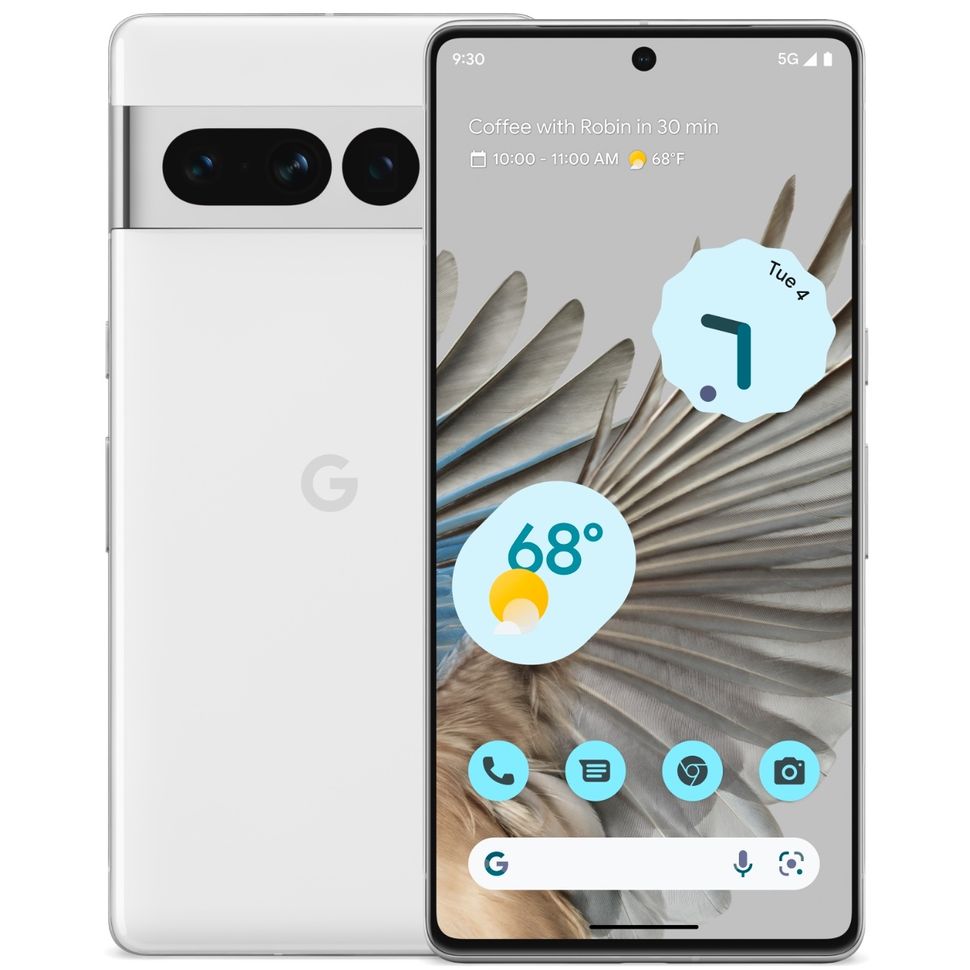 Arguably the best
Ranked as the best overall smartphone by our team, the Google Pixel 7 Pro accomplishes everything you'd need to do and more, without skipping a beat. It's fast, intuitive, smart, has tons of intelligent and useful features, and it's future-proofed for at least five years.
Get the Android Central Newsletter
Instant access to breaking news, the hottest reviews, great deals and helpful tips.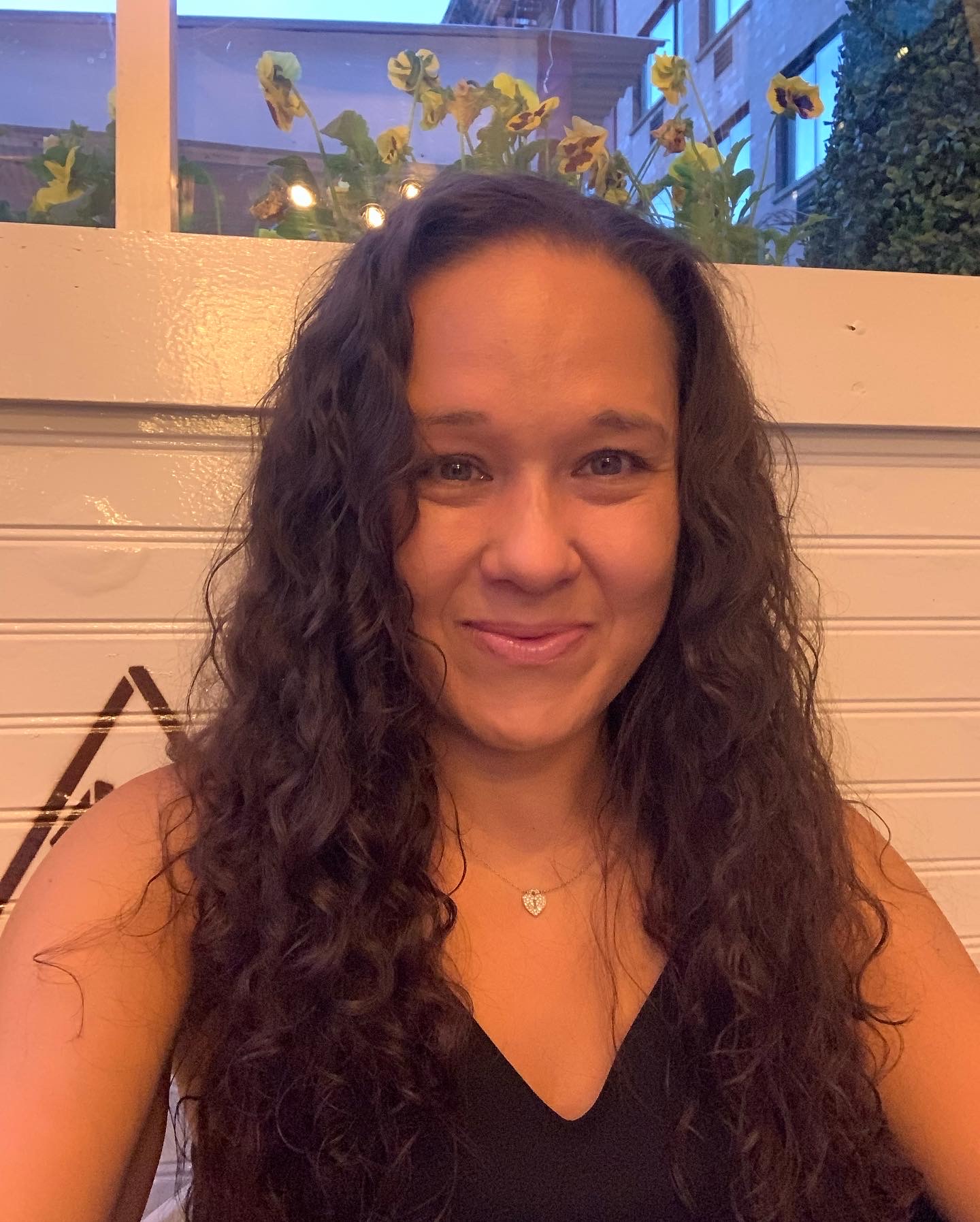 Christine Persaud has been writing about tech since long before the smartphone was even a "thing." When she isn't writing, she's working on her latest fitness program, binging a new TV series, tinkering with tech gadgets she's reviewing, or spending time with family and friends. A self-professed TV nerd, lover of red wine, and passionate home cook, she's immersed in tech in every facet of her life. Follow her at @christineTechCA.