Carriers ruined my ability to switch between phones, not Apple
I hate the feeling of being trapped.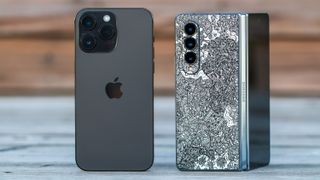 (Image credit: Andrew Myrick / Android Central)
In all of my years of using smartphones, I've had a tendency to regularly move my SIM card between whichever iPhone or Android phones I owned at the time. Sometimes, I prefer using the iPhone for its simplicity and incredible battery life. Other times, I want to be able to have my Galaxy Z Fold 4 with its foldable screen just because I like having a bigger canvas to play games or even get some work done when I'm away from home.
When Apple announced that the iPhone 14 lineup was going to completely ditch the physical SIM card, opting for eSIM-only, I didn't really think too much of it. I would just convert my primary SIM to eSIM for my iPhone 14 Pro Max and continue using my Galaxy Z Fold 4 as a secondary device.
However, one of the problems that I've grown tired of trying to solve is iMessage. As has been well-documented, you still can't use iMessage on Android, without the help of third-party apps such as AirMessage or BlueBubbles. There's even another potential alternative that could be on the horizon, but we'll save that for another day.
Before you grab the pitchforks, I'm not going to go into how I feel about Google's nonstop attempts to get Apple to adopt RCS. That's not the point of this piece, instead, it's about how it's actually impossible to easily switch between the best Android phones and an iPhone if you only have an eSIM.
Happy New Year, Apple! Your users deserve to finally have a modern texting experience. Here's a little #CES gift from us to you: Code to start upgrading to RCS! #GetTheMessage pic.twitter.com/kyaGFJ5dLTJanuary 5, 2023
The actual process of switching is annoying, at best
Late last year, I wanted to see just how annoying the process would be if I wanted to move my primary eSIM over to the Galaxy Z Fold 4. On paper, it shouldn't be much of a problem, as both phones support eSIM, as does my wireless carrier (Verizon).
What ensued, was an absolute shitshow.
Instead of being able to log into my Verizon Account Manager page and simply enter the eSIM numbers, I was met with a roadblock. I went through the traditional steps of switching between devices, culminating in a page that says "To complete eSIM activation do the following steps." The first step is easy enough, as both devices need to have an active Wi-Fi or cellular connection. But the second step is where the frustration comes in.
In order to "have the eSIM provisioned on the account," I need to call Verizon's customer service line. This means that you need to call the number, wait for all of the robotic prompts so that you can try and skip all of them, and then keep trying to get through to an actual person. And if you're lucky, you'll get a representative that knows what you are trying to do, and can process the request right then and there.
Oh, and I almost forgot. Make sure you are calling from another phone entirely. If you try to call from the phone that's already activated on your account, you'll end up getting cut off at some point as the proverbial "flip" is switched.
But you might also find yourself getting bounced around until someone on the other end can actually provision the eSIM on the new device. Of course, this could be quickly remedied simply by going to your local Verizon or Best Buy, but there's no guarantee that they will do this without charging you some type of fee. And no, I'm not going to pay an activation fee or whatever just to switch over to a different phone.
Try going 24 hours without your phone number
When I began writing this piece, I went through the steps on Verizon's website, just to make sure that something hadn't changed since the last time I tried. However, it seems that I went too far in the process, as I left the house only to find that my iPhone's network connection was gone.
Thankfully, I'm in a position to have a secondary line so that I wasn't completely cut off from the world while out and running my errands. But not everyone else is so fortunate, and I ended up going about 24 hours without having access to my primary phone number.
You might be thinking, "couldn't you have just called customer service?" The answer is no, because Verizon's customer service line for consumers is only available until 7 PM ET, and I didn't discover my misfortune until after the line was already closed.
Fast forward to the next morning, I made the call to Verizon's customer service line, had to yell "operator" at the robot, and then finally was connected. But the fun doesn't stop there, as the first level of customer service had me go through a bunch of steps which included resetting Network Settings, and restarting my iPhone a bunch of times, only to still have the little "SOS" indicator in the status bar.
It wasn't until I reached level two tech support that the problem was solved. After being told to turn off my Wi-Fi by the first customer service representative, the second rep told me to connect to my Wi-Fi, and restart it. Upon restart, voila! The prompt appeared to finish the eSIM setup process.
Not having your phone number for 24 hours isn't an ideal scenario, and thankfully, I didn't miss any important or emergency phone calls or messages. But the fact that the consumer has absolutely ZERO control over being able to switch between devices is absolutely asinine and absurd.
It doesn't need to be this way
So after waiting on the phone, getting through the robotic prompts, and getting bounced around for a while, you could end up looking at an hour of wasted time. And what really makes my brain spin is that you don't have to do any of this if you're upgrading or simply moving between Android devices. As Android Central's Jerry Hildenbrand so eloquently pointed out, managing Android devices on Google Fi is a breeze.
That's where my confusion about this entire process comes in. One could make the argument that carriers are just as user-hostile as ISPs, again, here in the States. And this is about as user-hostile as it gets.
I just want to be able to switch between phones without needing to jump through a bunch of hoops. Part of the problem is definitely with Apple making the decision, to begin with. But the blame should also be placed on the shoulders of carriers. We don't have many options or alternatives, so we're just left at the mercy of these enormous corporations to do whatever they want.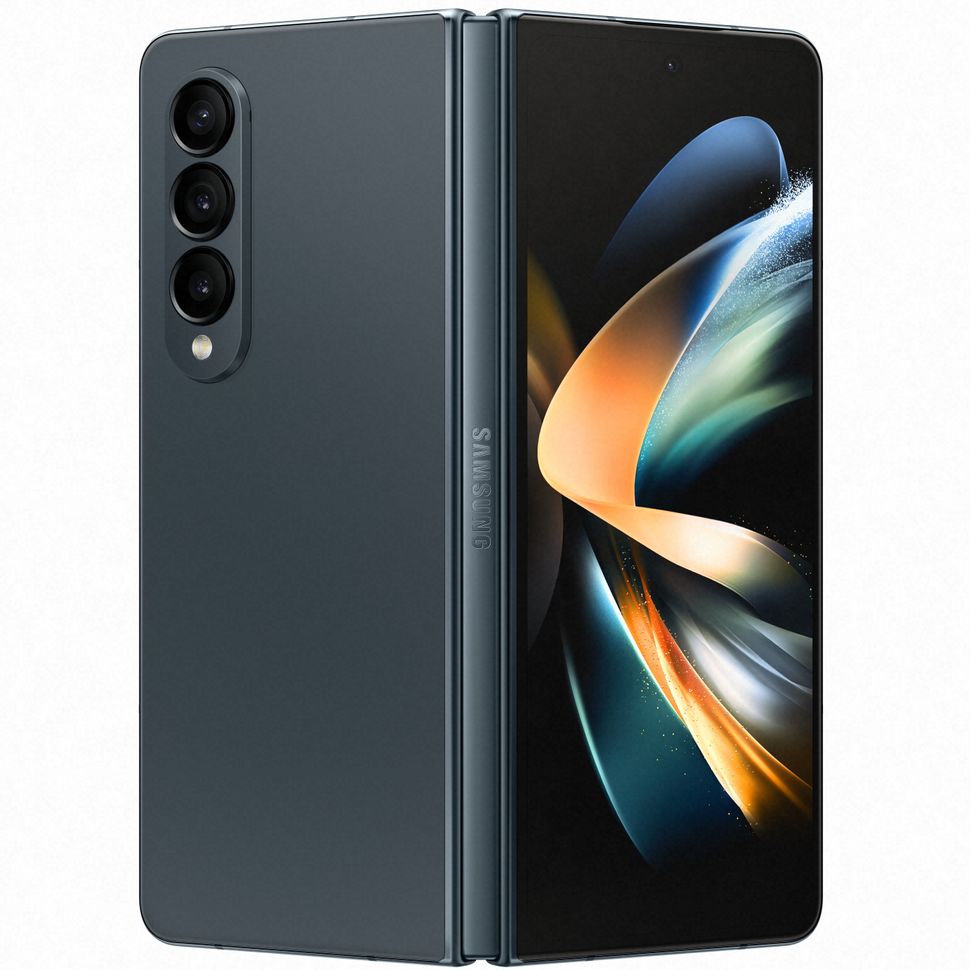 The best foldable phone
Samsung's Galaxy Z Fold 4 has pretty much everything you could want on from a smartphone, and then some. It unfolds to provide a tablet-like experience, and battery life is much-improved over its predecessor.
Get the Android Central Newsletter
Instant access to breaking news, the hottest reviews, great deals and helpful tips.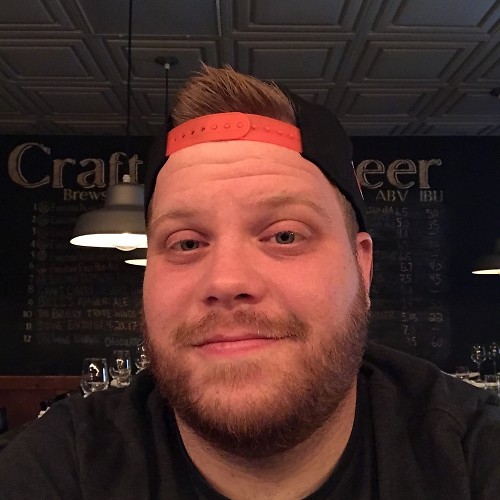 Senior Editor - Chromebooks, tablets, and wearables
Andrew Myrick is a Senior Editor at Android Central. He enjoys everything to do with technology, including tablets, smartphones, and everything in between. Perhaps his favorite past-time is collecting different headphones, even if they all end up in the same drawer.