Otter Text and Drive solution now free in the Google Play Store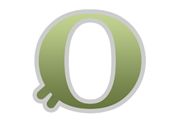 Texting and driving is still on the rise, despite numerous laws now being put in place. There are quite a few solutions available in the Google Play Store and one that has received some attention recently is Otter. With Otter you can use automatic text message replies coupled with GPS to let folks know you're driving, working or otherwise preoccupied. In addition to that feature, you can also set text messaging black out periods so there are no interruptions at all.
Previously a premium app that sold for $3.99, the developers have removed all fees associated with Otter and are offering it as a free download. The full press release from Otter can be found below or you can hit the download link to check it out for yourself.
Download Otter from Google Play (opens in new tab)
OTTER's Text and Drive Solution now free in the Android App Market
Jun 18, 2012 - SEATTLE, WA - Today OTTER LLC announced that it will be offering its full featured OTTER app at no cost on all Android smartphones. "This is our fully functional, GPS based, texting management software in English, Spanish or French – nothing is held back," explains Erik Wood, Founder and CEO of OTTER LLC. "No recurring fees, no need to upgrade later to a pay version. We want to get this software in as many driver's hands as quickly as possible", adds Mr. Wood.
The OTTER (One Touch Text Response) app that previously sold for $3.99 will now be available indefinitely for Android smartphones as a free download. "Carriers, phone makers and all other entities that help facilitate texting and driving will eventually move to include our innovations in the smartphone box. We just want that day to be today," says OTTER Co-Owner, Troy Niehaus. Every year in the United States, Text and Drive takes 5,500 lives on the highway and causes hundreds of thousands of non-fatal accidents. A recent CDC report shows nearly 60% of teens are actively texting and driving. A driver using the OTTER software to reply to their texts while driving is 23 times more likely not to be involved in an accident.
HOW OTTER WORKS:
The OTTER software, first developed in late 2009, was the first app of its kind that integrated a texting auto reply and GPS functionality to produce a tool that allows users to manage their texts while they are at home, in the office or, most importantly, on the highway. OTTER also includes a GPS based Parental Control feature for the highest risk drivers - teens. OTTER presents itself as a texting management system for any situation. It's easy to schedule "texting blackout periods" so you can do one thing well, like focus in an important meeting or a movie, without feeling disconnected from your personal network.
ABOUT OTTER LLC:
OTTER LLC is a Seattle-based software company dedicated to making cell phone usage safer and more efficient. This company revolves around personal responsibility and the belief that if you empower an individual with a social networking asset like OTTER, this individual will manage their texts on their terms whether that is at home, in the office or on our highways. OTTER LLC recently announced a partnership with patent powerhouse Eagle Harbor Holdings that solidified OTTER's innovative technology at the front of the text and drive and social texting management market. For more information, visit OTTERapp.com
Android Central Newsletter
Get instant access to breaking news, the hottest reviews, great deals and helpful tips
That sounds awesome. But I have tasker do the same thing for me. But since it is free I am still gonna try it out.

*sighs* Let me guess. This won't work with Google Voice because Google has yet to allow third party apps to integrate into Voice in any meaningful way.

I'm using go sms with message pop up . Anyone know if this is compatible or if I need to disabled go and revert to the stock sms app?

What version of the GNex is shown in the picture? I have the VZW version running stock 4.0.3, and the Play store is telling me its incompatible with my phone.

I have a stock GNex from Verizon and had no problems getting it to work. v 4.0.4

Sprint GNex......Play store says Not Compatible.

I bet they consider it competition for their paid Sprint Guardian app bundle(s). Edit: Spoke too soon. I just successfully installed it on my Photon.

try cell limit 0. I did a review of it a few months ago. works the same way.
Android Central Newsletter
Get instant access to breaking news, the hottest reviews, great deals and helpful tips
Thank you for signing up to Android Central. You will receive a verification email shortly.
There was a problem. Please refresh the page and try again.