Nexus Player expands its sales reach to nine more countries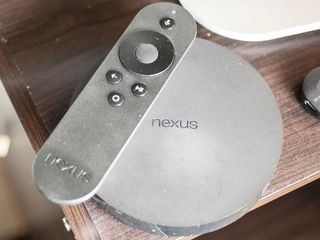 Google first made the Nexus Player available for sale in the US in October. More recently, it expanded the Android TV device's reach to other countries such as Japan and the UK. Here's a list of the new countries that now sell the Nexus Player via the Google Store site:
Australia
Austria
Denmark
Finland
Italy
Norway
Spain
Sweden
Switzerland
The Nexus Player recently became the first device to have an Android 5.1.1 factory image released. Be sure to check out our detailed review of the device if you are still interested in in.
Source: Google Store Support
hate to say it but the nexus player was the worst thing ive ever bought from google.

I'm sorry that you don't like it. I love mine. Aside from being a competent streamer, I also use it to run Kodi and classic emulators.

I totally disagree with you, I love my Nexus Player. It's a great set-top box for streaming from Netflix, Songza, etc., and Chromecast support to stream from my Android devices. I also have the bluetooth gamepad and it works very well for gaming. I'm not sure what problems you have with it, but I love mine.

According to AC's stock photo, the Nexus Player is also available in "Dust Grey."

Ha, nice. Posted via the Android Central App

I love my Nexus player although it has been relagated to a bedroom device as the fire tv is ever so slightly better. There really is a huge lack of apps and goggle need to tackle this quickly. Love the interface fire Google music on this thing. Posted via the Android Central App

I have a Nexus Player, Chromecast, apple TV and Roku 3. I try to use the NP as much as possible, but always go back to the Roku 3. The NP isn't hardwired and therefore often has a crappy picture so as to maintain a stream. There's no excuse for that. The number of apps and channels aside from games is pathetic. I would never recommend the Nexus Player until Goggle actually does something worthwhile with it. Posted via the Android Central App

I sorted out the non hardwire issue by using a usb to Ethernet adapter. Age though goggle need to do a lot more with it. Posted via the Android Central App

Singapore, please. Posted via the Android Central App
Android Central Newsletter
Thank you for signing up to Android Central. You will receive a verification email shortly.
There was a problem. Please refresh the page and try again.