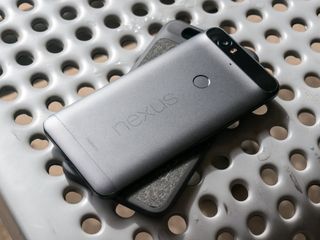 We've put the Nexus 6P through the paces, and it's time for a review. Hooray for reviews!
For the past few years Google has tried to build a phone that appeals to both the consumer and the tinkerer with its Nexus program. If you want to do all the things with the bootloaders and the flashing and the ROMs and such, the Nexus phone was (and is) the phone to have. If you needed to write software and test it against the very bleeding edge of Android, a Nexus phone was your best bet. But on the consumer side, there have always been compromises. For some, the open hardware or latest version of Android was enough of a draw to negate things like a mediocre screen or camera, or less-than-stellar battery life. For others, it wasn't.
Enter the Nexus 6P. While not quite perfect and lacking a few features you find in other Android-powered phones — removable storage, IR blasters and Qi charging come to mind — it's the best "consumer" Nexus yet. With a great display, an excellent camera, and all the software features of Marshmallow, it's a Nexus for almost everyone.
Read on to see if it's the Nexus for you.
A well-built phone
On the outside: construction, materials and design
The Nexus 6P is Google's high-end offering for 2015. It's the bigger model, with the "faster" processor and more memory (see the specs section for all the gory details if you're into that) and the higher price tag. It's also pretty stunning, both in the design and construction department.
With a 5.7-inch screen, it's smaller than last year's Nexus 6 in both width and thickness, but it's the same height. If you've held a new iPhone 6s Plus, it's almost exactly the same size. It's also just a bit taller and a bit thinner than a Note 5. It handles very much like either one. This means it feels pretty darn good in your hands. The all metal construction is nice, but more important than the materials used is the way it's all put together — very well. The seams on our review unit are perfect, the bevels and rounded corners feel good, and the whole package is easy to hold and use.
The front bezels, both top and bottom, are a little large. You have two front facing stereo speakers (good ones) that require a little bit of room, and the ridiculously thin profile (7.3 mm) means more extra room is needed somewhere for components. But the bezels still look a little large. The side bezels are thin, and cut the width of the phone to 77.8 mm. It feels a lot smaller than the Nexus 6 from last year does, and that's all because of the reduced width. A little reduction goes a long way here.
Image 1 of 2
Besides the stereo speakers, you'll find an array of sensors, the front facing 8MP camera and a true RGB notification light at the top. Apps like Lightflow can be used to control the LED, which you turn on in the Sound & notification settings. The buttons are all on-screen, as expected on a Google-designed phone.
Flip the 6P over, and you have a camera hump. It's not nearly as bad as the early (and leaked) renders made everyone think it would be, and it's almost flush with the rest of the body. The hump is covered in tinted glass, and it holds the 12MP main camera, the dual-tone, dual-stage flash assembly and a fancy laser-autofocus module much like the one we see in late-model LG phones. It also works as well as what we see from LG and that's one of those good things I like to mention. There is a small microphone right under the hump, used for noise cancellation while on a call or for audio recording when capturing video. #LoveTheHump
Image 1 of 2
Drop a little lower and you see the ring. It's the fingerprint scanner, and it's used with the Nexus Imprint software for biometric security. It's quick, it's accurate and it's easy to reach. In fact, all of the controls are easy to get to. Some thought went into their placement, and anyone with average to large sized hands will find that they are in the "right" spot. A few folks with smaller hands had to adjust their grip to change the volume or use Nexus Imprint when they tried using the 6P, but most people had no issues. The rest of the back of the 6P is just solid and smooth aluminum.
The Nexus 6P has a USB Type-C interface on the bottom. This is the direction all manufacturers will be going, so I'll not gripe about having to buy new cables and adapters too much. It's not USB 3.0 but does have the coveted bi-directional plug. We've talked about where to get cables here, and I want to second the recommendation for the iOrange 2 meter braided USB Type-A to USB Type-C braided cable from Amazon. I bought a couple to use in the office and the bedroom, and they seem tough and are nice and long.
On short, everything is well-built and well-designed. The Nexus 6P is still a large phone, but the reduced width make it easier to handle and more comfortable to use. We saw Samsung make the same design decisions with the new Note 5, and they work the same way here. You get the big screen experience in a package that's better to use.
How the magic happens
On the inside: the specs and performance
You can't review any Android phone without taking a close look at the specifications. Many of us don't care what's under the hood of our phone as long as it performs well, but plenty of folks do care and need to know all the numbers. Here are those numbers.
Huawei Nexus 6P hardware specifications
Swipe to scroll horizontally
Category
Specification
Operating System
Android 6.0 Marshmallow
Display
5.7 inches
QHD (1440x2560) AMOLED at 518 ppi
Rear Camera
12.3MP
1.55 μm pixels
f/2.0 aperture
IR laser-assisted autofocus
4K video capture
240fps slow motion video capture
Broad-spectrum CRI-90 dual flash
Front Camera
8MP
1.4 µm pixels
f/2.4 aperture
Processors
Qualcomm Snapdragon 810 Processor
Adreno 430 GPU
Memory & Storage
RAM: 3GB
Internal storage: 32, 64 or 128GB
Dimensions
159.3 x 77.8 x 7.3mm
Weight
178 g
Sensors
Fingerprint sensor
Sensor Hub
Accelerometer
Gyroscope
Barometer
Proximity sensor
Ambient light sensor
Hall sensor
Android Context Hub
Ports
Micro USB Type-C
3.5 mm audio jack
Single Nano SIM slot
Battery
3450 mAh
Other
RGB LED notification light
Now you have all the numbers. You'll also find plenty of benchmarks and discussion of those benchmarks in the forums, and if you're into that, jump in with other like-minded people who are better and benchmarking and discussion of benchmarking than I am. I just look at how well the darn thing works as my benchmark, and it passes that one with flying colors.
A little background on how I've been using my Nexus 6P is in order. I sync two busy Google accounts. I use Hangouts for messaging, Slack for work banter and communication, Skype for technical talk with our team here at Mobile Nations, Trello to remind me of all the work stuff I need to be doing, Keep for reminders and notes of other stuff I should be doing and Google+ for general jackassery and fun. I also sync the Android Central accounts on Twitter, Facebook and Instagram, though I rarely have much to say (I'm shy like that.) All this gets synchronized with my Huawei Watch running Android Wear.
I send and receive a lot of email. I also still use the phone as a phone and make a good number of calls. When nobody's looking, I play a lot of Bloons TD 5. I don't know exactly what a power-user is or what they do, but this is how I use things. All day, every day. So far, all of it on a regular T-Mobile unlimited account, because Google takes forever to send out new Project Fi SIM cards.
The Nexus 6P has handled all of this fantastically. Battery life has been great, getting me through the full day in a busy setting like the Big Android BBQ. Off the charger at 6 in the morning (I know, right? 6 a.m. is the devil) and lasting me until I wheeled into the hotel mostly drunk late in the evening. It latches onto a signal well (better than the Nexus 5 and almost as good as the Nexus 6 in the same places on the same network) and holds on to it until the death. HD calls on T-Mobile sound amazing between the Nexus 6P and a Note 5 or a Galaxy S6 edge, and Wifi calling (T-Mobile) works as expected out of the box.
The camera is awesome (and gets its own section later in this review). Zero issues were seen with Bluetooth or Wifi connectivity and range, and GPS tracked things perfectly from Reagan National Airport to Casa Del Jerry (open until 3 a.m., no cover charge) using Google Navigation. Android Pay even let me buy delicious things at Jamba Juice.
The screen is beautiful, and you can even see it out in the sun. This gets its own paragraph, because it's the first time a Nexus phone had a screen as good as the other players. The 2K AMOLED screen is bright and you'll love it.
The Nexus 6P uses a different quick-charging method than we've seen from other manufacturers. You'll need to be sure to use the right power supply and the right cable, and you'll see similar results compared to Samsung's QC spec or the "regular" Qualcomm QC 2.0 specs. There is no wireless charging, and I'll cry more about that further down the page. Stupid Google mumble grumble.
Things work like they are supposed to work. Everything works like it is supposed to work. And there was never a time where I wanted things to work better.
Software is the soul of a phone
What makes a Nexus a Nexus: the software
The Nexus 6P runs Android 6.0 Marshmallow out of the box. Build number MDB08H, with an Android security patch level of October 1, 2015 for those keeping score at home. This may or may not be the "final" retail version that you'll see when you first fire things up after the delivery person drops off your Nexus 6P, but it's what we have on review units. It's also Marshmallow the way we're used to it on our Nexus 6 and Nexus 5 phones, and that's another of those "good things" I like to bring up all the time.
Other than the software required to support Nexus Imprint, you have the same features in the same places on every Nexus phone running Marshmallow. We're going over every little Marshmallow thing in separate features, but here is a good place to start to find out more.
I want to say the Nexus 6P runs Marshmallow better than any other phone, because the Nexus 6P is shiny and new. In reality, it runs things the same as a Nexus 6 or a Nexus 5X does. Some things may be a little faster to open or have smoother animations, but you get the same experience using any supported Nexus. Doze keeps your battery from draining when you're not using the phone. Sharing things has never been easier. Google now still knows all the things about me and is there to help when I can't remember them. On tap helps me know new things. Everything Google showed us during the Marshmallow presentation is there, doing its thing, the way it's supposed to do it.
Things are fluid and fast. When you swipe between screens you get the flowing animation and transitions without a stutter, list scrolling is buttery, and applications are quick to load. Task switching is fast, and apps aren't aggressively pushed out of memory when you go back to them.
More important: Because it's a Nexus phone the 6P has the latest security patches applied from Google. The way Android (and open-source operating systems in general) works means nobody is forcing anyone to push out updates to keep our phones secure. You need to be able to rely on the people who made your phone to keep you up-to-date, and because Nexus phones are updated directly from Google, you can count on keeping current. For many of us, this matters. You can expect real monthly updates direct from Google to keep your phone up to date throughout its lifespan.
If you don't care about security patch levels, and just want things to be blazin' fast, you'll still like the way Marshmallow runs on the Nexus 6P. If you're the type who can't leave well enough alone, fastboot oem unlock and have a blast. Flash all the things.
A camera that makes you smile
The camera: the hype is real
It seems that every year we hear someone from Google promising us that the camera on the new Nexus phone will be the best most awesome thing ever. So far, every year we've been disappointed.
Previous Nexus phone cameras have been acceptable in a utilitarian sort of way, delivering pictures that were good enough. This year, with the Nexus 6P, we get pictures that live up to the hype machine. We've all read about how the Nexus 6P is number three on some list of phones with a camera. The people who test that stuff have really great methods and tools they use to determine things, and knowing that the camera is capable in laboratory conditions is cool. To me, though, how things work in real life is more important.
I'll make this easy. The best camera on any phone is the one on the LG G4, because it has excellent manual modes and saves full resolution RAW images out of the box. Take that away, and phones like the G4 or Galaxy Note 5 or Galaxy S6 or even the iPhone 6 plus have really awesome cameras on them. You'll love the pictures you can get from any of them, and they are all "the best" at taking pictures. You get a really nice image that's easy to share with anyone, and it looks good even when you zoom in.
You can add the Nexus 6P to that list.
We can talk about 1.55uM pixel sizes, or 1/2.3-inch sensors, or OIS and how it's not there until the end of days (and we probably will) but in the end, the camera on the Nexus 6P is great. It's great in the sun. It's great in the shade. It's great in a dark room where people are on stage talking to us about cool Android things. It focuses fast, processes images quickly and gives out results that will make you happy. We've looked at the camera (because it's that important) in it's own post, and you should read that here but I wanted to include some pictures here, too. I took some of these, and other people took some at the Big Android BBQ. They are just point and shoot, using the stock Google camera application, in all sorts of conditions.
Image 1 of 19
Capturing video gives excellent results, too. I noticed how well the microphone handled background noise, and that the built-in stabilization software did a good job keeping the camera shake to a minimum. I also captured two videos showing off both, which you can see below. The first is in a torrential downpour (seriously, people in Dallas were gathering two of every animal and building a boat I think) and the second is coming in fast on a very short runway at Reagan National where things get pretty shaky.
I take a lot of pictures, both for work and for just goofing off, and I'm pretty darn happy. This is by far the best camera on a Nexus phone, ever, and stands up against the best from the competition.
Nexus 6P AMA
Real Talk: your questions, answered
We had our Nexus review phones at the Big Android BBQ, and that worked out really well. It gave us a chance to give people some hands-on time, and talk about the things we all want to know. A good phone review answers the questions you want to ask, and having a bunch of Android die-hard fans throwing questions at us made it easy. And fun. Easy and fun is a great combo.
Here are the most-asked questions I fielded at the BBQ, and the answers.
Does the processor overheat?
So far it hasn't. I haven't had a chance to use it somewhere that was really hot or sunny, though. Russell took a look at what happens under a thermal camera, and I just used the heck out of it the way I would use any phone at a tech conference. Neither of us saw anything that would set off an alarm. Play a game for 20 minutes, or use it as a hotspot for a couple of laptops and it gets warmer, but never hot.
Does the Snapdragon 810 throttle and get slow?
Yes it throttles. As far as getting slow, it doesn't get slow enough to notice any changes doing the things you do with a smartphone — watch videos, get email and messages, take pictures and video or use a lot of apps and games. I imagine you would be able to see the throttling if you sat and ran benchmark apps, but I don't buy a phone so I can sit and run benchmarks.
How is the screen in the sun?
My answer at the BBQ was "Here, have a look!" The display is just fine in the sun. Give the light sensor a second to ramp everything up, and your eyes a second to adjust, and you can use the Nexus 6P in the sun with no issues. Even while wearing sunglasses. Everyone who tried it seemed to agree.
The most often asked question, and the easiest to answer: It's really damn good.
Not just good enough, but good. OIS might make it better, and if I ran a photography site and set up a lab I could rank it in a list. I don't run a photography site, and didn't use a lab, though. I just took a lot of pictures, in all sorts of lighting and conditions, and really liked what I saw.
I think this is the first Nexus phone that lives up to the promise of a great camera. Everyone who tried the camera then looked at the results seemed to agree.
It's been fine for me. Off the charger at the ungodly hour of 6AM, on and off Wifi (and thusly on and off of T-Mobile's LTE network), getting used for all communications between folks at the BBQ as well as at home, being my hotspot whenever I needed my laptop, taking a lot of pictures and video and even playing games on the toilet — the battery lasted me all day.
We're talking 4-6 hours of screen time, and little to no Doze action going on. You may use your phone differently, and your network conditions will be different. This means your battery life will be different. I can tell you it lasts longer than the Nexus 6 and the Nexus 5 I had with me, even while using it more.
Should I buy that case from Google?
This is the case we're talking about. Russell loves that case. I don't.
It's $35 dollars, and it will work as intended — your Nexus 6P will stay protected from minor bumps and scratches.
I just don't like the feel of the felt-like carpet on the back. Like Russell, you might. Also like Russell, you would be wrong. Just kidding. It's a fine case if you like spending money and if you like felt or things that feel like felt. (Don't buy that case!)
Should I upgrade from the Nexus 6?
That's tough. The Nexus 6 runs really well with Marshmallow. You can also buy one for like $350 from Amazon. It's a helluva phone for that kind of money, and will get the next version of Android.
If you already bought a Nexus 6 and don't hate it, keep it until next year. If you haven't bought either yet, but plan on getting one, get the 6P.
What bugs have you seen in Marshmallow on the Nexus 6P?
I've seen two bugs worth a mention.
At a point during the keynote at the BBQ, T-Mobile went into Super Saiyan crash mode. Cellular networks do that sometimes when you have a room full of people using them all at once. The Nexus 6P responded by locking up and rebooting. It's the only time I saw things get laggy and the only reboot I've seen.
The battery stats screen gets wonky and you have big blank spots. The on-time is correct, and the individual numbers give the correct amounts of time used and time on, but the chart itself just has giant gaps. They don't seem to correspond to anything like charging time, or dozing time, so I'm calling it a bug.
There are surely other bugs, and I may or may not see them. I'll be looking, because this is the phone I'll be using for a while.
Is there really an e-fuse on a Nexus phone?!?
Yes. It's a hardware feature of the Snapdragon processor. It will trigger if you unlock the bootloader. Google doesn't care if it's triggered, and they aren't going to deny you any warranty because you unlocked the bootloader on your phone using the easy directions they provide to unlock the bootloader (I asked). That doesn't mean you can flash Kangaroo-kernel-9001_experimental_v0.311-OVERCLOCK-YOLO and break everything, then expect Google to mail you a new phone, though.
If you unlock your bootloader, use some common sense and you won't have any problems.
I might have tried to bend it, because I do stupid things to phones that are review units. All I can say is that it doesn't bend easily. Now stop talking about bending phones.
Has anyone stolen your fingerprints yet?
If you don't stop teasing me, I'm telling mom. When the fingerprint apocalypse comes, you'll be glad I was here with my tinfoil hat.
But seriously, Nexus Imprint works pretty flawlessly if you take the time to set it up correctly, and those who want to use fingerprint security will appreciate it.
Decision 2015
Wrapping it up: should I buy this thing?
Congrats on making it this far if you read the whole thing. Welcome to the part that people have said is the most important, where we hash out the good and the bad and decide if a product is worth spending our hard-earned money on.
The Nexus 6P is missing a few things that other phones will have. It can't use Samsung Pay, because only Samsung phones can use Samsung Pay even if the correct hardware to use magnetic swipe terminals were in place (it's not). Android Pay uses NFC, and it works fine in the places that support Android Pay.
The camera doesn't have optical image stabilization hardware. The 6P does a fine job taking pictures, but there will certainly be times when a camera with OIS would have taken a better picture. No amount of hackery will get OIS into a Nexus 6P.
There is no IR blaster. And some people seem to love having an IR blaster. The good news is that you can probably buy a doohickey that plugs into the headphone jack that fires an IR LED, and an app to control it if you really need an IR blaster. The bad news is that you'll have a doohickey hanging off the end of your Nexus 6P.
There is no S Pen. Duh. But Marshmallow has full support for active stylii, if you want to buy an active stylus.
It has 1 GB less RAM than the Note 5. Yep. And you can't add any. Good thing you don't need to add any, at least for now. More RAM is always more future-proof, so it gets a mention.
There is no wireless charging. Wireless charging is coming to metal phones, but the Nexus 6P just didn't hit that design cycle in time. Tis a pitty.
There is no removable battery or storage option. And there never was going to be. For better or for worse (a discussion we've had a million times) Google doesn't do removable batteries or SD cards on their own phones. USB OTG works if you're into that, but the Nexus 6P is a sealed unit around the back.
Some of these shortcomings will matter to some people, and some won't. But they all need mentioned. For me, the lack of wireless charging spoils the scorecard and keeps the Nexus 6P from being my perfect 10. Others won't care about Qi charging, but may not be able to deal with the lack of a removable battery. Some people will find all of these important, and will pass on the Nexus 6P because it lacks them. There are also some subjective things to consider: is it too big? Do you hate "stock" Android? Don't like any of the colors or that camera hump? You're not able to change any of those things, so consider them.
I think the Nexus 6P is phenomenal.
It's the best Android phone I've ever used. I will miss wireless charging, but the great screen, awesome camera and Marshmallow as it was intended to be have me loving this thing. I don't even mind the size, and I'm not one who gushes over big phones. I have the open Nexus phone I want to use, ready for endless customization if I like, in a package that makes it one of 2015's best flagships — even if I never change a thing. It's one I would definitely spend my own money on and recommend to anyone with no regrets.
Bonus!!!
Nexus 2015: The video
Get the Android Central Newsletter
Instant access to breaking news, the hottest reviews, great deals and helpful tips.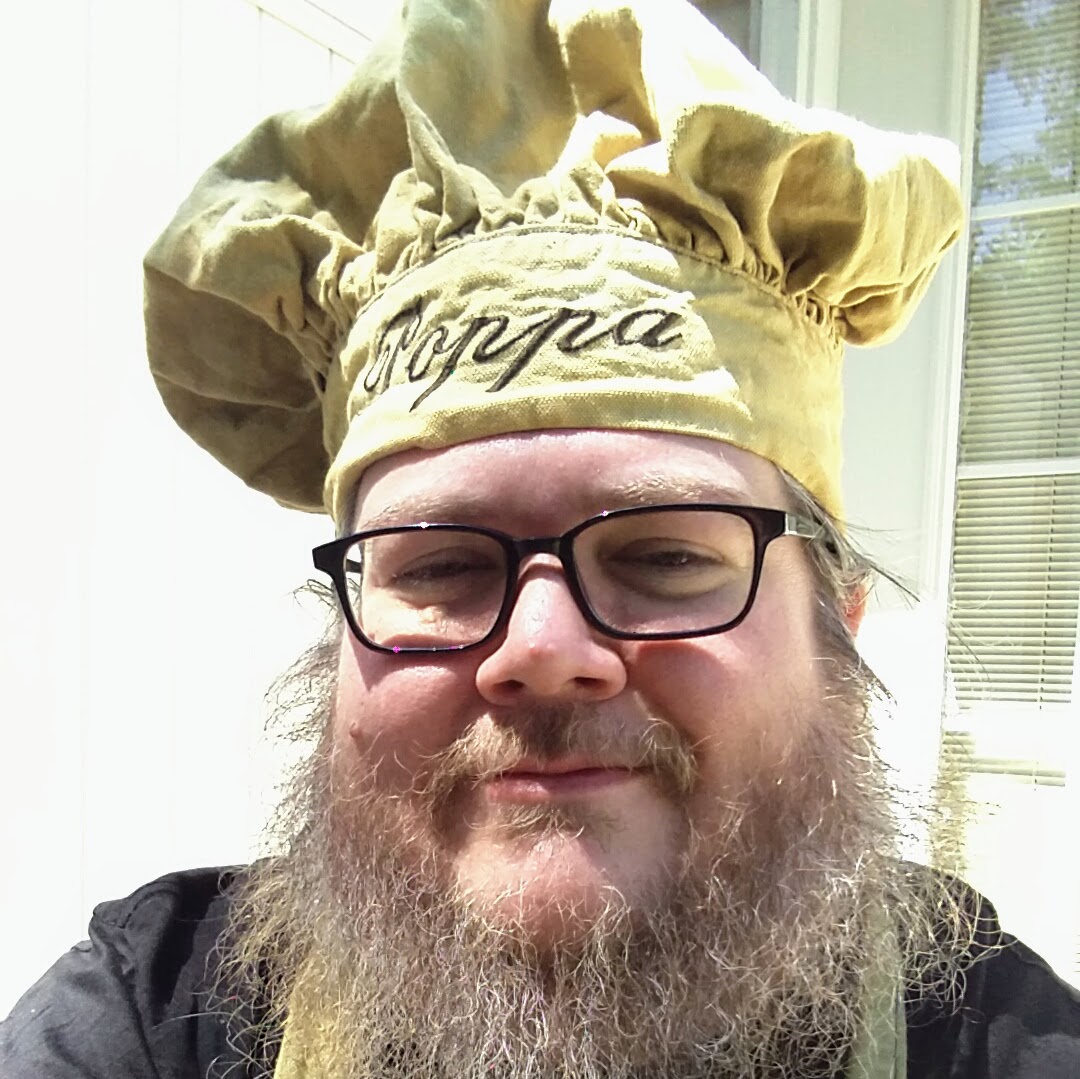 Senior Editor — Google Ecosystem
Jerry is an amateur woodworker and struggling shade tree mechanic. There's nothing he can't take apart, but many things he can't reassemble. You'll find him writing and speaking his loud opinion on Android Central and occasionally on Twitter.