Nexus in 2017: How Google could revamp the brand for a new purpose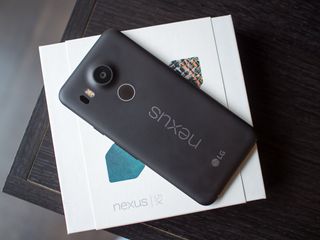 It's been almost a year since we first learned that Google's Nexus brand would be going away, replaced at the high end by Pixel, as the company ramped up its new hardware division.
But rumors continue to swirl around Google's future plans for Project Fi and Android One. The former needs something to replace the aging Nexus 5X and 6P, and I'm not convinced a single Motorola phone is going to do the job. Meanwhile, the latter is reportedly due for a U.S. launch later this summer, as we approach Android O's launch season.
Developments around Fi and Android One hint at the potential for Google-branded (or at least Google-adjacent) hardware outside of the Pixel line. So how might that play out? Could Nexus make a triumphant return, albeit in a slightly different form?
Google hasn't completely ruled out a return for the Nexus brand, although the most recent information we have tells us that as of late 2016 there were no plans for any future Nexuses. However, plans can change. (The original Nexus 7 tablet was famously rushed to market in just 6 months, based on an existing ASUS design.) So for the sake of argument, let's take a look at how Google might bring Nexus back in 2017, and how a brand name with significant recognition among enthusiasts might be adapted for a new line of affordable handsets.
Following a report by The Information in January of this year, we broke down how bringing Android One to the U.S. would require a unique approach, with carrier cooperation, and higher price points — perhaps between $250 and $450 — compared to the ultra-affordable One-branded handsets seen in emerging markets.
The unavoidable conclusion was that these phones would wind up being Nexuses in all but name, benefitting from greater carrier support and a Google-funded marketing push, but otherwise not dissimilar to popular phones like the Nexus 5 and its imperfect successor, the 5X. The three pillars: Good, cheap hardware. Clean, vanilla Android software. Fast updates.
And there's never been a better time to make this kind of phone, with the arrival of capable new mid-tier chips from Qualcomm, like the Snapdragon 630 and 660.
On the hardware and branding side, co-branding opportunities could lure in names like Huawei and LG. (Huawei famously bailed on the Pixel project when it discovered there'd be no co-branding deal.) At the same time, Google could give manufacturers a freer hand in how the phones look and feel, as it did with many older Nexus devices, and as it has done with Android One phones in other markets.
Just as the "Chromebook" brand is worn by all manner of laptops, Google could push "Nexus" as its stamp of approval for mid-range hardware with U.S. carrier support and clean, bloat-free software straight from Mountain View. In branding terms, we were halfway there with the Galaxy Nexus in 2011. How about a Huawei Nova Nexus? Or Sony Xperia Nexus?
Sure, Google could use any name for this new line of mid-tier phones. But the Nexus brand still has cachet and is understood to stand for something distinct from Pixel. Pixel is for the super premium high-end — an iPhone competitor with an advantage in terms of Google services (for example, Assistant and free full-res photo backup), as well as some of the very best camera tech and leading internal hardware.
Nexus was always more of a lean and mean, barebones experience, even when it was masquerading as a consumer product line. And as such, it could easily be repurposed for a diverse new series of phones that would live below the very highest of the high end.
Nexus has also served an important role among developers. Handsets like the Nexus 5 and 5X served as great, low-cost developer phones running the latest version of Android the way Google intended. Pixel is some, but not all of those things. A revamped Nexus line with prices up to around $400 could serve a dual purpose. As well as direct sales to consumers through carriers, this type of phone would appeal to enthusiasts, tinkerers, and professional developers who want a good, cheap base to develop Android apps.
The meaning of "Nexus" has been in constant flux ever since the days of the Nexus One: part direct-to-consumer play, part carrier bet, part reference device, part nerd toy. Most of what I'm presenting here is just (somewhat informed) speculation, but if we are to see an eventual revival of the Nexus brand, this would certainly be an interesting way to go about it.
Google has learned some hard lessons around selling phones over the years. The Google Play editions program went nowhere. Android Silver — a planned line of higher-end stock Android phones from various phone makers — died on the vine due to lack of interest from OEMs and operators.
But the Google of 2017 is far better at navigating the minefield that is the U.S. carrier landscape, as well as dealing with manufacturer partners. And if it wants to, I think it could make a success of a revamped Nexus line in the coming years.
Get the Android Central Newsletter
Instant access to breaking news, the hottest reviews, great deals and helpful tips.
Alex was with Android Central for over a decade, producing written and video content for the site, and served as global Executive Editor from 2016 to 2022.