Music Beta video posted by Google, reminds us that no cables are needed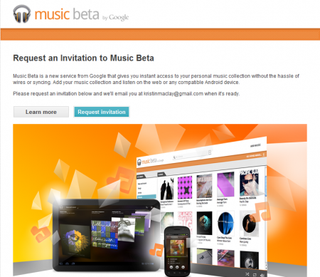 Google officially unveiled it's Google Music Beta service this morning. The cloud based service is launching today for those select few at Google I/O and those receiving invites to the beta. And, of course, as with any other Google product launch, there's a nice little video to go with that launch. The Google Music team just uploaded a video that recaps this afternoon's announcement.
Unfortunately, the service rivaling Amazon's Cloud Player, is only available to US customers at this time. Hopefully Google will soon expand the service to more markets once the music service takes off. So, what do you guys think of it so far?
Source: YouTube
Love that Google is using a Mac for the demonstration in this video! LOL :-D

Google does not allow Microsoft OS computers on their campus anymore. http://www.huffingtonpost.com/2010/06/01/google-bans-microsoft-win_n_595...

I thought it was supposed to be a happy place to work? At least they allow Linux.

pretty sweet deal. I am awaiting my invite.

I love that he's wearing a Doctor Who shirt :)

+1 The ringer on my phone is "EXTERMINATE!!!". :) -SR-

anybody else notice that all those songs were 15 seconds long? that's weird

at 23 seconds in, they are full length songs... but yeah, later on they are 15 seconds... must be what they mean by 'BETA' =)
Android Central Newsletter
Get the best of Android Central in in your inbox, every day!
Thank you for signing up to Android Central. You will receive a verification email shortly.
There was a problem. Please refresh the page and try again.