mSpot joins video-on-demand fray -- Amazon, Apple, Netflix have reason to worry?
Popular music streaming service company mSpot is jumping into the video streaming arena, and in a big way.
They're introducing the mSpot Movies Club, a monthly subscription based streaming service for computers and mobile devices. Better yet, they're undercutting their competitors on new releases by a whopping 99 cents, which in the mobile world, actually matters.
I had the opportunity to take the service for a spin using mSpot's Movies 2 app and I must admit, everything worked like a charm.
"TRON: Legacy" streamed with nary a hiccup on hi-bandwidth while I was on Wi-Fi and while it wasn't quite as stellar on 3G, it's definitely usable and still enjoyable.
Pausing and having the movie pick up where I left off on my desktop browser was really impressive, and if mSpot can keep this up as more users jump on board, it's going to put some serious pressure on their competitors in the market.
Full PR after the jump.
Watch it First, Watch it for Less: mSpot® Movies™ Offers New Club Pricing and Discounts
Stream New Releases Instantly on iPad, iPhone, Android, Tablets, Connected TV, PC/Macs, and 70 Smartphones and Feature Phones
Palo Alto, Calif. —Popular cloud entertainment provider mSpot, Inc., today announced new pricing for the mSpot Movies Club. Industry-wide pricing for instantly streamed, or Video-on-Demand, new releases is typically $3.99; mSpot Club Members can get many new releases for as low as $3.00 as part of their club membership. "We're finding that many of our customers want to watch new release movies that are not yet available for streaming on Netflix," said mSpot CEO Daren Tsui. "We've always competed very well with our new release selection and we're excited to offer our customers more competitive pricing."
How does mSpot Movies Club work?
With the mSpot Movies Club, users save money on streaming rentals by purchasing pre-paid credits for a select number of rentals every month, based on their plan. Members can use credits to rent movies from a large selection of movies, including a selection of new releases.
New releases on mSpot Movies are often available the day DVDs go on sale. This means people can watch these movies 28 days before subscription services like Netflix offer the same DVD, and a full 1-7 years before they are available for streaming instantly on subscription services.
mSpot® Movies Club Pricing:
· Basic: $4.99 per month offering 20 movie credits, or up to 4 movies
o For people who mostly watch new releases
· Plus: $7:99 per month offering 40 movie credits, or up to 8 movies
o The best choice for a combination of new releases and classics
· Premium: $15:99 per month offering 80 movie credits, or up to 16 movies
o The best choice for frequent movie watchers
All mSpot Movies can also be purchased a la carte, ranging from $1.99-$3.99.
How does it work?
People can sign up at www.mSpotMovies.com and instantly stream movies directly from their PC or Mac computers, and through the Web browser on most smartphones. mSpot Movies is also available as an app for both iPhone, iPad and Android devices. Movies started on one device can be finished on another: for example, start watching on your laptop and finish on your iPad, using the same user name and password.
mSpot was the first to stream movies to smartphones and feature phones, and now streams early release movies to the broadest number of smartphones and mobile devices in the industry, including: iPad, iPhone, Android, Connected TV, PC/Mac and 70 handsets.
mSpot also powers Sprint® Movies.
About mSpot
The leading cloud entertainment provider, mSpot, Inc., delivers music, movie and radio content instantly to users - bringing effortless, Cloud-based syncing across all devices. The company offers three innovative entertainment services: mSpot® - the flagship music service, enables people to upload their entire music collections online and listen wherever they are; mSpot Movies™ - a premium Video On Demand (VOD) movie service; and mSpot Radio™ - an all-format radio service that includes over 400 channels of music. mSpot cloud entertainment services reach more than six million customers. Headquartered in Palo Alto, California, more information is available at www.mSpotcorporate.com.
Have you listened to this week's Android Central Podcast?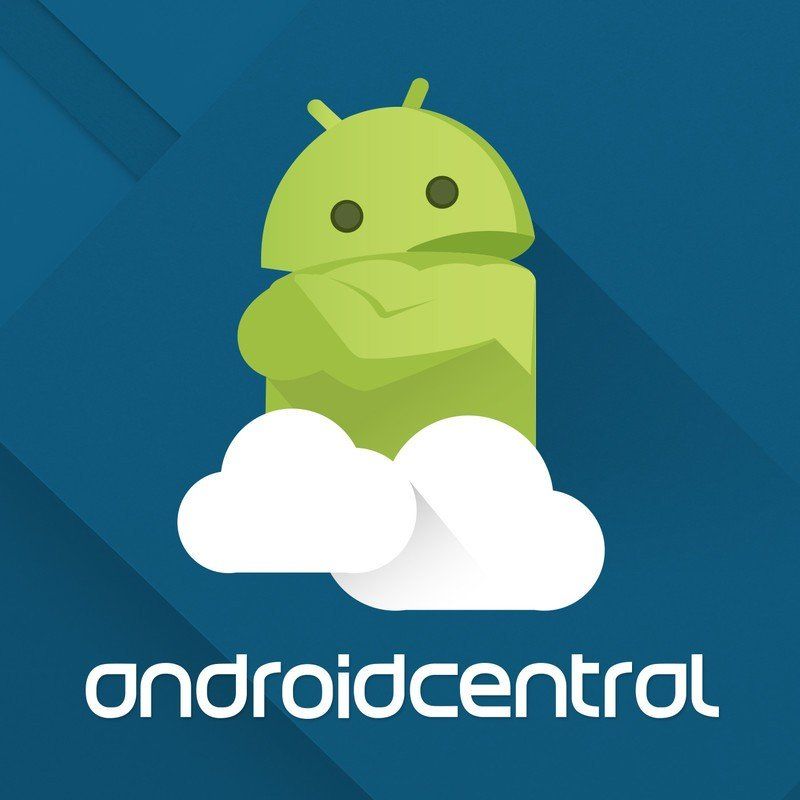 Every week, the Android Central Podcast brings you the latest tech news, analysis and hot takes, with familiar co-hosts and special guests.
Maybe its time to resist. Cancelled my subscription last month thanks to Amazon and their cloud player. Of course that was their music only service.

Boo. Looks like I can't login on my autonooted Nook. And Motorola's gimped video out on the Atrix limits its usefulness. Too bad, I've been waiting for something like this since I switched to Android.

Is there an app for Boxee, or a plugin for "PlayOn" ?

Is this movie app better then blockbuster app?

I wish they would offer a monthly subscription like netflix does. I haven't tried it on my droid x yet.

NetFlix needs to get off it's butt and get an android app out here pretty fast, or they may find a lot of people like me, willing to close their accounts and open one through another company, like this one. Are you listening NetFlix? Get us an app out here ASAP!
Android Central Newsletter
Get the best of Android Central in in your inbox, every day!
Thank you for signing up to Android Central. You will receive a verification email shortly.
There was a problem. Please refresh the page and try again.