Lookout to offer premium version with remote lock, wipe
Lookout, one of the premiere smartphone security suites, has released Lookout Premium -- offering Privacy Advisor, remote lock, and remote wipe on top of their award winning free services. Current customers need do nothing to keep the service they have now, and the free version of Lookout will remain available for those who choose to use it over the premium package. The premium service costs $2.99 USD per month, or $29.99 annually, and a 30-day trial is available.
We spoke with John Hering, CEO of Lookout and got the information everyone is wanting to hear, as well as some time with the new premium service. We have the rundown, the official press release, download links and all you need to make a decision after the break. Thanks Max, Erika, and John from Lookout for taking the time to answer our questions!
If you're not familiar with Lookout, you might want to take a moment to check some things out. We went over the free version pretty well here, and Verizon lends a hand with an awesome Droidly commercial:
YouTube link for mobile viewing
As you can see, Lookout offers a slew of services smartphone owners want and need. It's no wonder there are more than 3,000,000 registered Lookout users; it's easy to use insurance for the life we keep on our phones. Lookout Premium brings some more to the table with Privacy Advisor, and remote lock and wipe. I'll let Lookout say it in their own words via their press release, then we'll go over the new premium features.
LOOKOUT RAISES THE BAR FOR SMARTPHONE SECURITY AND PRIVACY PROTECTION, ANNOUNCES LOOKOUT PREMIUM
Company Reaches Three Million Registered Users and Unveils New Premium Offering
SAN FRANCISCO, CA – Nov. 2, 2010 – Lookout Mobile Security, the leading provider of cloud-based smartphone security software, today announced Lookout Premium for Android which includes new security and privacy features for added smartphone protection. Mobile security has become a growing concern for users as evidenced by Lookout's tremendous growth to more than three million users in less than one year. In addition, consumers have become more aware of privacy concerns on their phone and Lookout Premium now offers visibility into and control of personal information that smartphone apps access with the new Privacy Advisor.
"We have seen the incredible response from our three million users and have listened to their feedback about adding more security while keeping things simple," said John Hering, CEO and founder of Lookout Mobile Security. "Lookout Premium provides smartphone owners the peace of mind to explore everything that the new mobile world offers safely by providing added security, data protection and visibility into personal information being accessed by the apps on their phones."
With the rapid adoption of smartphones, concerns about security and privacy of data on the phone are increasing. Consumers realize that they have an extensive amount of private information on their phone including their identity information, location, personal data and messages. In a recent study, Lookout found that more than 91% of consumers have some level of concern with the privacy of information on their phone, and only 7% of smartphone users feel extremely confident that they understand what private information is being accessed on the phone.
Lookout also found that on average, users have 31 apps on their phones that can access their identity information, 19 apps that access their location and five apps that access their SMS and MMS messages. This high usage of data on the phone contrasts with consumers' lack of awareness of what information is being accessed.
"Smartphones are cheaper, more available, and more useful than ever, and today's smartphone users treat their devices like computers, storing sensitive personal information, making purchases, and even doing online banking," said Jeff Wilson, principal analyst for security at Infonetics Research. "Users need to be aware of the personal information stored on their phone and the risks associated with treating a smartphone like a computer. They also need to know that there are security solutions for their smartphones available today."
Introducing Privacy Advisor
Available for the first time in Lookout Premium, Privacy Advisor brings immediate transparency to consumers concerned about which applications can access their private data. With Privacy Advisor, users can scan every app they download and quickly view a comprehensive list of apps that can access their private data, such as identity information, location, and messages. Additionally, consumers can view detailed app reports on the capabilities of these applications on their phone. Privacy Advisor empowers users to make informed decisions about what apps to download and gain more control of their personal data.
Lookout Premium: Comprehensive Protection
Lookout is dedicated to protecting users around the world and will continue to offer the award-winning free product that provides essential security, protecting against malware & spyware, data loss and device loss. Lookout Premium provides added security and privacy capabilities for comprehensive smartphone protection.
Lookout Premium includes all the great features available in Lookout Free, plus:
Additional Security + Privacy Protection: Privacy Advisor + Secure Wipe and Secure Lock
Enhanced Backup & Restore: Photos and call history, in addition to contacts. Transfer data to a new phone.
Premium Support: Priority response to your issues and questions
Lookout Premium will be available for Android in the coming weeks for $2.99/month or $29.99/annually, with a free 30-day trial. Consumers can download Lookout from the Android market or by going to www.mylookout.com.
Press releases are for the press, and usually don't provide the small details everyone wants to know. Since I'm also a Lookout user on my own phone, I was happy when the folks at Lookout found the time to go over it all.
Privacy Advisor
I hear the questions already. What do we get for the cost of the premium service? To start with, you get what Lookout calls their Privacy Advisor. I asked John Hering what that was, and he summed it up rather nicely: "Not all apps that access private information are inherently bad. The goal of Privacy Advisor is to make the information transparent, and readily available so that consumers can be informed." Then I got some hard numbers from from a Sep 2010 survey conducted in cooperation with Harris Interactive.
91% of consumers have some level of concern about privacy on their phone.
Only 7% of smartphone users feel extremely confident they understand what private information apps are accessing.
From another survey (development houses love their surveys!): On average, on Android, users have 31 apps that access your identity information, 19 apps that access location, and five apps that access text messages.
Look at the permissions on your installed apps and you'd be surprised at the reputable applications that need weird permissions. I was.
What the Privacy Advisor does, is scan all the applications on your phone, then present you with a dashboard of all the apps that require certain permissions. You can then select any app from the list, and get a detailed report of what exactly the application can, and can not do. Check out the process in pictures, using the Google Goggles app as an example:
This works with any application, and sure is easier for the average user than deciphering the cryptic intents and permissions displayed in the Market. Another bonus -- remember that SMS replicator application that was in the wild a bit ago? It hid its function in another application, to stay invisible. Not only would a Lookout scan find the app, but the Privacy Advisor would tell you what it does.
Remote lock and wipe
Malware protection and scanning for privacy issues is great, and something we all need to think about. But remotely securing a lost or stolen phone is a must have if you store you life on one. Lookout's premium service allows both. If you lose track of your phone, jump on the website and along with the standard features of locating the phone, and making it "scream" so you can find it, you'll have two new options -- device lock and device wipe. Using either of the services is easy, just click a link on the website.
Remote data wipe is easy, too. Click the hyperlink, and everything goes. I tested it here, and it does wipe all data from the device.
Data backup and restore
Lookout Premium enhances the standard backup and restore features, allowing full backup of your contacts, call log, and pictures. The data is saved in a way that makes not only transferring to a new device simple, but even transferring across platform (i.e. switching from another OS to Android or vice versa) a one click affair. Data is encrypted during transfer, and stored in the cloud for you by Lookout.
Maybe you're confident that you don't need an application to help manage your privacy concerns, and that's OK. Maybe you're confident that you'll never lose your phone, or have it stolen, and that's OK, too. If these issues do concern you, Lookout provides a solution at a reasonable price, as well as the basics for free. Use the 30-day trial, and see for yourself.
Get the Android Central Newsletter
Instant access to breaking news, the hottest reviews, great deals and helpful tips.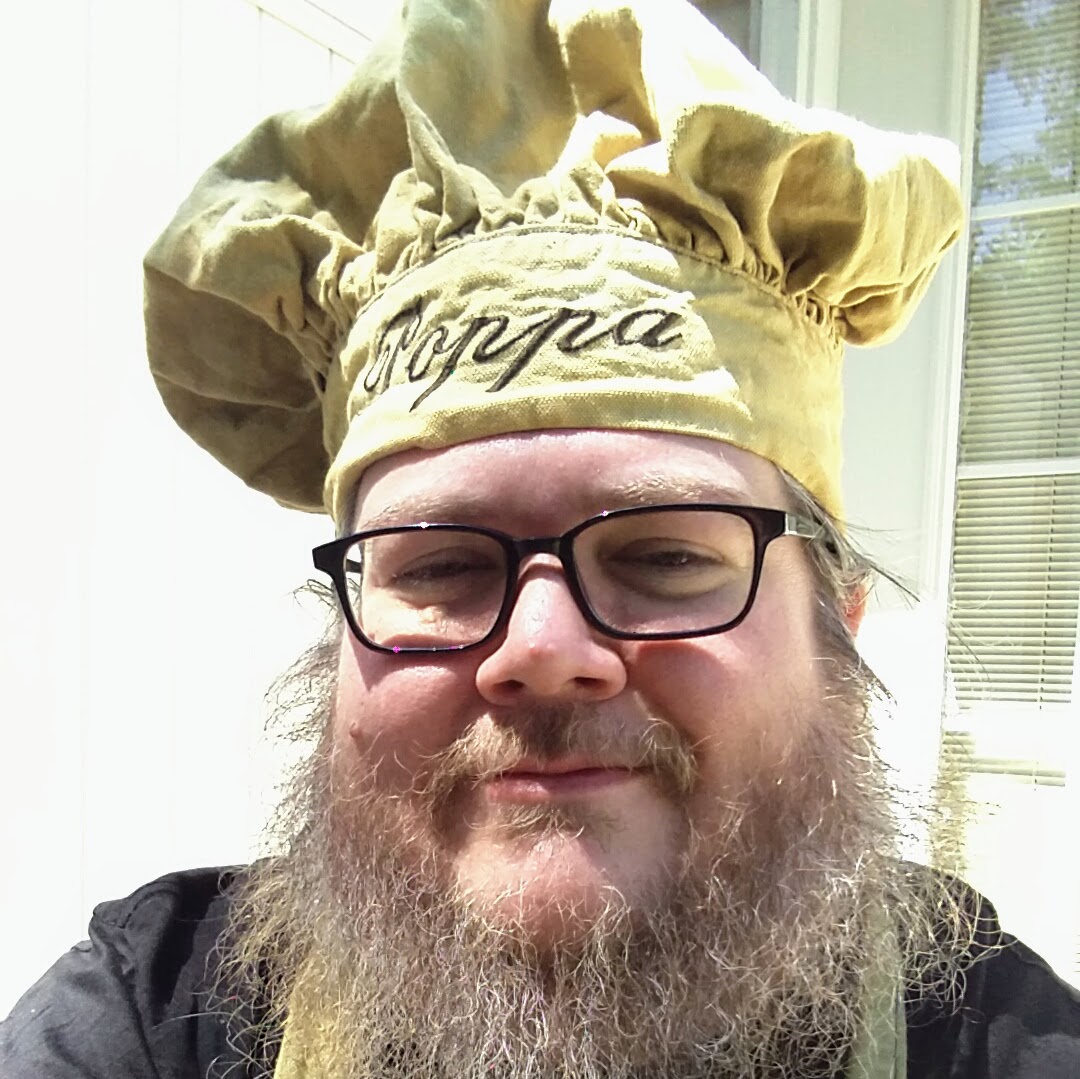 Senior Editor — Google Ecosystem
Jerry is an amateur woodworker and struggling shade tree mechanic. There's nothing he can't take apart, but many things he can't reassemble. You'll find him writing and speaking his loud opinion on Android Central and occasionally on Twitter.