LG finally ready to release Optimus Gingerbread update to Europe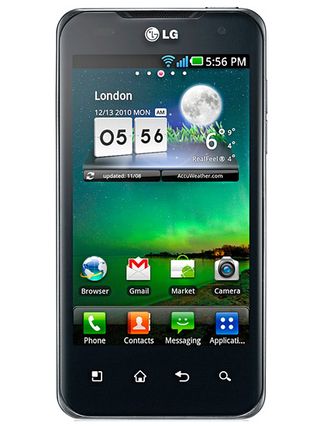 The long wait is finally, almost, at an end for users of LG's Optimus line as they have today released details of the European rollout of their much awaited Gingerbread update for the "three premium smartphones" in the lineup.
It's important to remember that the dates provided by LG, refer specifically to unlocked, unbranded versions of the devices. Those bought from carriers may have to wait a little while longer. The good news though, is that for the Optimus 2X, the update starts from November 1. The Optimus 3D, and the Optimus Black will follow shortly after, followed by a global rollout. No specific dates have been provided though for outside of Europe.
The dates are:
LG Optimus 2X - From Nov. 1 for open models in Europe
LG Optimus 3D - From week commencing21st Nov. 21 for open models in Europe
LG Optimus Black - From week commencing Nov. 28 for open models in Europe
Thanks powerbart!
More: LG Facebook page
Android Central Newsletter
Get instant access to breaking news, the hottest reviews, great deals and helpful tips
Hopefully those phones won't suffer the same update woes as the Sprint Optimus S. LG needs new software developers.

Ditto! What a mess that was....I was one of the lucky one's that didn't have too many issues with it....Dunno if it was because I was rooted...

Errr .. LG have software developers!!?
Judging by their roll out schedule of updates - they have a small squad of over paid, under-monitored burger flippers!

I don't see whatthe big deal was about that. I don't even think it was lg's fault. If you flash roms and go from 2.2 to 2.3 if you don't do a reset your phone will bug out period. For alot of the customers I work with at sprint they tell me their optimus is running weird I ask if they did an update they say yes I reset their phone and it runs perfect after even better than before cuz gb is better. I don't think the update should've been pulled. Especially considering way more poeple have the evo and it went through the same exact thing when it got its gb update except it was worse cuz customers evos were bootlooping so we couldn't even back anything up before we did the reset. Then the evo started shipping with the update so everything was gravy after :] they gotta bring back that update

So that means hopefully new years for GB on the Optimus 3D in Canada and the US. The game converter for the 3D came out a month ago in Europe and still isnt over to these versions

As I have penned elsewhere, I am very happy with the hardware of the Optimus Black; it by far out-classes my most happily dumped HTC Desire HD; which was built like a house of play-dough! However, the woeful lack of updates is a sure mark of a company that, like HTC, wants my money; but cares little about the promises made at point of sale. As with HTC, I will not buy another LG product. I am likely to go over to the Samsung ship at some point soon - desperately seeking a well built, timely-updated, high spec device ... Galaxy Nexus maybe!?
Android Central Newsletter
Get instant access to breaking news, the hottest reviews, great deals and helpful tips
Thank you for signing up to Android Central. You will receive a verification email shortly.
There was a problem. Please refresh the page and try again.