LastPass free plan will become a lot more restrictive in March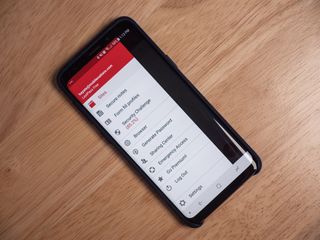 (Image credit: Android Central)
What you need to know
A LastPass change coming next month will force free users to pick what kind of device they want to use the service with.
You'll also need to use LastPass's paid plan to access email support.
The change to device types takes effect in March, while the support changes will start in May.
LastPass is rolling out a change to its free plans that will affect users drastically. Specifically, it'll limit the kind of devices users can run the app on from March 16th, 2021. Users will have to select their device type by logging into their account. Depending on which device you choose, you'll automatically be opted into the mobile or computer type. and they'll be offered three chances to switch before needing to choose or trade up to the premium plan.
To clarify, you could use two types of devices on the previous plan, now you can use an unlimited number of devices, albeit limited to one type in pre-defined classes.
LastPass describes (opens in new tab) the trade-off as such:
Sarah is a Free user with Computers as her active device type. She can use LastPass on her laptop, desktop and her dad's laptop (anyone's computer!), but she can't use LastPass on her phone, tablet, or smartwatch unless she upgrades to LastPass Premium, which has unlimited device type access.
Steve is a Free user with Mobile Devices as his active device type. He can use LastPass on his iPhone, Android work phone, tablet, and smartwatch, but he can't use LastPass on his desktop or laptop unless he upgrades to LastPass Premium, which has unlimited device type access.
Most free users will be upset, but there are a variety of other password managers to switch to in that case. Both Google and Microsoft offer free password managers in their respective browsers, and rivals like 1Password still have robust free tools.
LastPass's second change will also limit the kind of support users can access. From May 17th, 2021, free customers will no longer have access to email support, only being able to use the LastPass support center and LastPass community. LastPass will offer email support through May 16th, but you'll have to pay up after that by signing up for one of the premium plans.
Get the Android Central Newsletter
Instant access to breaking news, the hottest reviews, great deals and helpful tips.
I've been using KeePass for years. It is reliable, open source, completely free, and works on Android as well as PCs. The UI is a clunky compared to the paid products, but that is the cost of free.

I don't use it to fill in passwords on Windows only on my phone so I don't care about this. As long as I can use the app to look up my passwords I'm fine.

Lastpass was good, but ive been toying with other password managers. And now this news. Guess it was the right time. Plus there desktop extention changed the way it used to work and is more annoying now Time to check what else is out there.

I switched to Bitwarden this afternoon. Took about 5 minutes. Open source and the free tier is good enough for me, I don't need it to function as an authentication app. I have MS Authenticator for that. Although Authenticator is starting to get some of these features it doesn't do things like be able to easily generate a password or pass phrase or to store other types of info. Shame, I was a last pass user for years. I remember originally having to pay for it for the cross device sync. I think I made a one time payment for 4 years up front.

I did the exact same thing this afternoon. I had been using last pass for years. I've been expecting them to do it for a while now. Bitwarden doesn't seem to offer quite as many features, but should do the job nicely.

I can't believe this is even some kind of decision for people. It's $3 per month. Seriously , $3 / month for arguably the most important thing you can pay for. If you like it the best, just pay the $3 already. This boarders on silly at this point.

silly for someone who doesnt want to pay $3 to lastpass because there are dozens of other options out there that do more for the same price or even better for the same price. Like that one guy said Bitwarden. Because for only $10 a year.......you get the same features as Lastpass. Excuse me, i must be silly.

I guess you missed the "if you like it best" part. So if you do actually like it best, then yes, utterly silly. If you don't like it best, then why were you using it?

LastPass will loose a lot of users. For sure. Me included. Already prepared a migration plan.

Already started using Microsoft's password manager. Its disappointing because I really liked using LastPass but don't think it's worth the money when there are other just as good free password managers out there.