Large Android tablets are finally becoming fun to use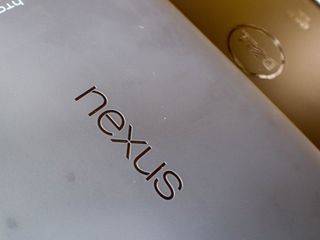 Android tablets have a long and storied history of not being very good. Despite dozens of options available to consumers, the overall experience — by which I mean third-party software, battery life, and hardware quality — has struggled. The combination of race to the bottom pricing and lacking software made the 7-inch tablet significantly more popular, and as a result the larger tablet market slowed for a while.
This year, things are on a noticeable upswing for Android tablets. Several manufacturers have released promising options, software has improved noticeably, and there's a roadmap for the future that makes owning a larger tablet something that makes sense.
In a former life, I was a server admin with a desire for the smallest form factor I could access a Linux terminal from. It's what turned me to Android in the first place, the G1 let me handle problems no matter where I was and that meant I could leave my netbook at home. When Samsung announced the first Galaxy Tab, I jumped on the idea but was quickly disappointed in the overall experience. I wanted something bigger so I could work and play, and I thought Motorola answered that prayer with the Xoom. Finally I had a nice big screen, a decent keyboard, and it was all exactly as portable as I wanted it to be. Somehow, I had worked my way back around to the netbook and managed to convince myself I was happy with this experience. I was even asked to write a book about it.
When the first Nexus 7 came out, I found it hard to get excited about the offering. It was miles better than the previous generation offerings from Samsung and HTC, but still didn't do anything for me that my phone wasn't already doing. Here we were, months after Microsoft had stolen the attention of the entire world with the original Surface, and Google was doubling down on what was basically a toy for watching Netflix and playing games. By the time Google was ready to update the Nexus 7, Samsung was trying their hand at a multitasking tablet with the Galaxy Note 10.1 2014 Edition. Unfortunately Samsung's handwriting and multitasking software wasn't nearly mature enough to compete yet, and no compelling keyboard ever came out for the device.
2015 has proved to be quite different. Google stepped up with HTC's Nexus 9 with an OK keyboard at launch, and similar offerings from Dell and Sony come together to create this group of premium tablets that deserve to be taken seriously. Software has slowly been improving as well, while Google's Material Design guidelines slowly take hold Dell and Sony have been working hard to make the battery on their devices actually last. We now have reasonably-priced hardware that easily competes with Microsoft and Apple in both design and functionality. More importantly, they are actually worth recommending to people.
Things are finally looking up for the large tablet, and if what we've seen in the Android M Developer Preview is any indicator we'll continue to see great things to support these devices. Features like Doze keeping an eye on your battery and making that tablet you have sitting on your tablet at home last for a week at a time instead of a day or two, or that nice new landscape notification drawer trick that follows your finger. Who knows, we may even see native multi-window support in Android in the not-so-distant future. Either way you look at it, Google finally has the foundation to make large Android tablets a compelling option for all sorts of users, and that's going to be good for everyone.
Android Central Newsletter
Get instant access to breaking news, the hottest reviews, great deals and helpful tips
I suppose that I'm happy to have missed the time of poor Android tablets, haha.
Last year, I purchased a Samsung Galaxy Tab S 8.4" as my first tablet and I really enjoy the user experience. As you said, it's a bit like a big phone (which was my original criticism with tablets until using one consistently). It runs like my phone, runs the same apps for the most part, same kinda functionality. But the killer feature? The significantly larger screen. Whether it's my 8.4" screen or something larger, that's why I use my tablet more than my phone when I'm not on the go. Reading (news, blogs, books, etc) is much better on the larger screen, especially on a device that I can still hold comfortably in one hand. Gaming on a larger screen is more enjoyable and, in fact, I do the vast majority of my Android gaming on my tablet, with a few "waste-a-few-minutes" games on my S6 when on the go. Having a device that's basically a larger phone is ideal for me, I find it less jarring when switching between the two. With the way that many apps sync online now, it's an easy transition. I can even text SMS messages from my tablet (my review: http://forums.androidcentral.com/samsung-galaxy-s6/543626-bf-s-weekly-ap...), there isn't much I can't do on my tablet, but it's a nicer experience with the larger screen.

Are there any other high-end tablets smaller than the Nexus 9 other than the Tab S 8.4? I love the tablet, but I can't deal with 16gb of internal storage.

I have a Note 10.1 (original) that I use for work and home. I usually get all week out of it, then charge up Sunday night, ready for another week. I think the big tablets would be more popular if active stylus support were baked in somehow, at least to more apps. Samsung's Note specific apps are pretty good, and I use S-Note more than anything for design sketches and meeting notes, with a little RepliGo for PDF markups. Never saw much use for a physical keyboard, not needed if you have good stylus support!

Went from original note 10.1 to tab S 10.5. Both tablets were great. This one has the best screen hands down, and I prefer it to the fiance's new iPad.

I have a Tab S 10.5 too. The thing is so top notch that sometimes I have a hard time putting it down. Android still has quite a ways to go before the bulk of popular apps are optimized for 10 in. Displays but it's getting there

Fun to use is one sentiment, but since I picked up a Microsoft Surface Pro 3 (with type cover keyboard and docking station), that replaced not only an Android tablet (OG Note 10.1), but an old Dell laptop as well, it became quite apparent (painfully so) how far Android is behind in software! I can do so much more with a Surface device than anything Android. There is no comparison! :(

I'm actually cautiously optimistic that the next windows phone flagship will be awesome. Window 10 is making me hopefull that someone besides apple will make products that just work together. Posted

Microsoft is about to bring it to a whole new level if they deliver

I hope Microsoft figures it out. I have a 1020 and 635 I kick around with. If the WP Dev preview is any indication, they are doomed. Everything is broken. I know, dev preview but man is it ever painful. Posted via the Android Central App

My experience exactly; purchased an SP3 and left behind the Transformer Inifinity and an Acer laptop. Then downloaded andydroid onto the SP3 fro my android fix.

I agree. My wife bought me a Surface Pro 3 for Christmas and it is my favorite computing device that I have ever owned. I had a Note 10.1 2014 and I gave it to a friend because the Surface was extremely better.

Got my SP3 for Xmas and completely agree. It's the best tablet/laptop I've ever had. It replaced both my old Gateway convertible and my buggy Nook HD+. Just wish I could boot into Android too for certain apps and features, but my Nexus 6 can usually fill the need. The Nook left a really bad taste in my mouth. It's so slow and completely unusable after their "updates" that I stopped using it before I had a replacement.

How much is the sp3? Posted via the Android Central App

They start at $799 for the base model (see link below). If you want the full laptop experience the type cover keyboard is an additional $129. https://www.androidcentral.com/e?link=https2F%2Fclick.linksynergy.co...

And don't forget the new Surface 3, which is a full Windows computer, for $499 (+$129 for the necessary keyboard.)
Even outside of Surface/Surface Pro, there are a lot of compelling (specced and priced) Windows convertibles available from the likes of Dell and Lenovo.

Google your killing me with the 6 inch phone... This ensures that I won't see all 7 inch nexus tablet any time soon Fml. I'm going with marshmallow via AC app.

I've been using my Nexus 10 since it first came out. And while apps have slowly gotten better, and the app switcher with Lollipop has made thing easier, the one feature that would make this perfect, at least for me, would be split screen apps. To me this should have been a feature that should have been added a long time ago. Posted via the Android Central App

The Nexus 10 has always been fun to use.

Amen Posted via Bamboo Moto X

True the tide is turning....but the lack of Qualcomm Processor based ones, and the fact that other than Nexus no one has been good at updates makes it a scary place. I want a sony one just for the PS4 compatability...However The price tag is nuts. Still looking for an updated Nexus 7. Maybe 1 inch bigger.

I just picked up a Sony Z3 tablet compact for $200 brand new at the base exchange.. I see they are still selling for 4-500 bucks everywhere else though. Awesome little tablet.

What are the odds the Nexus 10 gets Android M? Posted via Bamboo Moto X

Sadly I think we have seen our last major update. Hopefully I'm wrong.

I found the Nexus 10 to be great once they worked out the first round of bugs. I still use it as a secondary tablet. I'm on the Tab 12.2 as I really wanted a bigger screen. Even unrooted, the battery lasts all day thru heavy use. You can use most blue tooth keyboards for heavy typing demands. I almost never open a laptop anymore thanks to my tablets.

I held onto my Xoom longer than most, waiting for the next "big" thing. I found it in the Tab Pro 12.2. It's not just the physical size of the screen, or the amazing resolution and color. It's the 8 cores, 3 gigs of RAM, bountiful storage, and next-day battery life. My laptop is no slouch, but these days, it's gathering dust more often than not. It's even become my go-to for multitrack audio production and recording, thanks to its USB Host friendly kernel. With an OTG cable and a quality interface, it's a more portable solution for mobile recording than a laptop could ever be. My only concern is whether Samsung will see fit to rollout an update to this device, given the small user base. Fingers crossed. I love this thing.

I'm in the same boat. I love my GNP 12.2, but at this point it feels like an evolutionary dead end. Posted via the Android Central App

Meh. I'm still not sold on the large tab experience. The Nexus 10 was defective in the hardware, so I tried the Note 10.1, which was all over the map and too Touchwizzy. Went to the iPad Air 2 and with the new iOS multitasking and PiP announcements, I may never come back. Posted via Android Central App

I'm glad you like the air2. I hate our original ipad air. I should have made apple take it back, or give me a new one. It's been factory reset a half a dozen times, will get so bogged down at times it makes it painful to use, and I just don't find it to be very quick. I hesitate to call it lag, but things like the rotation animation just take way to long to complete. Posted

Have been happy with the Samsung Note Pro 12.2 and after the Lollipop update I am even happier. Samsung has done some good work to get optimised apps and content deals for this. I can't wait for Android M to arrive if the experience will get better!

I loved all of my Android tablets. They were never not "fun". I had the Samsung Galaxy Tab 8.9, an iPad 4, an LG G Pad GPE, an iPad Air, and a Samsung Galaxy Tab S 10.5. My Android provided a lot of enjoyment. From surfing the web, watching videos, and gaming, they were absolutely excellent. Looking back, my Android devices were the best tablets I ever had. Posted via the Android Central App

I've been enjoying my large tablet tab s 10.5 for about a year, phones are small and fidly Posted via the Android Central App

I bought a Tab2 10.1 and it worked ok but quickly fell behind current Software and has never been updated on VZW. I picked up a LG G pad 10.1 and its is nice (VZW LTE) It just got upgraded to 5.02 so I am pretty happy with it. I use an Apple BT keyboard that works pretty well with the G pad.

Saying that big tablets are making a return is just ludicrous. Where is the supporting data? There is none. The tablet market in general is a dying breed due to big phones. Even the iPad in on a downward spiral into extinction. Everyone here is simply trying to justify their wasted purchase. PS - I am not including convertible tablets such as the Yoga, Surface, into the same category as they're more aligned with laptops IMHO.

Assuming everyone is simply trying to justify their purchase is ludicrous. Where is your supporting data? The tablet market may be falling from its peak, but that doesn't mean there aren't many people who very much enjoy using tablets. I, for one, don't like giant phones. They aren't small or comfortable enough to use one-handed and they aren't big enough to replace my tablet.

Another vote for the Tab 12.2 Pro. Amazing tablet. 10" tablets look way too small for me now. Movies, books and comics on this thing are just gorgeous.

The LG G Pad 7.0 I have is not a bad device, it could have a better display, ram, and maybe some CPU, but it does pretty decent for what I wanna do on it. My Moto G has a better looking display. Only reason I have the tablet is an old lady sold it to me for half the price she bought it because she never used it lol (AT&T probably talked her into it) if I had the choice I would've wanted an 8 inch tablet, I also use an Asus Transformer Book 10 inch for when I need to have Windows to do something on, had an iPad for a while but got to where I wasn't using it and gave it to my brother lol Posted via my Moto G 2nd gen on Cricket

I'll never give up my galaxy note pro love the size more features will be great and an updated OS will be perfect it I hope it not a one time deal but every two years would be great Posted via the Android Central App

I had the samsung tab 2 7inch wifi tablet. Was my first one and it was ok, but when i got my note 2 i gave the tablet to my daughter.
Last fall i decided i wanted a tablet again and got the tab 4 10 inch and decided i really should have got the note pro, so i switched. Then i figured out i disnt really do anything on it except surf and netflix. I also decided that while i thought i wanted a bigger tablet, smaller fit me better so i took it back and got the tab 4 8inch.
Strangely enuff thats what i am happiest with. Something easy to carry and easy to hold. Ive thought about upgrading it since the edge contract is almost up, but it serves its purpose and i haven't had any issues with it. Just my two cents but the samsung tab's are great for people like me that just use it for basic stuff. And the prices aren't too bad. Posted via the Android Central App

I here you on the big sammy tab little tab . I got my tab 4 8 last year and love it carry it every where . Few month ago got a open box tap pro 10.1 for the extra screen size really loved it for a week . Then it starred filling kinda clumsy in the hand . Pick up my 8 in again and haven't looked back its the prefect size . I still have the pro just don't use it much .like goldy locks the 8 in is just right Posted via the Android Central App

I'm waiting for the next Shield Tablet with the Tegra X1. Hopefully it's good. Posted via Oneplus One.. For now.

For what it's worth, my Galaxy Tab Pro 10.1 is pretty awesome with CM installed . . . I was NOT a fan of the stock TouchWhiz nastiness. I also really liked my Transformer TF101, which still works

I am sporting a lovely Galaxy Note Pro 12.2 and love it, will have had it for a year in Aug!

Lemme know when the 15" Nexus tablet comes out. Ill be 1st in line.

I'd love to see a 2015 Nexus 7. I've decided that a 7" device is perfect for me, combining both tablet and phone.

I have Tablets galore, and they include Nexus 10 from December 2012, Nexus 7 2013, Samsung Note 10.1, and finally a Samsung Tab S. The Tab s is the latest and doesn't disappoint. It is the best Android Tablet that I have ever used. Head and shoulders above the Nexus devices. My second favorite device is my Note 10.1 2013, and then come the Nexus devices trailing badly. I have used these devices many times over the years, and I think that I can judge pretty accurately on their value, especially to me. I'm sure that someday I will have a better tablet than the Samsung Tab S, but likely not for a few years. I use my two Samsung devices mainly casting to my TV. They do a great job at that and have better battery life than the Nexus devices. They are more enjoyable and easier to use. The both connect flawlessly to their bluetooth mice, and while the Nexus 10 does begrudgingly, and the Nexus 7 usually does not want to connect to anything. Even with 5.1.1 on both of my Nexus devices, it is not adequate to bring me much enjoyment. One of the main flaws of my Nexus 10 is that it has the high resolution screen and I only have 1 meg of ram left at turn on. It has 2 meg included. My Tab S has 3 gig of ram, and that leaves more for it's operation. High resolution is nice, but the devices should have at least 3 gig of ram. I am really sold on the 10 inch or higher android Tablet, but any further devices will likely be Samsung ones. I watch a lot of You Tube with my devices and having a good seamless operation makes for a good experience, and the Samsung devices provide that. The thing that will provide the frosting on the cake is when they can mirror to the TV using the Chromecast device.
Android Central Newsletter
Get instant access to breaking news, the hottest reviews, great deals and helpful tips
Thank you for signing up to Android Central. You will receive a verification email shortly.
There was a problem. Please refresh the page and try again.