Kaspersky Total Security vs McAfee Total Protection Which should you buy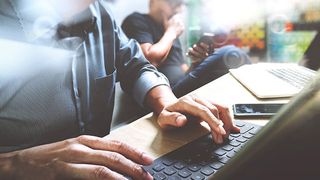 (Image credit: Kaspersky Labs)
McAfee Total Protection
McAfee is excellent at stopping malware on all devices. It includes parental controls and file encryption to keep important documents, images, and videos safe from ransomware. It also has a VPN, ID theft protection, and protects cryptocurrency accounts.
McAfee Total Protection
Compatible across devices
ID theft protection
Bitcoin protection
Autorenewal required for some features
Expensive after the introductory price
Slowdown on mobile devices
Kaspersky Total Security
Kaspersky is fast at blocking threats on both computers and mobile devices. Its parental controls are top-notch, as is its file encryption, webcam monitoring, and VPN. The best part is it uses minimal resources, so it doesn't slow down your system as it protects.
Kaspersky Total Security
Uses minimal resources
Virtual keyboard
Has a VPN
Not recommended for government employees
Both Kaspersky and McAfee are excellent choices for malware protection and some of the best antivirus software choices out there, and it comes down to personal preference when choosing one over the other. However, McAfee Total Protection does have a couple of features that aren't included with Kaspersky Total Security. Here is our breakdown of these two great programs.
Side-by-side comparison
For the most part, McAfee and Kaspersky include the same level of protection and number of advanced security tools in their Total antivirus software. However, some of these features are only available through McAfee if you opt into its autorenewal program, a caveat that Kaspersky doesn't have. Here is a breakdown of the essential features of each security program. The overall protection score reflects the results of third-party test labs, such as AV-Tests and AV-Comparatives, along with our in-house test results.
Swipe to scroll horizontally
| Header Cell - Column 0 | McAfee Total Protection | Kaspersky Total Security |
| --- | --- | --- |
| Protection score | 95% | 98% |
| Firewall | ✔ | ✔ |
| Safe browsing | ✔ | ✔ |
| Password manager | ✔ | ✔ |
| Parental controls | ✔ | ✔ |
| Webcam monitoring | ✔ | ✔ |
| Encrypted storage | ✔ | ✔ |
| Virtual keyboard | ❌ | ✔ |
| VPN | ✔ (with autorenewal) | ✔ |
| Safe banking tools | ✔ (includes cryptomining protection) | ✔ |
| ID theft protection | ✔ (with autorenewal) | ❌ |
| Introduction price | $40/ year | $50/ year |
The good and the bad of McAfee Total Protection
McAfee Total Protection stopped all the threats used in our in-house protection tests. These included Trojans, rootkits, viruses, ransomware, and phishing schemes. It also was excellent at blocking websites that are known to harbor malicious downloads and links so we couldn't accidentally become infected. Other testing labs received different results, but overall, McAfee is 95% effective at stopping all kinds of malware.
This advanced security program works on both Windows and Mac computers, and also on cell phones. It has parental controls that are great at blocking dangerous and inappropriate content and lets you place time controls on when your kids can use apps, or be online. The webcam protections ensure no person or program accesses your webcam without your permission. Other security tools included with McAfee Total Protection are a firewall, password manager, and file encryption to keep important info from being swiped and held hostage by ransomware.
When you bank or shop online, McAfee enables additional shields and protections so your personal and financial information can't be swiped. And McAfee has security tools specific to cryptocurrency accounts, like Bitcoin. In fact, it is one of the only antivirus software that includes protections against cryptomining.
McAfee Total Protection has a VPN. This lets you work online without adware, tracers, or other tracing programs following your online movements, or recording your browser histories. McAfee also includes identity theft protection that monitors the dark web for your physical or digital identities being sold or used for fraud. While a VPN and ID protections are great tools, McAfee only gives them to you when you've agreed to its autorenewal program. To begin using McAfee, you are given a sweet deal with several user licenses and keycode to protect 10 devices at once. And it doesn't cost a lot, either. However, the renewal price may be as much as five times the introductory price, so be aware of this cost before you agree to have your subscription automatically renewed.
The whole scoop on Kaspersky Total Security
Kaspersky Total Security consistently scores high for malware protection. It stops most malicious files before they can start downloading and will automatically scrub most threats clean of your system rather than placing them in quarantine first. Even ransomware is stopped quickly in its tracks before it can compromise important documents and files. As an added layer of security, Kaspersky has file encryptions and a secured vault, so even if ransomware was able to break onto your device, your files will be safe.
The parental controls included with Kaspersky Total Security are some of the best. They are so easy to use and can track your children when installed on mobile devices. You can set a time limit for when they can be online and for how long each day. And it includes a long list of preset category filters. Simply click on the category, and Kaspersky will stop your child from viewing content or accessing websites under that category, including pornography, drug and alcohol, and even gaming sites.
Kaspersky includes a VPN with your subscription to Total Security. This will keep your online history private and cut down on annoying ads that are created based on your products and services you've searched for. You also get a firewall that watches your internet connection for hackers or other threats trying to access your information through the Wi-Fi connection. This is especially helpful when connected to public Hotspots.
Another unique tool included with Kaspersky is its virtual keyboard. This lets your enter passwords, financial information, and other personal data online while it's shielded from keyloggers and internet snoops. Kaspersky doesn't have identity theft monitoring like McAfee does. But Kaspersky uses fewer resources, so you won't experience any slowdown.
While Kaspersky can be trusted to provide excellent malware protection, government employees have been asked not to use this program on any of their devices, including personal computers and mobile devices. It was suspected that Kaspersky had been using its program to spy on government agencies and filtering collected information to the Russian government.
While the U.S. government has never confirmed it, and no sanctions or other disciplinary action was taken against the company, government agencies stopped using Kaspersky. The government has asked its employees to do the same to protect any sensitive information that may be on their own devices.
Why McAfee surpasses by Kaspersky
While I prefer Kaspersky over McAfee, placing them side by side shows that McAfee offers more advanced security, including identity theft protection. However, Kaspersky doesn't use as many resources or cause noticeable slowdown, especially when installed on mobile devices.
Both programs include a VPN, though McAfee does require you to be part of its autorenewal program, first, to use it. Both also have file encryption, webcam monitoring, and safe banking tools.
What sets McAfee apart from Kaspersky is its cryptocurrency protections. Also, McAfee hasn't been banned from being used by government agencies or its employees, which also gives it a slight edge over Kaspersky.
Best overall
Online, cryptocurrency, and identity protection
McAfee protects you from online threats, including malware, cryptomining, and identity theft. It includes file encryption.
Fast protection
The silent guard against internet threats
Kaspersky doesn't cause slowdown on your devices as it stops malware, hides online movements, and protects your children.
Be an expert in 5 minutes
Get the latest news from Android Central, your trusted companion in the world of Android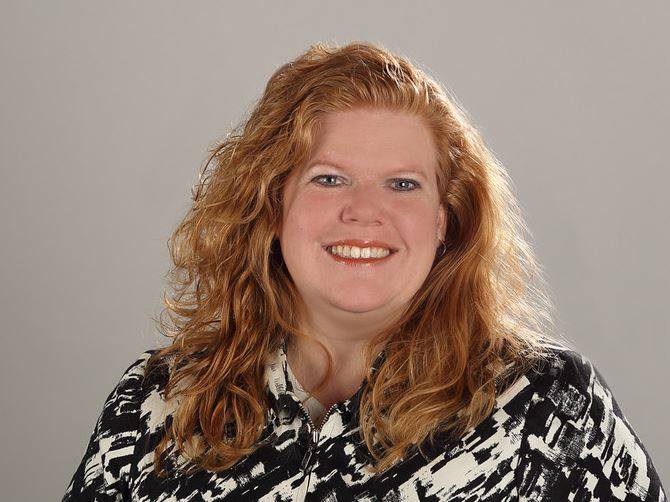 Nikki is a commissioned editor for Future Plc covering internet security including antivirus and VPN. With over 18 years of research and writing experience, and 11 years of testing and reviewing internet security solutions, Nikki knows how to dive deep to get the information consumers need to make better buying decisions. She is also a mom to 10 children, and personally uses many of the products she reviews to ensure the safety of her own family.