It's a broken company [#acpodcast]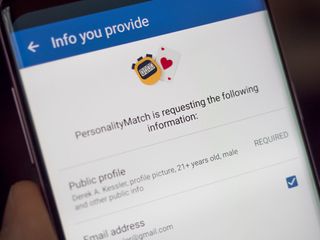 Alex Dobie and Jerry Hildenbrand join Daniel Bader to chat more about the Huawei P20 and P20 Pro and the Neural Processing Unit that's baked into the Kirin processor. They also read and respond to several listener emails about Chromebooks vs. iPads in the classroom.
Next up, they discuss Galaxy S9 battery problems and differences between Exynos and Snapdragon processors that Samsung is using in different markets. Along the lines of Google DNS, Cloudflare has launched a DNS service called 1.1.1.1 that's meant as a faster and more secure alternative to your ISP's DNS registry.
Ending on a dumpster fire, up to 87 million Facebook users' data was shared with Cambridge Analytica. Facebook is making some changes and improvements to it's data sharing policies, but should Zuck have to fall on his sword?
Listen now
Show Notes and Links:
Active shooter at YouTube HQ wounded three before killing herself
How does Apple's new push for the education market compare to Chromebooks in the classroom?
Up to 87 million Facebook users' data was shared with Cambridge Analytica
Sponsors:
Thrifter.com: All the best deals from Amazon, Best Buy, and more, fussily curated and constantly updated.
GameStash: Hundreds of awesome games on your Android phone. Try it free for 14 days!
Yes! The boys are on point with the weeklies, kind regards Richard U.K

Just subscribed to the podcast.
Very informed debates.

The AC podcasts are always great.

Why is the FB Cambridge Analytica scandal labelled a breach? The public facing information on a profile was scraped in mass qty. No data was leaked or breached.

Great discussions about Facebook and the states of Exynos and Apple's A-series. The podcast really is the best part of this whole site.

Great listening !!! Missed Andrew. Daniel, Jerry and Andrew is the perfect podcast team in my opinion.

It's still a broken podcast app on my phone. I have to play the podcast through the browser. Last podcast in the app is months old.

I don't think they post them there, pod kicker and Pocket cast show them.

Please remember everyone that listens to your podcast is not liberal so stay away from politics please. As example you imply that FB helped Trump..hmm why did you forget to mention that FB GAVE the Obama campaign access to the data in 2012 for FREE without OUR permission! Al
so if you bothered read Trump only used the data during the Primary not general election. Here is some nice info for you. Carol Davidsen, who served as the Obama campaign's director of data integration and media analytics, tweeted Sunday that Facebook allowed the campaign to access the data "because they were on our side."
One more thing good old Daniel Bader actually sound mad when he yelled and they want to prosecute Hillary. Again if you listened or read something outside of NPR you would know that she bleached and then smashed the hard drives that contained emails that were UNDER SUBPOENA. Again we know folks on the coasts politics we don't listen to hear that!
Android Central Newsletter
Thank you for signing up to Android Central. You will receive a verification email shortly.
There was a problem. Please refresh the page and try again.