Ingress update lets users submit portal locations and information fixes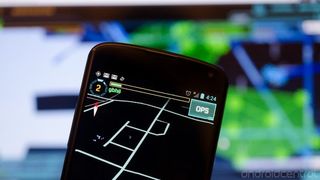 Ingress has just been updated today to give users the ability to submit and update portal location information. For existing portals, players at those portals can now submit new photos that they feel better show the location. You can also now submit suggestions for improvements to the portal name, description or location information. For areas that users think would be good portal locations but aren't yet, they can submit a photo and information for consideration to open a portal there.
The update also claims to improve GPS location accuracy and stability, along with a host of nondescript "bugfixes and performance improvements". If you're a hardcore Ingress player, this will be an update to get. You can grab an update or download of the latest version from the Play Store link above.
Get the Android Central Newsletter
Instant access to breaking news, the hottest reviews, great deals and helpful tips.
Andrew was an Executive Editor, U.S. at Android Central between 2012 and 2020.
You can also submit changes and/or corrections to Portals you have keys for even if you're not at the Portal; similar to the remote Resonator charging that was added in the last update.

And to think I still don't have an invite...

Cannot wait to complete my training tonight :)

I have Ingress and I have to say I enjoyed the game at first but now it just feels like a grind with no end game other then to keep retaking the same portals. Are they planning on having something happen at some point? The storyline was neat at first but now its just not holding my attention and I still have a lot of portals near me so it wasn't for lack of finding a way to play.

I had the same feelings. Played it for a couple months and then got tired of taking and retaking portals. A "grind" is a perfect description. I stopped playing last month.

Updated last night. Went out this morning on my Sprint Galaxy Nexus on JB4.2.1 and still having the same issues of it working the first few minutes but then afterwards it either wont collect XM or show the map, OR when remote charging it says that it charged the resonators but doesnt show the animation and then really doesnt charge anything. I have to basically wait 5 minutes, reboot the phone, then I can play 100% for the next few minutes. Anyone know why? I haven't seen any settings to change that might affect this, so I am assuming it is just the game itself as it is still in beta.

The only time I've had issues like that is when my signal was lost or switching from say 3G to 4G. I didn't have to reboot my Droid Razr but sometimes I had to turn on Airplane mode to get it to work properly although this was not often.

I have not seen the improvement in GPS location, in fact it's been worse since I updated. I've also noticed that there appears to be a greater lag when picking up XM vs. when the server sees it. Routinely today I'm getting the ability to "Hack" (button is highlighted), and then the error "Need more XM to Hack", and then the second hack works. This is a new issue since the update. I haven't tried the portal submission features of this new version. I have 30+ portals still waiting approval from over the last 5 months. They don't need new ways to submit portals, they need new ways to process and provide feedback on portals already submitted.

I second that...my GPS performance has been worse as well. I also have had issues where there are 7 resonators on a portal but I can't add an 8th because it says there are already 8, but I can't link because it says there aren't 8.

Still waiting for it to come out of Beta and be open to all. I also still think they should put it on iOS, and have Apple devices be the "enlgihtened" and Android devices be the resistance.

My GPS is working greatly. Love the new update!