Indian regulator investigates Google over manipulation of search results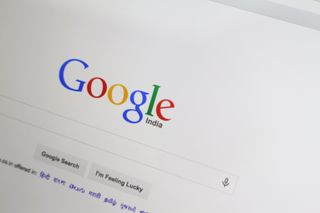 Prominent internet companies in India, such as Flipkart and MakeMyTrip, along with global giants Facebook, Microsoft and HERE have raised concerns over Google's manipulation of search results, alleging that the search engine was ranking its own properties as well as its ad partners above its rivals.
The findings of the probe — conducted over the course of three years — have been submitted to the Competition Commission of India, the country's competition regulator, as well as Google. While the results and comments made by the companies are not public, the Economic Times was able to obtain a copy of the inquiry, which involved comments from over 30 internet companies across varied categories.
In the inquiry, Flipkart mentioned that its search ranking has a "direct correlation" with the amount of money spent on advertising on Google, while MakeMyTrip said that the search engine was trying to "cross-sell its own products" by surfacing links leading to Google's flight and hotel booking services.
Meanwhile, Google responded to the publication, stating:
Google has until September 10 to respond to the concerns raised by the commission, following which the CCI will hold hearings to determine if the search giant broke antitrust laws in the country. If found guilty, Google will have to make changes to its business practices, with the possibility of incurring a fine of up to 10 percent from its Indian business. Google can also seek an extension on the deadline, giving the company more time to deliberate over its response.
This isn't the first time Google has faced anti-trust trails, with an anti-trust investigation by the FTC resulting in the company changing its policies on advertising and licensing of standards-essential patents. The EU is also conducting an investigation of its own over alleged rigging of search results, which could lead to a potential fine upwards of $6 billion.
Source: Economic Times
Harish Jonnalagadda is a Senior Editor overseeing Asia at Android Central. He leads the site's coverage of Chinese phone brands, contributing to reviews, features, and buying guides. He also writes about storage servers, audio products, and the semiconductor industry. Contact him on Twitter at @chunkynerd.
Flip cart is right, but that has been Googles model since forever. That is not new. They built the entire business out of paying to be higher on the search rankings. The others may have a legit case but it is hard as hell to prove. Is google directly putting their stuff ip top? Maybe. Could it be that they know the formula that the search engine uses? Or is it that they know a lot about SEO because, I don't know, it is what they do? Microsoft had better tread lightly here because bing could be next. I shudder to think how much money we threw at Google back when I ran an ecommerce company. If I would have taken a years worth of ad words buys and bought stock... S-Pen goes *** click ***

It could be different in India but it is definitely not the case in US/UK. It's also a rubbish idea if google did it. The best thing for google to do ( from a business perspective) is to lower h you down the organic search of you spend money on ads. That way the ads get more clicks and it avoids searchers clicking on the organic link for which Google don't get paid. The only reason to raise you up the organic search would be as a sales promotion to sweeten the deal and, of course, they don't do that as it would be suicide for their business. Sure they change their algorithm and sure they blacklist seo spammers, but there is no evidence they manipulate the individual search entries higher for money. ( this doesn't include their knowledge engine and ad slots) Posted via the Android Central App

I await the usual comments about Google being an American company and fuck the rest of the world ; they're just jealous, etc.

I cannot see how that plays into it. If you want to play in somebody else's sandbox, you gotta follow the rules. Anyone who states otherwise is pulling a trump S-Pen goes *** click ***

I agree. Posted via the Android Central App

Yeah, I do not always agree with the rules but they are the rules. No different than companies doing business in the states. Posted via the Android Central App

That's partly it, but then there's Microsoft who totally is jealous and has done everything in their power to remove Google's source of income while at the same time completely copying them in almost every way in look and feel on their search engine, just like Yahoo etc. This is why I'll always not like Microsoft. Google is changing the worldscape, yes they also are about profit, but they also are about giving back, changing the world not just for the rich. If Microsoft bing was the number one search engine do you think they'd ever offer their office products for free? Do you think they'd make a company like Google Fiber and offer reasonable Internet rates at crazy speeds? Would they try to do so many products that help others who can't afford certain things? Would they be so generous? Would they have a work environment where people are happy to be in? Would they offer something like Android free to the others so they can try and flourish? If not for Google we would be living in a draconian phone world with nothing but Microsoft and Apple as the only two choices with no freedom on the phones whatsoever. Yahoo and bing etc would be complacent. This isn't about search engine placings, this is about so much more for most companies. I believe most companies like Microsoft are also like Verizon, AT&T, Big oil companies, etc, and that's that they're evil and greedy. They are about complete 100% greed. Whereas Google is about profit, but at the same time they're also about giving back to the world. They are the most unique company of their kind in this day and age that is this powerful and they've help change the world in many different ways that other more greedy companies would never do. Do they collect information and use that to sell you things that you may want and etc? Of course so does everyone else. Facebook being on here is just a joke.
It's just what they do with the power that they have is what makes them different. Posted via GS6 Active - aka GS6 M.E. (Manly Edition)

Come on, calling companies evil and greedy is getting old. Tired of hearing it, and if you think Google is some kind of Saint you have your head in the sand. I'm certain they would try and bend some rules to increase profits just like the other guy. Posted via the Android Central App

You forgot Walmart and Comcast Posted via the Android Central App

I'm just saying they wouldn't do what Google does for the masses that's all. Not saying they're perfect, just saying that their bullseye isn't the same as Verizon, Comcast, Time Warner Cable, or Microsoft. Which is to offer you less for more and more with 0 interest in your concerns. Cable companies for example should NOT be allowed to sale TV and internet. Total conflict of interest as they start to charge more for internet than TV. They wield their power for zero good. Posted via GS6 Active - aka GS6 M.E. (Manly Edition)

I stand with Google! FTW!!!! Posted via the Android Central App

Their search engine, their rules. Posted via the Android Central App

Except that's not how the real work works. --- This message brought to you via the sarcasm keyboard available for download at the Google Play Store.
LG-G2 on Lollipop.

How it works is billions of searches a day use Google because they simply like Google and the rest, like Microsoft hate that. When I search Google it's very obvious to me which links are paid and which are not. Of course ANY search engine is going to put paid links up top. That makes total sense. This is about the fact that those other companies want to get rid of Google's main source of power, and in return get them to stop offering free amazing services like Google maps, office software, etc, oh..and the big one.....Android. Posted via GS6 Active - aka GS6 M.E. (Manly Edition)

I don't even know if search engine ranking buys are the main source anymore. I think if you break that part away, and add up what is left, it wouldn't be. Check out the new Nexus! https://youtu.be/u3uFOavLo_w, not a Rick roll

There are billions of searches a day on Google because it is the default search engine on most phones and tablets. It is even the default search engine on iOS because Google pays Apple for it to be there. Most people aren't interested in changing the default search engine or even realise that you can do it. Google is not a charity, it is a massive money making machine. The fact is that Europe, China and now India all have concerns about Google misusing its power. Someone posted above saying if you want to play in Google's sandbox you need to follow Google's rules. The same can be said for Google, if it wants to play in Europe, China and India it will have to play by their rules. Posted via the Android Central App

I think there are more pressing concerns to deal with in India. I love shopping on flipkart but the Android app needs to be improved. Posted via the Android Central App
Android Central Newsletter
Get the best of Android Central in in your inbox, every day!
Thank you for signing up to Android Central. You will receive a verification email shortly.
There was a problem. Please refresh the page and try again.