Huawei's Honor line sees massive surge in sales over last year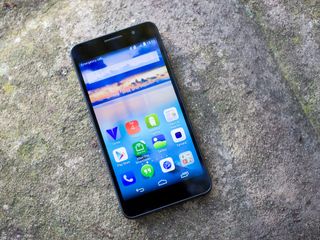 Huawei's low-cost smartphone strategy appears to be paying off. According to a new report, the Chinese manufacturer has increased sales of its Honor lineup from 1 million to 20 million units in one year, which no doubt contributed to its rise to the fourth largest smartphone seller in the world.
According to Reuters, Huawei has managed this success through adopting an online-only approach coined by its smaller rival, Xiaomi:
This online approach is something that Huawei sees as a boon to reduce costs in the competitive low-cost smartphone market:
Source: Reuters
It's going to be a close 2 man race next year as the top Chinese OEMs. Huawei or Xiaomi?
I like Xiaomi because of their brand name and nice designs but I prefer Huawei because they keep a little more stock and better specs despite the higher prices.
Posted via the Android Central App

Huawei more stock? It has a heavy skin on it aswell! Also I'm not really sure what you mean about higher specs? Posted via the Android Central App

Check out the mx4 pro and the Honor 6 plus. They're monsters. Kickass specs and design. They've already closed in at half the price. Can't wait til North American carriers start to pick them up I hope. Huawei does dual cameras right. Meizu with Sammy's octacore is beating the note 4 in benchmarks with its own chips and a quality 2k screen 3350 mah battery and z3's camera module. These things are no slouch. Posted via the Android Central my Rogers Note 4

I'm thinking to pick up the honor 6 plus, but no tmobile lte support is almost a deal breaker. not sure if it works with hspa+ either.

Do these guys ever update their software or is what's on it when you buy it the latest you will ever see? Posted via my Motorola Startac

Updates are rare. And you can negate the heavy skin with an aftermarket launcher. Posted via "the Contest-Won" Sprint Galaxy Note 4

They do update their honor device Android OS version if not powered by Mediatek, finger cross hopefully got Lollipop for Kirin SoC. But I do prefer Xiaomi Qualcomm based device which is more community custom ROM support. Posted via the Android Central App

I have 2 Huaweis at home that NEVER got any update. Never again.

Will the Huawei Honor 6 work on AT&T LTE? Not up to speed on what FDD LTE is. Posted via the Android Central App

My phone sold on Ebay before my new phone arrived, so I picked up an AT&T GoPhone by these guys for cheap at Walmart. I'm pretty impressed... full LTE and a fast little sucker. Unbelievable what you can get for just a little money these days.
Android Central Newsletter
Thank you for signing up to Android Central. You will receive a verification email shortly.
There was a problem. Please refresh the page and try again.