Huawei-made Google tablet with 7-inch display slated to debut later this year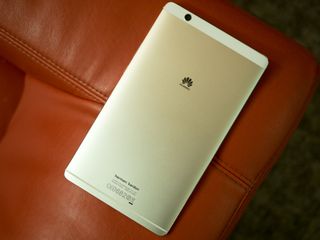 Google is reportedly set to unveil its 2016 phones on October 4, and it now looks like the company has plans to launch a tablet as well. According to the reliable Evan Blass, Google's tablet will feature a 7-inch display along with 4GB of RAM.
Google's Huawei-built 7-inch tablet, with 4GB RAM, on track for release before the end of the year.Google's Huawei-built 7-inch tablet, with 4GB RAM, on track for release before the end of the year.— Evan Blass (@evleaks) September 5, 2016September 5, 2016
The Android tablet segment hasn't fielded great products of late, with the exception being Samsung's Galaxy Tab S series. The South Korean vendor was able to differentiate its products by offering the ability to run multiple apps simultaneously through Multi Window on TouchWiz. The feature is now baked into Nougat, and should make devices like the Pixel C — which was let down by software — much more usable.
As to what we can expect from the 7-inch tablet, it is likely Huawei will stick to what it knows best: great industrial design with excellent build quality. If the 8.4-inch MediaPad M3 is any indication, the upcoming Google tablet will be a looker.
Rumors of a Google tablet have been making the rounds for some time now, and with the search giant also set to launch two own-branded smartwatches later this year, we're in store for a lot of exciting products. October 4 event is slated to bring new phones, a 4K Chromecast, and Google Home, and we may also see the 7-inch tablet make its debut.
What would you like to see from Google's 7-inch tablet?
Get the Android Central Newsletter
Instant access to breaking news, the hottest reviews, great deals and helpful tips.
Harish Jonnalagadda is a Senior Editor overseeing Asia at Android Central. He leads the site's coverage of Chinese phone brands, contributing to reviews, features, and buying guides. He also writes about storage servers, audio products, and the semiconductor industry. Contact him on Twitter at @chunkynerd.
Very. Please have an LTE version too.

Bring it on.Awesome stocking stuffer.

64Gb storage minimum so I can actually load it with apps, SD support would be nice but since it's a Google product that won't happen.

Why should it have that as a minimum when some people don't need that much storage? I agree 64 should be an option but there's no reason for it to be a minimum.

At this time in Androids life 64 should be minimum, without extra cost, things are a lot cheaper now from the time first phones and tablets with 64 were made, we should be pushing for that not hoping we stay with 32 forever.

I have a 64GB Nexus 6 and I am using 11GB right now. Not sure what to do with the rest of the storage.

Ha ha with 4GB of RAM - as much as the Galaxy Note 7 and LG V20 - why not go with 64 GB of storage? Even the new Chromebooks are going to have 64 GB of storage, and Chrome OS is supposed to be a cloud/web centric platform! So there is no reason to ship a tablet that has less storage than a cloud device.

I can think of one really good reason. Some people don't want and won't use that much storage.
I remember when people used to like choice. I'm not sure what happened to that.
And I'm not sure if you're aware of this or not, but RAM and storage have nothing to do with each other

"Some people don't want and won't use that much storage. .... I remember when people used to like choice." Offering that choice costs money. It would take a lot of money to manufacture and stock devices with 16G/32G/64G/128G/256G RAM. And as Nexus tablet devices don't sell as much as, say, iPhones, Google and their hardware partners would lose a ton of money on SKUs with storage options that few people buy. As a result, you maximize your profits by offering storage options that satisfy the largest amount of people. Samsung is doing the same. They used to offer a bunch of storage options on their phones. Now, to save money, they only offer a couple of storage options. People who want to pay for less no longer have that option, and people who want to pay for more have the option of getting an SD card. Choice is only good for the consumer if the manufacturer doesn't lose money by providing it. And as this device will not support SD cards, the best option is to offer as much storage as possible for those who want it.

256G RAM.??? I keed, I know you meant it for storage.

As much as I loved the original and revised Nexus7, I've actually gotten really used to the 4:3 aspect ratio of the Galaxy Tab S2, so ... as MUCH as I would love a new Google tablet, I will wait and see what they end up doing with it.

I have the original seven inch Galaxy Tab S and love it. When I saw the new Tab S2 I thought I'd take a look, but I'm not sure I like the new aspect ratio. I use mine for casual surfing and some social apps, but most of my time is probably spent reading using either Nook or Overdrive apps. I haven't used the S2 so I don't know if I'd like it or not, but my first thought is I like the narrower aspect ratio of the original Tab S. What do others think?

I want to see a flagship phone quality camera and phone calling capability. In other words like Samsung Tab S2 I want the option to use it as a bloody big phone.

A black color option. Posted via the Android Central App

Yes, Thatguy, we know that your uninformed opinion is that android tablets won't sell, so there's no need for you to make that comment

LOL, beat him to the punch.

Looks like Chrome OS is going to be for devices with screens bigger than 8' going forward.

Huawei's design seems to work on phones well. But from what I've seen from their tablets, not so much.

Hmm, this will be interesting, wonder if it will be a Kirin or Snapdragon processor.

Google always uses Qualcomm unless there is a good reason not to. With the Asus Nexus Player and the HTC Nexus 9 in 2014, the "good reason" was that Qualcomm did not have a 64 bit SOC ready yet, but they still needed to debut devices with 64 bit hardware to demonstrate that Android supported 64 bit operation and to give developers devices to use, so they went with an Intel 64 bit SOC for the Nexus Player and an Nvidia 64 bit one for the Nexus 9. But even there, for the Nexus 6, they chose to use a 32 bit Qualcomm SOC rather than a 64 bit Intel or MediaTek one. Now that Qualcomm SOC's are again the best ones available to them, that is what they are going to use.

They used Nvidia for the Pixel C as well. I think it makes less if a difference on the tablets as it does on a phone, since Nvidia CPUs don't always play nice with all signal technologies (IIRC they had issue with LTE in the early stages).

I'm typing this on a Pixel C. My bet is that they will use a Tegra X1 processor as Nvidia *probably* have plenty of them available at a reasonable cost, as they have a contract with TSMC for a certain volume of 20nm wafers. Performance, especially with the GPU, is superior to any QC offering. And the Pixel C gets 10 hours of battery life with an brilliant screen, so that shouldn't be an issue. Google "always use Qualcomm" for phones because they are literally the only choice for the US market. Qualcomm have a monopoly on cellular modems. If a phone doesn't come with a QC chip, the manufacturer almost certainly pays QC royalties, at least in the US. QC is in hot water in a number of countries due to this, and is being sued by various public and private entities for illegal trade practices. We might get *really* lucky and get a Tegra X2 (Parker) chip instead. Now that would be awesome!

I just need to know when I can pre-order it

They didn't even announced officially yet.

I've been craving a new 7" nexus like tablet. I traded my original 2012 n7 in for my Galaxy Tab S2 9.7" last year. I love the bigger form factor yet I miss the portability of the 7" tablet. I want something I can carry in my back pocket or my camera bag.

I want a nice N7 2013 replacement at a decent price.

I concur. My N7 won't update. Would love a 7 inch replacement.

Nice. My 2012 is showing its age.

A Nexus/Pixel version of the Media Pad would be nice.

Hopefully it looks NOTHING like the tab pictured...

Leaking reliably, let it include a stylus a stock one

Make this JUST like the 2013 Nexus 7 with front firing speakers, QHD and beefy specs and I will throw my money at you. I have 3 Nexus 7's and on all 3 the charging ports are borked, so I have to wireless charge it and that takes forever.

And minimum 64 gigs of internal storage if there's no SD card support and we know there won't be.

I've had a Nexus 7 (2013) for over two years and I've only plugged it in twice, all the rest has been Qi charging.

Except with software that's no complete ass

This news makes me happy, my Nexus 7 2013 has been showing its age the past few months... The options in the same form factor are very slim, and pretty much non-existent with LTE, so please let it have that too.

My brother is going to be really excited for a new option in the 7 inch range

Tell me more about your brother

You saw my comment I see lol. I try to stay civilized in the comment section. :)

I think he was laughing with me. Not your creep comment. My comment was just a joke on the fact that nobody really cares what his brother is going to do. =P

Not really following here.... Anyone who's tablet sweet spot is 7 inches would be excited about this....

Bless your innocent soul haha!
7 inches is definitely the sweet spot

Let me tell you about my brother. Bang bang. That was a nexus too.

Hope it has front facing speakers. Otherwise not good. And wireless charging and active pen would be great also.

Agreed, that is the one thing I don't like about my 2013 N7, the speakers are horrible. They're positioned right where your hands go in landscape mode, and even then they're not very loud. I've had several phones with louder speakers, and they have less room to work with. So bring em on!

I don't think this is just going to be a stocking stuffer. I bet it'll be a little pricey.

Too bad Samsung stopped making Note tablets. The Note 8 was awesome but now it's a little slow.

nice now there's 10,001 tablets to choose from.

A bigger screen would be nice.. how about a Nexus 8?

No. 7 inches is perfect. :)

I need that!!! I hope there will be a LTE version so I can continue to Binge On at work.

I have a Nexus 6p and am very happy with the build quality. Since hearing about chromebooks running Android apps I would rather have Huawei make a nice Chromebook.

Since Huawei tablets usually include phones, my hope is that this device is actually a 7" Nexus smartphone set for Project Fi use. If so, then I'd have a Moto Nexus 6 replacement. Yeah!!!

I'm super excited about this!

Google's tablet strategy is to damn sporadic. I'll stick with my iPad.

I use my N7 2013 every day and have been praying to the tech gods each night for a new google 7 inch tablet. For those of us who love reading, the 7-inch tablet is perfect, and you don't have to switch between devices when you need more premium specs for other activities. I'll tithe to google the second it's released.

Hope they do a new larger screen too. 7 inch split screen multitasking? Wont look great imo. Excited though as a media device. Especially if priced similarly to the Nexus 7......

Got to admit. My Nexus 7 2013 has held up well and The Marshmallow update polished a 3 year old tablet to the point that there was nothing on the market in this size that would have made me upgrade to. Now that a 2016 model is getting released somewhere down the pipeline, my wallet is getting that 'oh crap, here he goes again with his impulse buying' but since I own the 6P, i'd be very interested in a Huawei built tablet to replace the 2013 version. If only it would include a micro-sd slot which we know Google hasn't been too receptive to up to this point. Still, project-fi LTE compatibility, 2016 specs, and a decent, competitive price will get me to seriously consider it. Who am I kidding. I'm already looking for the pre-order page.

About 2 more inches in size (9 inch tablet), 64 MB or 128 MB memory & micro-SD slot.

I'd like them to pop a sim slot in it and call it a phone

I guess I am just kind of baffled as to how there is going to be much widespread interest in a 7" tablet these days. AND YES, I freaking get it. There will be human beings that will want this and buy it. I am not saying that there will not be one single person on the planet that will even consider buying this. It just seems to me in a landscape where most phones are at least 5", a 7" tablet isn't going to make a lot of sense to many out there. But I guess judging from Google's prior tablet attempts, they don't care all that much for making one that will push higher sales figures. It's just making a tablet for the sake of making one.