HTC releases unaudited May 2012 revenues, revises Q2 revenue guidance down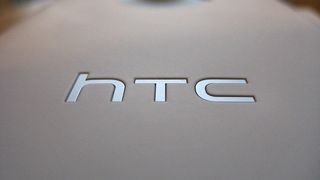 HTC's bumpy 2012 financial performance continues, with today's announcement of the Taiwanese manufacturer's unaudited revenue numbers for May 2012. The company reported revenue levels of NT$30 billion (~$1 billion), bringing the total unaudited consolidated revenue for the year up to NT$128.8 billion (~$4.3 billion). The numbers represent a slight fall in revenue from April, during which a boost in sales brought in NT$31 billion.
HTC also revised its second quarter revenue guidance down, to NT$91 billion ($3.1 billion) in revenue with a gross margin of 27% and operating margin of 9%. The earlier guidance estimated revenue of NT$93.6 billion ($3 billion), with a 29% gross margin and 11.2% operating margin.
HTC blamed the revised figures on weaker than expected European sales, in addition to the recent delays in getting some U.S. phones through customs.
Source: HTC (opens in new tab)
Android Central Newsletter
Get instant access to breaking news, the hottest reviews, great deals and helpful tips
Alex was with Android Central for over a decade, producing written and video content for the site, and served as global Executive Editor from 2016 to 2022.
And Apple at it again with HTC.

Yeah, it's a shame that Apple seems hell-bent to keep Samsung as the worldwide smartphone leader.

Poor HTC, can't seem to catch a break. That's ok, I'll be helping to increase its revenue today in about an hour.

I currently own a Sensation, but they've lost me as a future/repeat customer once they started building their phones with a non user replaceable battery, and no sd card.

Same feelings here with a Thunderbolt! The One series is a failure IMO due to the non-removable battery. It's an absolute deal breaker. I'm really hoping they reverse this trend. But what I'm really holding out hope for is a Thunderbolt 2 type device, something with a similar native kickstand and removable battery, but with upgraded killer specs! Probably not gonna happen, but one can wish. :)

I am with you. I am a loyal HTC customer, but I don not like the direction they went in with the One Series. I have had a upgrade option for six months. I was waiting to see what they were going to come out with for the summer. When I found out that not only did they cripple the memory, but they also gave me no option to instal a more powerful battery or carry a spare - it was a wrap. i will NEVER buy an HTC phone without the option to get another battery. HTC is notorious for poor battery life. Or they have to come out, in the first month, with a OTA that guarantees "improved" battery life. I see reviewer's saying they are surprised by how long the battery is lasting on the One X, but I don't trust it. They might as well named this the One "I" series because they are ripping off the iPhone hard. I am now looking very hard at the Samsung S3. If I do not see an EVO LTE equivalent on my carrier this fall I will be done with HTC for two years. Sorry.

+1 Never again unless they come to there senses.

If they fix multitasking on their devices ill come back to them. If not I'll never buy from them again.

Is it any surprise? The Galaxy S3 is being released on just about every single carrier in the US. The One X is AT&T only. HTC is only releasing the mid level Incredible 4G on Verizon. Whoever is in charge of getting their phones into carrier distributions channels should be fired.

If they wouldve followed Motorolas idea of bigger batter with the Razr series. I would be rocking a One x by now. But even I am looking beyond them and I've only owned HTC devices. I just don't like the direction they're taking there devices anymore.No s/d and battery swappage? I like to root my devices and these omits make me say pass.

don't forget about the evo 4g lte. Is that not a one x?

There are a lot of factors why HTC was the phone of choice, and now they have fallen way behind. My personal reason why I have turned away from HTC, and went with Samsung, is due to their open door policy towards hacking. They don't lock their boot loaders, or require some BS water-marked unlock method. HTC claims it's because of discussions with carriers, but Samsung devices are on all carriers (at least in the US), and I can't think of a Sammy phone that has a locked boot loader. I'm not saying one doesn't exist, but they are the exception, rather than the norm. Plus, HTC was the king of "side-grades" in 2010-2011. All of their phones were the same phone, except for a small difference, like a slightly faster processor, or an extra couple of GBs of onboard storage, or a different screen resolution. No thank you. Samsung did a little of that with their GS2 line, but not to the extent of HTC.

I think its gonna take em a while to recover from 2011
In 2010 , HTC were the guys to beat in Android with the OG EVO 4G & the Desire HD , Motorola aimed right at the EVO with the DROID X But in 2011 , they dropped the ball with the Sensation series
Its gonna take HTC sometime to bounce back & allot more than just the ONE line (they also need to focus on WP , the Lumia line almost single handedly put WP on the map ... kinda like the OG DROID)

I could not agree more with you. If you looked last year at the spec sheets of the evo 3d, galaxy s2 and the sensation, both its competitors beat the sensation in almost every category. of note for me was the internal memory, RAM, and battery. The sad part is HTC made both the sensation and the evo, but the sensation still did not equal or match the evo's specs and it was not just because it had 3d capabilities When you consider that almost on the heels of the sensation came the sensation xe AND the amaze (which was a side variant and trumped the sensation) the whole sensation line was chaotic and a flop IMO. Whereas Samsung is making their flagship phone available across all carriers - with virtually no differing specs - you have the X, V and the S. Think about it. If I am with T-mobile and I know that the One X is BETTER than my One S and AT&T is making them pay the same 199 at signing, if I am really into phones, why would I re-up for a lesser spec'd phone (unless I really hate AT&T). Or why not switch to Sprint and get the EVO LTE (which IMO is THE best phone of the lot this summer). I don't get HTC. From their sales a lot of other people don't get them either - literally.
Android Central Newsletter
Get instant access to breaking news, the hottest reviews, great deals and helpful tips
Thank you for signing up to Android Central. You will receive a verification email shortly.
There was a problem. Please refresh the page and try again.