HTC One Developer Edition announced with unlocked bootloader and SIM slot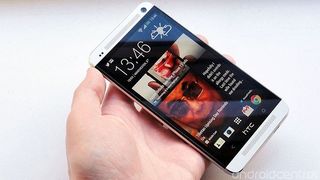 As rumors swirl that the HTC One may or may not be delayed, the company announced today that it will make a Developer Edition of the device available as well. Following up on HTC's continued commitment to its HTCdev program, the Developer Edition handset will have identical hardware to those sold by carriers and retailers, but will have both its SIM slot and bootloader completely unlocked out of the box. Regarding that SIM slot, HTC's announcement post reiterates that the radio frequencies of this device will be those most often used in the U.S.:
HSPA/WCDMA: 850/1900/2100 MHz
GSM/GPRS/EDGE: 850/900/1800/1900 MHz
LTE: 700/850/AWS/1900 MHz (US)
This device is a big deal for those who want to use the HTC One for android application and software development, giving them easier access to the hardware. HTC says the Developer Edition One will be available in "limited quantities" in the U.S. as soon as the carrier models are released, and will have the expectedly high price tag of $649.
Source: HTC (opens in new tab)
Andrew was an Executive Editor, U.S. at Android Central between 2012 and 2020.
What about other countries? Will this be S-OFF too?

Other countries do not need this device since the international model can be unlocked. This is literally the international model with US-specific LTE bands. And no its not S-OFF, it's HTCDev.

Will this work on AT&T LTE?

I hope not... If so this is utterly pointless. HTC has been pretty bad about catering to the developer community (gimped unlock and blatant ignorance of GPL rules) and this is even worse! I wouldn't put it past HTC to release this and not provide HTCdev unlock for non-developer HTC One devices. This would leave many devs high and dry trying to get their hands on "limited quantities" of Dev phones. Most won't bother. I for one won't.

Negative, Ghostrider. No CDMA.

here is a list of carrier frequencies http://en.m.wikipedia.org/wiki/Cellular_frequencies#Carrier_Frequency_Use . It looks like it'll support 700 MHz which is one of the bands that Verizon uses. not sure how this works because Verizon uses 700MHz, 1700/2100 MHz. so because it matches on 700MHz does that mean we're good or does a phone have to match on all 3 bands for lte to work?

So if I'm reading correctly, this will work on AT&T and T-Mobile. Which fits my idea of playing with pre-paid options from both to see which fits me better. And thus might actually lead to me to buy it.

Unfortunately this does not list AWS bands for HSPA so largely you would not get TMo 3G/fouxG. Sad

Blast, cause that's exactly what I was hoping to do. T-Mobile has the cheapest prepaid rates, and it would give me a chance to test out their service and determine if it was worth going with. Hmm... Back to the drawing board, I guess.

T-Mobile is selling this phone, you can probably just buy it from them. Of course there's no knowing about its unlocking abilities yet.

That dawned on me after. I may end up going that route, but I'm hesitant if their service doesn't hold up in my area.

IIRC VZW only has LTE on 70 MHz so far. 1700/2100 is planned. Someone correct me if I am wrong. I wonder if this could work for data only on VZW's network. With their coverage VOIP could be doable depending on where you live.

I doubt you'd be able to activate it with a Verizon SIM even for LTE only.

can some one break up the bands....which are used for LTE on which carries which are 2g and which are 3g....and why this year has every tech site started using "AWS" instead of 1700 which they used to use.....did tmo change anything?

never mind saw previous post...but why do you all use AWS now? was there a change to the 1700 frequency?

No change, just that AWS is the correct term because it describes a pairing (1700MHz up, 2100MHz down) not a single frequency block.

I hope this developer edition shit doesn't catch on. I thought HTC was all about unlocking bootloaders?
I'm not a fan of Samsung's build quality but the fact the make there phones so easy to unlock is why I always considering buying them.

Did you own the S3 on Verizon? That took awhile to crack.

Being on Tmo this is utterly useless. Since they were to start using LTE on the 1700 frequency. Now with the merger of it with Metro PCS they will get the lower bands but that conversion won't happen till next year. In other words WE BE SCREWED AGAIN. I just hope we get the ONE this year with proper support even if it's gonna be a pain to unlock and rom.

My HTC One Developer Edition gets 3G and HSPA and LTE on T-Mobile. Which is weird because I have not heard of any release dates for LTE in Chicago. When I go to work my signal changes to LTE.
Android Central Newsletter
Thank you for signing up to Android Central. You will receive a verification email shortly.
There was a problem. Please refresh the page and try again.