How to find your lost Android phone
Contributions from
published
Your best bet for getting your phone back.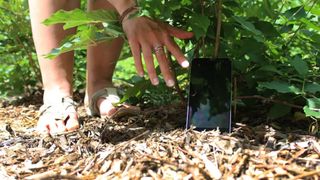 (Image credit: Android Central)
Who hasn't lost or at least misplaced their phone at least once? It's easy to forget it in the office or at school, in the car, or even lose it between the couch cushions. It's a panic-inducing experience when you lose your Android phone. Fortunately, with today's GPS and tracking systems, it's easier than ever to figure out where your phone is as long as the proper settings have been set up beforehand.
Just remember that if the phone is lost in a public place, or worse, if it was stolen, time is of the essence. You'll need to act as quickly as possible to retrieve it. We'll go over how to track your phone's location, how to lock your phone remotely to keep your info safe, and also explain how to make it easier for someone to return it to you.
How to locate your phone using Google
Most Android phones now come with Find My Device built right in. This Google service automatically tracks your phone's location, so if your phone is missing, you can hop on your laptop or a friend's phone and find where it last sent out a signal. All you have to do is type "Where is my phone" in Google Chrome while logged into your Google account (or visit https://www.google.com/android/find/) to bring up the Find My Device map. A green icon appears on the map showing either the exact location or approximate area of your phone's last signal.
Depending on your location and internet connection, Find My Device might only be able to get you close to the phone rather than at an exact spot. If using Find My Device fails to give you your phone's location, it could be because the phone has a bad signal. Keep trying to see if you can get a response.
For example, your phone's battery might have died but Find My Device should still be able to tell you where the phone was the last time it was turned on. This can still help you get close, though, like if you know you last had it at the coffee shop but then it wasn't spotted back at the office after lunch, you can guess that you left it there.
Find My Device also tells you which phone it is connected to, how good the phone's signal is, and how much battery life is left. Once that battery depletes, you won't be able to get updated phone locations, yet another reason to act promptly as soon as you realize it's missing.
Secure your device and leave a contact number
Sometimes, finding the phone's location isn't enough, which is why Find My Device offers three additional features to help you find the phone and keep your info safe.
Play Sound: Clicking on this makes your phone ring non-stop for 5 minutes, even if it was on silent or vibrate when you last had it. That way, if you draw close to the lost phone's location, you'll be able to hear exactly where it is even if it's under a bush that you sat next to on a hike or buried in the snow on the ski hill. Alternatively, this sound might also alert someone else in the area of your lost phone's location and could prompt them to turn it to a lost and found or call the number you set on the lock screen.
Secure Device: Clicking on this section not only locks your phone so others can't use it (and signs you out of your personal Google account), but also allows you to type a short message that will appear on your phone's screen should anyone turn it on. Space is limited so be succinct. You can also put in a phone number where someone can reach you, whether that be the hotel you're staying at, a friend's number, or a work phone. A good citizen might find your phone, read your message, and call the number you list without accessing personal details on your device.
I highly recommend using the Play Sound feature after securing your device and inputting a message so that if anyone else is alerted to the phone's presence they'll see your note and can call.
Erase Device: This is kind of like the nuclear option and should only be used if there is really sensitive data on the missing Android phone. Clicking Erase Device permanently removes all data from the phone including the Find My Device info associated with your Google account, which means you'll no longer be able to track your phone's location. If your phone is off when the Erase Device command comes through, the data will be erased once the phone turns back on.
How to locate your phone with your smart watch
If you've got a smartwatch — whether that's a full-fledged watch like a Pixel Watch or a Galaxy Watch, or just a simple fitness tracker — it's entirely likely that the watch has a "find my phone" feature built in.
Given the nature of smartwatch user interfaces, every watch and fitness tracker will have such a setting in a different location.
For instance, on an older Samsung smartwatch — That's a Galaxy Watch 3 or anything older — you can open the app drawer on the watch and tap the "Find my phone" app. The icon looks like a white rectangle (phone) with a blue magnifying glass over it. In newer models like the Samsung Galaxy Watch6, go to the Apps tray, select the Find My Phone icon (white touchtone phone receiver on a green background), then tap the magnifying glass to start searching. The phone will begin ringing at its highest volume until you tap Dismiss.
Newer Android smartwatches — like the Pixel Watch, Galaxy Watch 6, and smartwatches from brands like Fossil, Skagen, and others — typically feature the find my phone function in the pull-down menu on the watch face.
The fastest way to use Find My Phone on your Android smartwatch is to launch it from quick toggles.
While looking at the watch face on your smartwatch, put your finger on the top edge of the display and slide down to open quick toggles.
Tap the Find My Phone icon. It should look like a white rectangle with a magnifying glass over it.
If you don't see this icon, swipe left to check the next pages of icons until you see it.
If you still can't find the icon, open the app drawer on the watch and look for the Find My Phone icon.
How to locate your phone in your house using a smart speaker
It's embarrassingly easy to lose your phone by putting it down somewhere in your house and forgetting where you left it. This can be frustrating if it's time to leave for work or some other appointment and you're frantically scrambling around your home looking for it.
If you own a Google Assistant speaker, just say, "OK Google find my phone" when you're nearby to have your Assistant turn the ringer on even if it was on silent before. Note that for this to work, your Android phone must be logged into the same Google account as your smart speaker, you must have linked your Google account and voice via the Home app, and your phone must be turned on and connected to the internet either via mobile data or Wi-Fi. You will also need to have Find My Device turned on, which you should absolutely activate for any Android phone you're using.
With Google Home's multi-user support, everyone in your home can use Google Home to find their phones if they're lost as long as they've linked their Google Accounts using Voice Match.
If all else fails, block your phone's IMEI
If your phone is stolen or found and it's then factory reset, you will not be able to rely on any apps or services to find it; a factory reset will wipe out any of the original data, accounts, or passwords that are needed to remotely find your Android phone.
Then you'll have to use the nuclear option of blocking it with its IMEI number. This identifier is found by dialing from your phone's dialer, so you'll need to know the IMEI number before your phone goes missing. Blocking the IMEI number at least makes sure that no one else will be able to register the phone on cell networks. You should contact the police as soon as possible once your phone goes missing, and furnish its IMEI number. You'll also need to do the same with your carrier or service provider, and it will be added to a blacklist.
There are services like Stolen Phone Checker in the U.S. and Device Check in Canada that let you key in an IMEI and see if that particular device has been reported as lost or stolen. There's also IMEI24, which has a global database.
As always, exercise caution when retrieving a lost or stolen phone. If you have any worries about your phone being lost or stolen, it's best to set up and test your preferred tracking system as soon as you buy it and contact the police. It can be a bit of extra front-end work to register some apps, but it will be more work trying to locate a missing phone if no safety nets are in place at all.
Prepare now, thank yourself later
Set up two-factor authentication
Everyone should enable two-factor authentication (2FA) on apps with sensitive info like personal details, banking info, or any app that has the ability to purchase things. Once set up, the two-step sign-in process better protects any accounts on your device from being accessed by a malicious person who might find your phone.
Write down your IMEI and serial numbers
An important point to note here is that you should always have your phone's IMEI and serial numbers handy. You can easily find your phone's IMEI number by dialing from your phone's dialer. The IMEI number is a unique identifier that your phone uses to register to cell towers.
You can get your phone's serial number from the settings. Go to Settings -> About phone and you should see the serial number. Having this information is particularly useful if your phone is stolen and you need to register a complaint with the police.

Set up a tracking system
The most important thing you can do is make sure your phone is set up to be found before it goes missing. Otherwise, you're basically on your own. So for those of you who are here because you're worried about your phone potentially getting lost or stolen in the future, ease your fears and set up a tracking system now before your worst-case scenario strikes.
You'll get the best results if your phone is connected to a Wi-Fi signal, but GPS and mobile networks will still manage to pinpoint a fairly accurate location. You must also have a Google account for virtually all of the tracking services available, whether they are built-in or downloaded. If you want more tracking options than just using Google Find My Device, we've included a list of helpful apps below.
How to locate your phone with third-party apps
While Google's built-in option is definitely your best bet, there are some third-party options you might want to consider. We've broken down the best third-party apps for finding your phone below.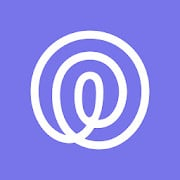 Life360 Family Locator
The Family Locator app by Life360 is essentially a GPS tracker for phones but is especially useful for families with multiple phones in use. Your family members become a "Circle", the app's name for a closed group of people who consent to have their phones tracked in real time. Your family members will appear on live maps within the app as little icons so that you can see where everyone is at any given moment.
Download from: Google Play Store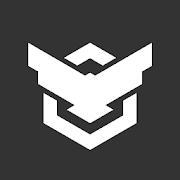 Prey Anti Theft
The Prey Anti Theft app is impressive in that three different devices can be protected through one download. You'll have the ability to sound an alarm from your missing phone, take screenshots if it's in use, and lock down the device the moment you realize it's missing. The best part is that it's absolutely free to use.
Download from: Google Play Store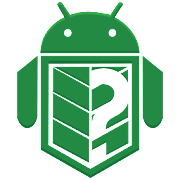 Where's My Droid
The basic features of the Where's My Droid app allow you to ring your phone if you misplace it, locate it via GPS on Google Maps, and use a passcode to prevent unauthorized changes to apps on your Android phone. Stealth Mode also prevents anyone who finds your phone from seeing your incoming text messages; instead, they'll see a customizable attention word that alerts them of the phone's lost or stolen status.
Download from: Google Play Store
Google is your best solution for finding your phone
Google's phone location tools are your best bet for getting your lost phone back — as long as you've gone through the process of setting things up ahead of time. Really, this should be something you set up on any device you care about or that will have sensitive data stored on it, especially with how easy Google has made it to locate your device should you lose it.

Of course, one of the benefits of Android is having the freedom to customize your experience as you see fit. If for whatever reason Google's offering just doesn't cut it for you, you should consider the third-party options we've highlighted above, as they include some clever features that might give you some added peace of mind if your device goes missing.
If you've lost your phone, we hope you're able to get it back quickly and safely.
Find My Device built-in
Never lose your phone again with Find My Device baked into its OS. The Pixel 7a delivers excellent software in the form of Android 13, along with tons of creative features so you can take the best photos and videos you'll want to keep as memories. As one of the best Android phones you can buy, you'll want to hold onto this one for years to come.
Get the Android Central Newsletter
Instant access to breaking news, the hottest reviews, great deals and helpful tips.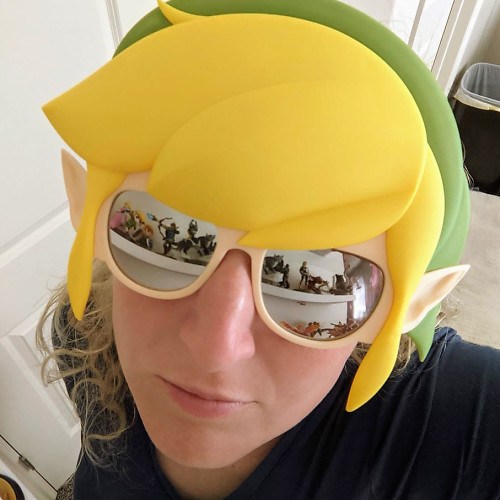 Rebecca Spear is a staff writer for Android Central who loves following the latest tech, drawing with her Wacom, and playing video games. You can find her posting about her pets, art, and video game preferences on Twitter @rrspear.