How to clean your headphones and earbuds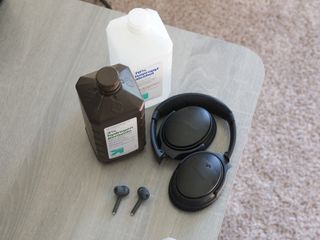 (Image credit: Joe Maring / Android Central)
Whether you use them for working out at the gym, listening to tunes at the coffee shop, or just for ambient noise while working around the house, headphones and earbuds are essential tools. Unfortunately, if you use them for too long without proper cleaning, they can turn into disgusting messes. To avoid catching nasty ear infections, here are a few helpful cleaning tips that'll make it quick and easy to keep your audio gear in tip-top shape.
Products used in this guide
How to clean your headphones
When it comes to cleaning headphones, you'll want to make sure you clean both the headphones themselves and, perhaps more importantly, the speaker pads covering them. Starting first with the outside of your headphones, here's what you'll want to do:
Remove the earpads on both ends.
Wipe down the exterior of the headphones with a cloth that's been dampened with soap and warm water.
Dry everything off with paper towels or another cloth.
This part of the cleaning process should be fairly simple, especially since most headphone exteriors are typically made out of plastic. If your headphones happen to have a fabric covering, you'll want to double-check that it's OK to clean it with water and soap.
With that done, we can now move on to the pads for your headphones. For this:
Dampen a cloth with a small amount of rubbing alcohol.
Gently wipe the exterior of both pads to clean them.
If you want to go a step further, use a Q-tip soaked in alcohol to get at any small crevices there might be.
Put a small dab of rubbing alcohol on the mesh part of the pads.
Gently rub the mesh together.
Leave everything out to air dry.
The speaker pads are likely the dirtiest part of your headphones, seeing as how they're what's pressed against your skin/hair and tend to pick up the most sweat, dirt, etc. You might want to repeat this process a couple of times just to make sure everything is properly sanitized, especially if it's been a while since you last cleaned them.
One thing you'll want to note when cleaning your headphones is the material your padding is made out of. Some use PU leather (aka plastic), whereas other, more expensive options use genuine leather. If you have headphone pads made out of the real deal, make sure you're using cleaning products that are safe for use on leather.
How to clean your earbuds
Cleaning your earbuds might seem like a daunting task, but in all honesty, it's pretty easy. All you need are the earbuds themselves, a couple of soft toothbrushes, and some hydrogen peroxide. To get started, you'll want to get the tips off your earbuds and soaked in some warm and soapy water.
Remove the gel or foam ear tips from the earbuds.
Place these in the warm soapy water and let them soak for at least 30 minutes.
Brush any excess dirt or wax from the ear tips.
Rinse the ear tips with clean water and let them air dry.
This is a good start to remove large chunks of dirt/wax from your earbuds, but there's more we want to do — especially on the disinfectant front. Moving on to the next part of this process:
Dip one toothbrush in the hydrogen peroxide.
Shake the toothbrush to get rid of as much excess peroxide as possible.
Hold the earbud with the speaker facing downward.
Brush in one direction to prevent dirt from going into the speaker.
Use some hydrogen peroxide or clean water to gently wipe around the speakers to clean any other dirt or wax.
When cleaning your earbuds with hydrogen peroxide, you'll want to be sure that none of the liquid goes into the speakers of your earbuds. Similarly, you don't want to accidentally shove any remaining dirt deeper into the speaker.
Once you're finished cleaning with the hydrogen peroxide and wipe the earbuds off with the clean water, let them sit and dry for at least 12 hours. That might seem excessive, but it'll ensure that all of the liquid properly dries up and doesn't interfere with your music.
Lastly, after the earbuds have sat out to dry, find a song to play through the earbuds and crank the volume all the way up. If you let it play like that for a few seconds, it'll ensure any remaining liquid is ejected from the speakers.
Our top equipment picks
ANC beast
Bose QuietComfort 35 II Wireless Bluetooth Headphones
Tune out the entire world
As far as noise-canceling headphones go, the Bose QC35 II are among the best out there. They can block out ambient sound with ease, audio quality is incredible, and you can use them for up to 20 hours on a single charge.
Truly wireless
Aukey Key Series EP-T18NC
Premium sound without wires
Aukey has a winner on its hands with the Key Series EP-T18NC. These true wireless earbuds sound great, offer a total battery package of up to 24 hours, support Qi wireless charging, and even come with shockingly great noise cancellation.
Additional Equipment
Sign up for Black Friday email alerts!
Get the hottest deals available in your inbox plus news, reviews, opinion, analysis and more from the Android Central team.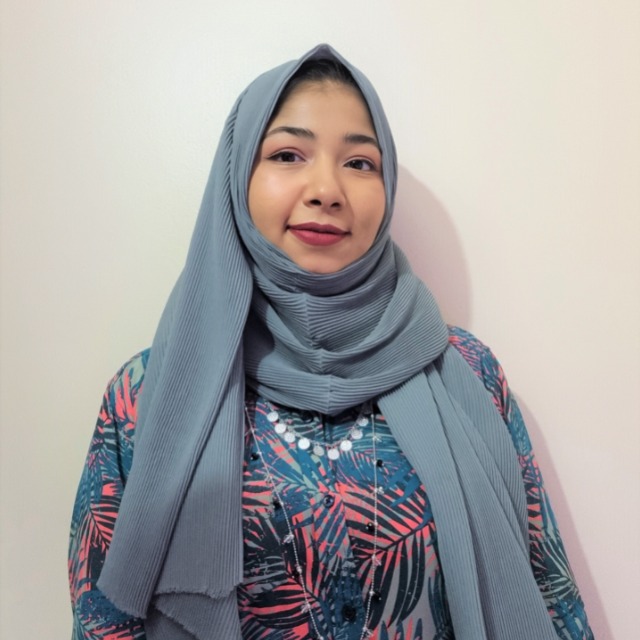 Editor — Accessories, speakers, and tablets
Namerah enjoys geeking out over accessories, gadgets, and all sorts of smart tech. She spends her time guzzling coffee, writing, casual gaming, and cuddling with her furry best friends. Find her on Twitter @NamerahS.