Here's how much the Huawei Nexus 6P will cost around the world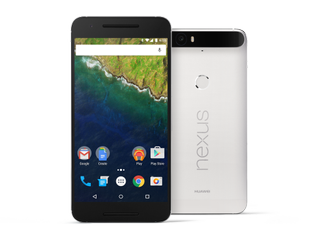 The brand new Huawei Nexus 6P is up for pre-order from September 29 and while Google talked about U.S. pricing on stage, that doesn't help us out in other regions.
Fortunately, Huawei has sent out a quick breakdown on a bunch of other global markets and how much the three versions of the new phone will cost.
Swipe to scroll horizontally
| Country/Currency | 32GB | 64GB | 128GB |
| --- | --- | --- | --- |
| U.S. ($) | 499 | 549 | 649 |
| UK (£) | 449 | 499 | 579 |
| Japan (JPY) | 74800 | 80800 | 92800 |
| Canada ($) | 699 | 749 | 849 |
| Australia ($) | 899 | 999 | 1099 |
| France (€) | 649 | 699 | 799 |
| Germany (€) | 649 | 699 | 799 |
| Hong Kong (HKD) | 4688 | 4988 | 5688 |
| South Korea (KRW) | 670000 | 730000 | 850000 |
The Nexus 6P looks like offering decent value for money, especially considering the relative cost of the range topping 128GB model compared to other flagship devices on the market today. You'll be able to pre-order when it goes live at the link below.
Preorder the Nexus 6P from the Google Store (opens in new tab)
The 6P seems to be a pretty good value proposition. The 5X in my opinion is a bit much. It is mostly a downgrade from a moto x for essentially the same price.

Starting at 649€... Thats pretty expensive. Guess, I'll keep my N6 2014 for a while then.

I rushed and snagged one cause I assumed it would sell out in minutes like last year but it seems to be staying in stock except for some black models and white or whatever it is. But the aluminium is staying in stock... Posted via the Android Central App

I wouldn't call it decent value for money in the UK. It is basically in flagship territory. The only things that are clearly more expensive are the S6 Edge Plus and Note Edge.

The phone is expensive. But I'm going to get one in Portugal, 699 it is... I guess.

It's in flagship territory because it is Google's flagship. It's to expensive for me, but seems like a decent price. Posted via the Android Central App

Sorry google. Too much for me.. I'll wait until the 6 drops in price and get that. Posted via the Android Central App on My Nexus 5

6 price has already been dropped at retailers like Amazon and Expansys. You can also get a Moto X Pure Edition instead.

I don't get the price difference between the US and Europe... Usually we get $1 = 1€, here the difference is huge (150 €/$). I don't think they'll sell as many devices in Europe as in the US. I do hope that the 5X isn't priced the same way!

It's 479. The 16 GB model.

The € is in the toilet. That's also why you see a larger disparity between it and the £.

well according to this:
https://www.google.com/search?q=dollar+to+euro&ie=utf-8&oe=utf-8#q=euro+...
its still more worth than the $, yet the price of the nexus 6P is over 150 Euros more in the EU as compared to the US. This seems like a good device, but google seems to be trying to milk Europe. Not getting my money. I can totally get a new S6 with better specs for 450 Euros. go figure google

The main reason is Euro fall. There are several additional costs in Europe and whilst before they were covered with the "Apple exchange ratio" (1 EUR = 1 USD ) now they have to fix prices. You can immediately count a 21% of VAT (it's EU average). Then some other minor fees and distribution cost (which also are affected by VAT). One of the most underestimated cost is the private copying levy tax that several EU countries enacted. If you make an average you will see that 38% makes sense. Where 38% is far from the real price they adjusted the price even more. Take Italy for instance: they have a super aggressive levy tax in addition to very heavy VAT. And not so surprisingly they pay an additional 18% for the 6P compared to other UE countries. The problem in EU is that prices always include taxes. US system is way more transparent to consumers.

Mmm, no, this is not the euro in the toilet. Before taxes the difference between the price in Europe and USA is more than $100

Outside of US it is far from decent value for money!!! Posted via OnePlus 1

Yup. Why on earth is it $200 more in Canada than the US? $100 maybe, but that is just gouging. Pass. Posted via the Android Central App

$499usd is $670cad...not that huge of a difference from their pricing.

Europe has a lot of added taxes/regulations and well as more difficult supply chains which cause a lot more overhead.

In the US you have to add taxes on top of the price. In the UK, and I think Europe too, tax is included in the price. That doesn't always totally explain it, but it explains most of it. Posted via the Android Central App

No, it doesn't explain the $100 difference before taxes on the 32GB 6P

Except its not 1=1
The dollar translate lower configuration than the Euro which outputs more dollars Posted via the Android Central App

Well, sticking with the g4..Glad I didn't hold off.. Posted via my LG G4!

Too many pounds for too little phone for me. Wubba lubba dub dub!

I snagged the 6P - 64GB Aluminum. It should arrive around the end of October. After pouring over review after review for the latest phones I end up buying my first Nexus phone without a single review. I hope I'm not disappointed.

I get it, US prices don't include sales tax, but even all things considered, 479 € and 649 € are about 50 € / 100 € too much. Furthermore, the Nexus program has a weak brand recognition and a marginal market share in Western Europe, so those prices aren't helping them to get any traction. The competition in the midrange segment is even tougher than 2013, and the high-end market is dominated by Samsung. Phew.

High end segment dominated by Samsung? Is that why Samsung profits has been tanking?

$200 more in Canada? Ok i know the dollar isnt great but come on...unacceptable.

Hoping the 5x won't be priced the same way... Fast calculations and it should cost 660$ if we convert it... I guess taxes?

My thoughts too. Way overpriced. Posted via the Android Central App

Wow! These EU prices are obscene!!!

U forgot to mention Indian price... Which starting at ₹39990 for 6P and 31990 for 5X Posted via the Android Central App

I didn't have Indian pricing. That's why :P

Wow, that Euro price is horrible. Including tax it should be 533€ with todays exchange rate. 649€ is way off. Posted via the Android Central App

The european people will buy the 6P in the USA...it's way cheaper..

If there was a single SKU which worked with all the 3G and LTE bands in the world, we would do that. But there are different SKUs for Europe and North America, so we're really screwed.

The days of spending over $300 for a phone for me are over.
There are too many options now for phones that at the end of the day do exactly the same thing as the nexus for less than half the price.

For the same €800, I can either buy 1 x 128GB Nexus 6P, or 2 x 64GB OnePlus 2. 64x2 = 128, so I guess it makes sense.

Australian prices are insane, this is equivalent to the high end flagships dreaming of electric sheep

This is the second year google totally ignores the german market. We have to wait longer, won't get any play store credit and the damn thing will cost a few hundred buck's more... why?

$899 in Australia..... That's crazy! When I can get a NOTE 5 for the same price

Stupid Australian Dollar. FFS. 1100 :(

Here in New Zealand the 32gig 6p is going for $1099. Way up there with the Apple and Samsung top end models. Giving it a miss. Posted via my Motorola Startac

My Aussie buddy isn't going to be pleased.....

At current exchange rates 649.00 EUR = 724.841 USD! Ah, the VAT - this is where Germans pay for those "free" annual spa treatments.

Clearly this new Nexus push does not deserve the NEXUS brand on it... I still remember those almost budget devices in N4 and Original N7 era... This is all about stupid flagships...

Its not even exchange rate, The $500USD nexus 6p is $218USD more expensive to buy in New Zealand .
43% more expensive.
Android Central Newsletter
Thank you for signing up to Android Central. You will receive a verification email shortly.
There was a problem. Please refresh the page and try again.