Google's Tango Visual Positioning Service is like an indoor GPS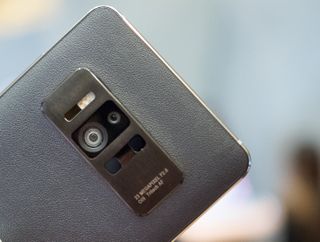 Google's Daydream VR platform got a lot of love on the Google I/O stage, but the company has some intriguing plans for augmented reality (AR) as well. That includes what Google is calling its Tango Visual Positioning Service (VPS), a sort of AR GPS for the indoors.
As Google VP of Virtual Reality Clay Bavor noted on stage, AR is most useful when tightly coupled with the real world, which is exactly what Tango VPS does. Working with Google Maps and visual data from the camera, Tango sees features in the environment to give you hyper-local directions guidance.
Where this becomes particularly useful is with something like in-store directions. For example, Google showed off Tango VPS working inside of a Lowe's, showing how it can monitor the surrounding environment to help a user hone in on a specific product in the store. When combined with an audio interface and Google Lens, Google sees Tango VPS as something that could be incredibly handy as an accessibility feature.
The example of when the guy said this would be useful to help you find that weird screwdriver thing was the most laughable part of the I/O. Imagine using that weird headset for thing to help you find a screwdriver in a DIY store! What's wrong with just asking an assistant?

Correction, I forgot about the Super Chats. I am not going to pay to have my comment pushed to the top of a comments page.
Android Central Newsletter
Thank you for signing up to Android Central. You will receive a verification email shortly.
There was a problem. Please refresh the page and try again.