Google reportedly looking to team up with carriers for free global roaming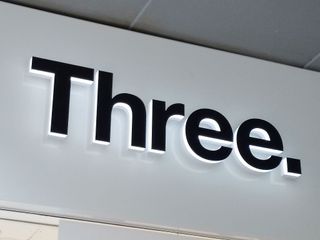 Other networks are also reported to be in talks with Google. According to the Telegraph:
Google aims to team up with Hutchison to provide a gateway into the UK, Ireland, Italy and other markets the company operates in. It makes sense for Google to select the Hong Kong company as a potential partner as Hutchison is actively pushing free roaming across Europe with Three UK (currently supports select countries).
It's expected Google will launch its own virtual network to pile pressure on America's mobile operators, much like the search giant is attempting with Google Fiber. The European Union is also working to abolish expensive roaming across the region, but should Google and partners be able to achieve free global roaming, it could shake up the mobile industry.
Sourece: Telegraph
Get the Android Central Newsletter
Instant access to breaking news, the hottest reviews, great deals and helpful tips.
If true, google could become a huge player in corporate communications. I can only imagine what my work phone bill is when I travel and dial into conference calls. Posted via the Android Central App

I can never see this happening with at least two of the four us carriers. Maybe sprint and tmo. That is about it. Please do not bring up the cdma/GSM issue. It is not relevant. Where was Rick Grimes when we needed him a few 1000 years ago. He could have prevented all this stupidity.

Agreed. I doubt Verizon and AT&T would do it. I could see T-Mobile doing something first with it and then Sprint following along. Posted via the Android Central App

Well, considering those are exactly the two companies it sounds like Google's using, we're right on track with your assumptions.

Good luck getting Verizon on board with that.... Posted via the Android Central App

Verizon would never go along with this, and AT&T odds might be slightly better but not much. AT&T likes getting their $120 for less than 1 gig of roaming data.

Is there anything to stop Google from partnering with MVNOs stateside? I'm not sure how those contracts work. It could be a way for them to get some roaming time on the networks... even if it is a lower tier.

Is the rumor still that Google will only accept the Nexus 6 on its MVNO?

As far as I heard it'll roll out to the Nexus 6 first but it should come to all Android phones with time. Posted on my OnePlus One

Smart of Google to see the trends and jump in early enough where the many will give them credit for the market changes.

This is Google we're talking about. It will never be that big and probably shut down in a year or two. Apple might be able to get something like this going and offer enough support for it but Google could never get enough support. Their customer service is a joke for everything as well.

Google is EXACTLY the company you want behind this.

No. Google just wants to take some credit. The term is Google-bombing where they jump in to make a big stink on something already in play thinking they are still the darling that everyone wants to date.

" It will never be that big and probably shut down in a year or two" hope this happens

Just because Google shuts down SOME projects, I always see people use that to justify assuming they'll shut down ALL projects. Weird considering what a massive number of projects they start that become staples, and how it's pretty much anything as ambitious as this that they don't let go. Meanwhile Google has great customer service in any department that truly needs it. Warranty support for Nexus devices? AMAZING. Phone support for Play Store? At least the one time I needed it, surprisingly solid. Email/phone support for Google Express? Dramatically better than Amazon.

Wrong!
The European Union is NOT working to abolish expensive roaming across the region. There were plans to end roaming in december 2015. There are no more. Long live roaming charges and the carriers that benefit from them /s

Depends who you speak to. The European Council (the member states body) struck it down, but it is being revitalised by the European Commission's Digital Commissioner Andrus Ansip. So it might still go ahead, probably with a slight delay.

While you see the glass half full I see it 4/5 empty. Sadly (to me) one of the countries that is against abolishing roaming charges (or at least delaying them as long as possible) is my own (Spain), because we have a positive influx of tourists.

don't be surprised if you hear Ads in the middle of your call.